Following the events of Metro 2033 and Metro: Last Light, the third instalment in the Metro video game series based on Dmitry Glukhovsky's novels, Metro Exodus, was met with critical acclaim when it released earlier this year. With its epic visiuals and moving story, Time magazine considered it one of the best games of 2019 so far.
Since the game's release on 15 February 2019, it's gone on to be nominated for numerous awards, including Best Action Game at Gamescom and Most Wanted Game at Golden Joystick Awards. In fact, our very own Daniel Rom scored it 82% in a review that summarises the game as a "fun and engaging experience".
"Metro Exodus is the perfect survival experience for the next-gen. The game has all the ingredients to be the best game in the trilogy." – Generación Xbox
"Metro Exodus stays true to the series' roots while adding a very welcome open-world component a greater variety both in environments and gameplay, with a more intimate story than before. Having awesome graphics doesn't hurt, either." – MondoXbox
"The best post-apocalyptic survival game of the generation, that innovates in terms of both its varied gameplay mechanics and its incisive storytelling." – Metro GameCentral
If you haven't joined in the fun yet, here's your chance to win a copy of Metro Exodus, on PlayStation 4 or Xbox One, (sponsored by Apex Interactive).
In Metro Exodus, Artyom and a band of survivors must flee the shattered ruins of the Moscow Metro and embark on an epic, continent-spanning journey across the post-apocalyptic Russian wilderness. Explore vast, non-linear levels, lose yourself in an immersive, sandbox survival experience, and follow a story-line that spans an entire year in the greatest Metro adventure yet.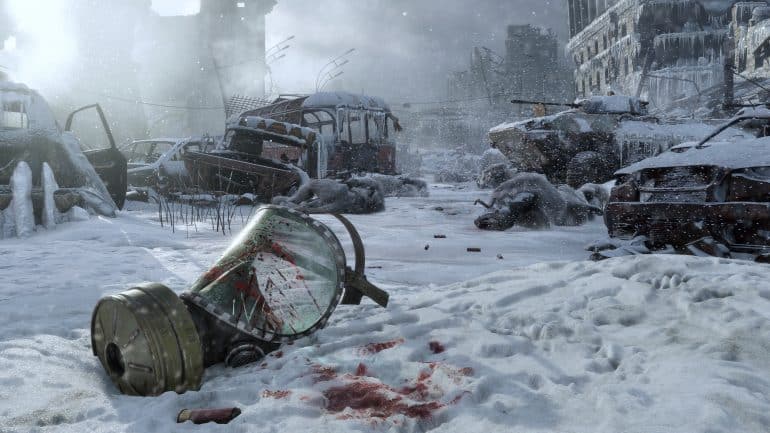 To stand a chance of winning Metro Exodus (sponsored by Apex Interactive), all you need to do is quote a line from our review of the game (in the comments section below). Please use a working email address.
Competition closes Friday, 5th August 2019. Winners will be contacted via email on this date.
The giveaway is restricted to readers who reside in South Africa and have signed up for our newsletter only. Terms and conditions/Site disclaimer rules apply. One entry per person. The winners will be contacted via email. The prize excludes travel, is non-transferable and cannot be redeemed for cash. To enter the competition an "Entrant" must be older than 18.