Jon Bernthal and Tom Holland in a Punisher vs Spider-Man movie or TV show? Sign us up!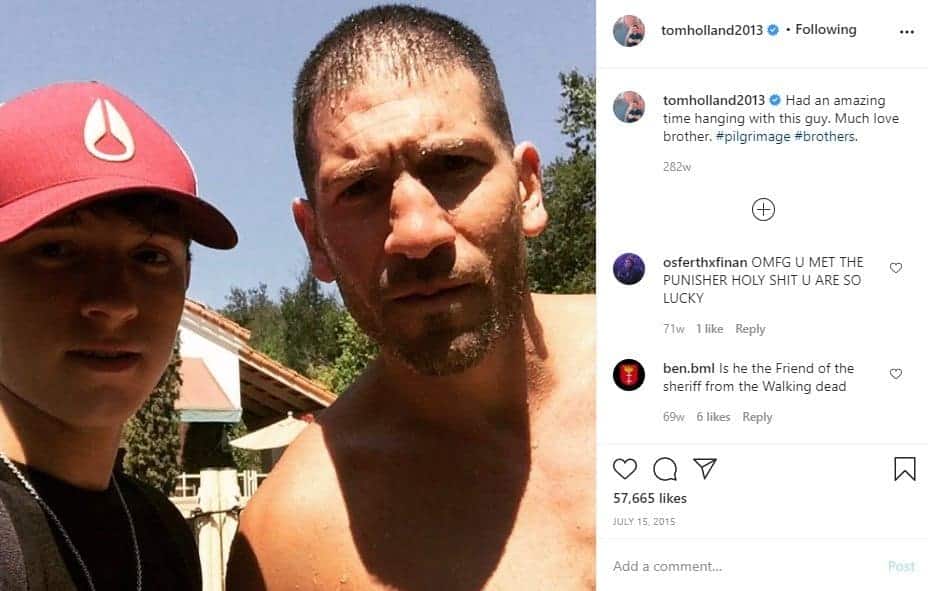 Jon Bernthal's Punisher vs Tom Holland's Spider-Man
As many of you may already know, the rights to Netflix's Defenders characters have been back in the hands of Marvel Studios since February this year. Though the entertainment company has yet to share any official information on future plans for these formidable characters, there is a strong chance that Charlie Cox's Daredevil will make his MCU debut in the third Spider-Man instalment set to release this December.
However, this isn't the only Defender who will get an opportunity to share screen time with our favourite web-slinging superhero. Marvel apparently has another future match up in the works – and it's a big one!
According to an exclusive scoop by Giant Freakin Robot, fans can expect to see Jon Bernthal and Tom Holland face off against each other as The Punisher and Spider-Man in the Marvel Cinematic Universe.
As per the outlet's source, Marvel is looking into ways for these two characters to do battle against each other on-screen, but there is no confirmation of whether they will appear on the big screen or small screen together.
The Punisher vs Spider-Man
Despite The Punisher making his first comic book appearance in The Amazing Spider-Man #129 back in 1974, these two Marvel characters have yet to interact on screen and the idea that this could change very soon is sure to get fans excited. However, whether Jon Bernthal's more violent take on The Punisher could pair up with Tom Holland's more PG Spider-Man is definitely up for debate.
Fans would most likely be unhappy to see a watered-down version of their skull-wearing vigilante face off against the more family-friendly neighbourhood Spider-Man so Marvel would need to be pretty creative in order to pull this one-off.
For now, let's keep our fingers crossed and hope that Marvel figures this one out. Please Marvel make this happen!
Are you hoping to see The Punisher go up against Spider-Man in the MCU?
Or would you prefer to see other actors cast in these roles should the two characters face off? Share your thoughts in the comments below.