Regardless of what you think of Suicide Squad, one thing's apparent: Jared Leto isn't happy about his scenes being cut. After reports of his over-the-top antics on set, Leto's become the brunt of many jokes from critics and fans alike for his elaborate preparation for what was essentially a cameo. If you think about it, his role in Skrillex and Rick Ross's 'Purple Lamborghini' music video was larger than his appearance in Suicide Squad.
While it's practically guaranteed that Warner Bros. tied him down to a few more contracted appearances as the Joker, there's a risk the studio execs may not take too kindly to his less-than-glowing comments about the film and his role. Will the Joker be recast? Unlikely. However, if Leto were to walk away, who step into the Clown Prince of Crime's shoes?
Here are three picks:
Willem Dafoe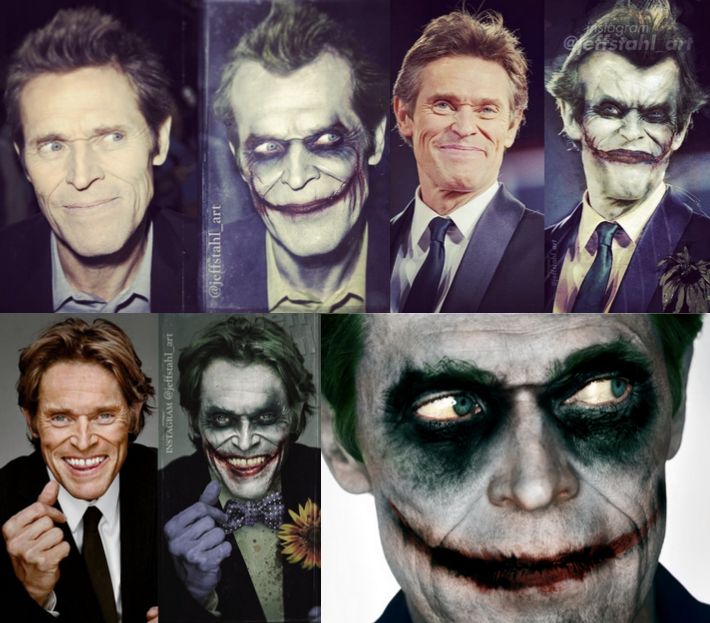 If this casting happened, it would break the Internet. The fan art speaks for itself. There's no one else on this planet who looks and acts like the Joker as much as Dafoe does. He has the menacing look, the laugh and the acting chops to pull off a legendary performance. The chances of this casting happening, though, are next to impossible due to Dafoe being cast as Nuidis Vulko in the Justice League.
Rhys Wakefield
This young Australian actor doesn't quite have major Hollywood status yet, but his performance in The Purge shows he can pull off the psychopath role with relative ease. Apart from the Australian connection, there's a strong Heath Ledger-esque quality in his delivery.
Iwan Rheon
Did you ever think you would despise a Game of Thrones character more than King Joffrey? Well, Iwan Rheon as Ramsay Bolton made sure of that. Rheon has said he drew inspiration from Ledger's Joker to prepare for his role, describing the Ramsay character as a sociopath and lacking empathy. Imagine Rheon cackling away while feeding a henchman to his hyenas?
Would you recast the Joker? Let us know in the comments section.