Superman's suit has always been a point of contention since his comic book debut in 1938 in Action Comic #1. Everyone was always wondering about the red speedo on the outside that matched the boots, wondering about the reason why it was there and its functionality of it. It wasn't long before "undies on the outside" became the typical calling card for almost every super suit. Now that Superman is being reworked once again for James Gunn and Peter Safran's DCU, could we be getting trunks instead of the odd speedo?
RELATED: Here's How Henry Cavill Could Return As Superman in Exactly 10 Years
Trunks Please. Regards.
The latest question about the new Superman, since James Gunn announced that there would be a younger actor cast to tell a new story, is: What will the new Superman look like? More than just being curious about who will be cast, questions have been flying about what the new Kryptonian super suit will look like.
Many fans have made it clear that they want the "undies on the outside" to be dealt with, even going so far as to make some suggestions for the new suit. One fan on Twitter mentioned James Gunn, asking that instead of the speedo, Superman be given trunks. "Dear @JamesGunn, Trunks, please. #SupermanLegacy Regards." – Ryan (@itsRyanUnicomb). The funniest thing about the tweet is that James Gunn himself liked the tweet.
James Gunn is a very active creator on social media, often interacting with his fans in various ways, answering questions, and giving little teasers here and there on what will be happening in the new DCU. A Reddit user, Mystic_Shogun, asked other users, "James Gunn liked this tweet. Maybe we will be getting trunks?" There were a lot of mixed opinions in the comments of this Reddit post, some thinking that it does mean we will be getting trunks for the new suit. Others think that if we got everything James Gunn liked on Twitter, the DCU would be a complete mess, which I agree with. Can we get a makeover for Superman's suit? Only time will tell.
RELATED: Will James Gunn Introduce Jon Kent (Superman's Son) to the DCU?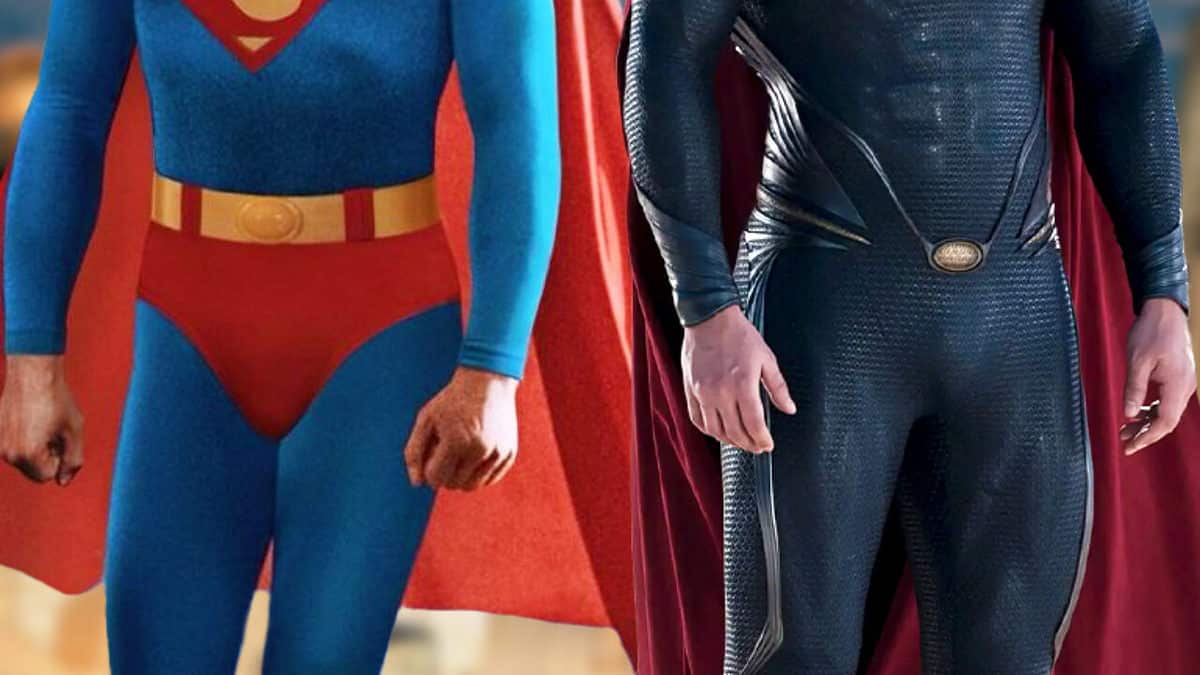 Superman's Suit in Live Action
In the comics, and in Superman (1978), Superman II (1980), Superman III (1983), Superman IV: The Quest for Peace (1987) and Superman Returns (2006), Superman always had his little red undies on the outside of his suit. However, it wasn't until Man of Steel (2013) that DC decided to do away with the red undies but kept the red boots and cape. So whenever we next saw Henry Cavill's suit, it remained the same as the original from the 2013 movie.
Superman & Lois, The CW series in the Arrowverse, went the same route, deciding to leave the red undies as a thing of the past. We might not get trunks for the next Superman suit. Still, DC might continue on this trend of not having anything odd happening around the nether region, which is still an absolute win in my book. Has DC decided to do away with the old trope forever? Lets hope.
James Gunn Starts Poll on Twitter Regarding Superman Trunks
James Gunn recently sparked a lively debate on social media, asking his followers their opinion on the iconic Superman look. Specifically, the poll inquired if future iterations of Clark Kent should have a trunks-less costume or keep his traditional red and blue trunks. Early results were clear – most were in favour of trunks when it comes to Superman's costume.
RELATED: David S. Goyer & Christopher Nolan Should Be Blamed For Man of Steel & Batman v Superman
Do you want to see trunks on the next Superman suit, or should James Gunn keep the minimal design?