Daniel Craig's fifth and final James Bond movie, No Time To Die, has been delayed numerous times, but will it end up streaming exclusively on Amazon Prime? Well, to quote the 1983 spy film classic, never say never.
To think, just a few months ago this wouldn't even have been a theme of conversation, but with the recent events, there's a whole new world of possibilities. The Cary Joji Fukunaga directed film was originally set to release in October 2019 but has since been pushed back again and again due to the pandemic. The current release date is September 30, 2021. But is that set in stone?
In case you haven't heard, Amazon has just bought MGM, the production house behind the 007 film series for over $8 billion. That means that their streaming service, Amazon Prime, will have access to the entire catalogue of films, including the Bond films starring George Lazenby, Roger Moore, Timothy Dalton, Pierce Brosnan, Sean Connery, and, of course, Daniel Craig.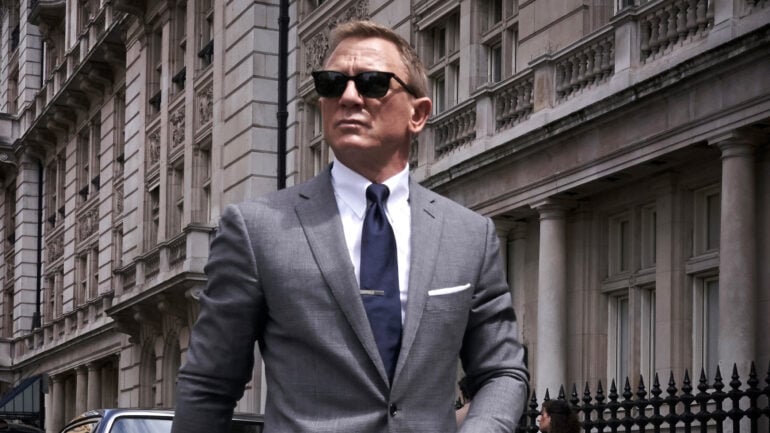 So, does this purchase actually have any effect on the premiere of the latest James Bond film, No Time to Die? Well, to keep it short, most certainly not.
Even though MGM is behind the Bond series of films, and No Time To Die, it's only half of the ownership, as the other half is owned by producing company EON. They still have deals for partnerships, promotions, and much more for the theatre premiere of the 25th film in the Bond series set in place. Experts agree that this purchase won't have any effect on the theatrical release.
There also has to be some modifications in the deals with the current actors and other companies involved in the production of the film to get it ready for a streaming-platform premiere. In fact, there's plenty of negotiations to take place in order to cancel an already set theatrical release date of a film. So to keep things in order, odds say that this premiere will be unaffected.
That said, the fact that No Time to Die will most likely not be premiered on Amazon Prime Video as an exclusive doesn't mean that the next film in the series won't be. It is still possible, and highly likely, that future films in the Bond series will be released directly to the streaming platform.
With Amazon Prime Video being pretty much the main competitor against Netflix over the years, we can imagine that this purchase puts them in very good standing with the market. While Disney+ and its growing monopoly on media-producing companies continues to grow, owning properties like Bond, Rocky, The Addams Family, Tomb Raider, Robocop, and Pink Panther will certainly help Prime in the current streaming war.
Of course, we haven't even touched on the fact that owning the franchise now gives Amazon a huge say in the actor who portrays the iconic character next.
What do you think? Would you like to see No Time To Die, the 25th instalment in the James Bond film series, as an exclusive on Amazon Prime? Or are you happy to go see it on the big screen?