The 2021 anime content is the gift that keeps on giving. With Attack on Titan Season 4, Beastars Season 2 and a slew of great titles released, there's no doubt that anime fans are having a good time with the content this year. Of all the titles released in 2021, there's one that has taken the anime fandom by storm, and that is Jujutsu Kaisen.
The Shonen Jump manga is one that has a loyal fanbase that was passionate enough to support it with vigour. This led to its anime adaptation from one of the best animation studios in Japan, Mappa.
With fluid and beautifully crafted visuals, Jujutsu Kaisen is also heavily backed up by a strong story, and some unconventional innovations that have made it a joy to watch. In an otherwise stale Shonen anime formula, this show is one that is sure to be the talk of the town among the best like Naruto, Bleach and One Piece.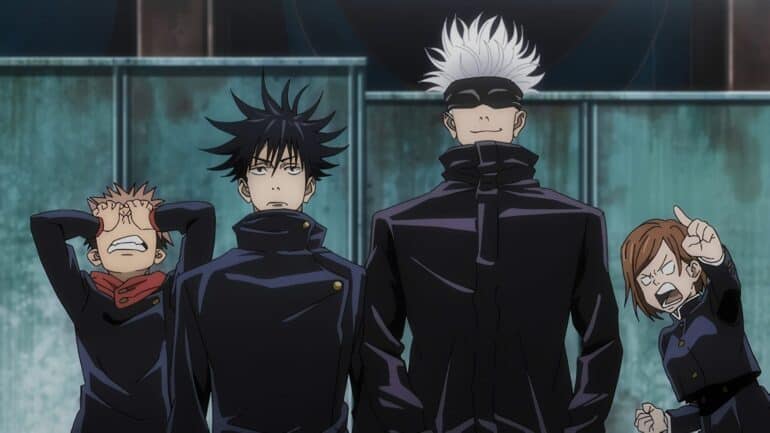 Jujutsu Kaisen Plot
Jujutsu Kaisen follows the story of Itadori Yuji, a classic airhead protagonist who is thrown into a completely new life when he finds an ancient artefact that contains a finger. While that might sound gross, there's a little more at play.
When Yuji's classmate breaks the seal of this artefact, "curses" break loose, causing a lot of problems for the safety of Yuji's friend. In a moment of luck, a Jujutsu sorcerer in training, Megumi, arrives on the scene, battling the curse. However, he struggles with it.
As Yuji begins to fall into despair, he goes for a desperate move that alters the course of his life forever. That's where I'll leave it, for the sake of suspense.
The story in Jujutsu Kaisen is strong, and characters are fleshed out with proper motivations, methods and traits.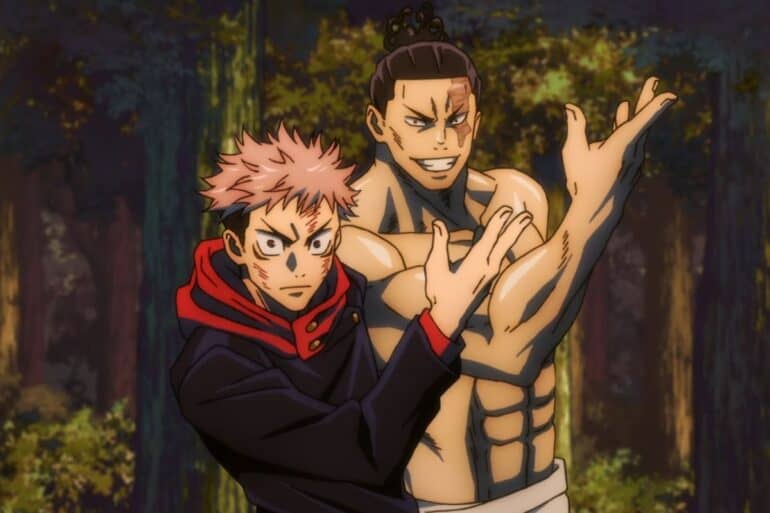 Characters
Unlike conventional shōnen, Jujutsu Kaisen has a trump card character right out of the gate. This makes the dynamics of powers within the story intricate. If the strongest character is already with the good guys, how can we respect the stakes? The intelligent storytelling used to answer this question provides an extremely suspenseful and thought-provoking mindfulness for viewers.
Additionally, we also have female characters that are able to hold their own within the world of Jujutsu Kaisen. None of it feels forced or seems like pandering. The entire progression blends extremely well within the story.
Pacing
Jujutsu Kaisen never really has a dull moment. Sure, there's some time to breathe between battles, but these moments are there as key parts of the story. This makes it so that viewers don't feel like the creators are milking the content or slowing things down unnecessarily. Every part of the episodic structure is deliberate and intentional.
Animation and Official Sound Track
If you're looking to groove, look no further than the first ending theme to this anime. There's a lot more where that came from with the fluid masterclass animation style Mappa studios provides in this show. Combine that with an awesome soundtrack, and Jujutsu Kaisen is a good recipe for success within the anime community!
Why you should watch Jujutsu Kaisen
If you're trying to find the right show to watch, Jujutsu Kaisen is a great choice thanks to everything we've listed above. There's no better way to mark the success of 2021's anime season, than with crowning Jujutsu Kaisen as Anime of the year.