There's something in the air. A feeling that we haven't experienced for a while. Like a nervous anticipation that borders on compulsive obsession. Everyone keeps staring at the clock, seeing if we're any closer to the release of Spider-Man: No Way Home.
Sound familiar?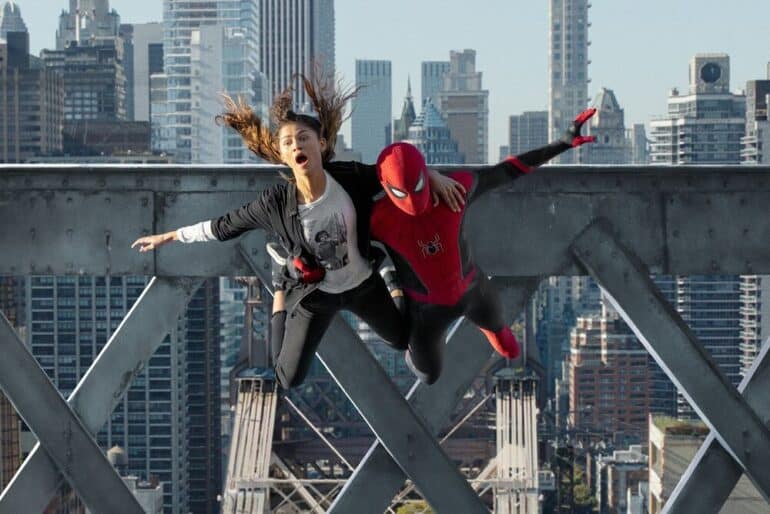 The same level of hype as Avengers: Endgame
Look at how the tickets for Spider-Man: No Way Home sold out in record time. It became an event by itself, with one scalper even trying to flog a ticket for $25,000 on eBay! Not since Avengers: Endgame has a comic book movie had this level of hype from both the fans of the genre and even casual moviegoers. It's become the most-anticipated movie of the year by promising to change all the rules of the genre.
While Avengers: Endgame undoubtedly signalled an end (or at least a closing chapter), Spider-Man: No Way Home offers a new beginning. It's set to pop the lid off the multiverse and allow for infinite storytelling possibilities that seemed impossible a few years ago. No more will Spidey be restricted to the current sandbox or universe parameters since everything suddenly becomes canon here. Like Endgame, No Way Home will change everything moving forward.
The secrets of Spider-Man: No Way Home
If you think about it, Spider-Man: No Way Home's marketing has been perfectly executed by the fans. They've sold this movie far better than any publicity firm could because they've let their imaginations run wild. From the belief that Tobey Maguire and Andrew Garfield are set to reprise their previous roles based on photo analysis to the endless debates of which characters could cross over into the MCU, the rumours seem to flood us every single day.
But here's the thing: it's actually fun and added to the anticipation.
Undoubtedly, Spider-Man: No Way Home has many secrets that it's hiding from fans—whether it be guest appearances or even major moments in the film—and it should continue to keep these locked away until the film's release. Like Endgame wowed us when Cap picked up Thor's hammer, there's a good chance that No Way Home will have similar scenes that'll blow our minds. If everything was revealed, though, it would take away the magic of discovering it for the first time—especially if certain Web-Heads came swinging into the picture…
Again, we just need to take a deep breath and look at the clock. It isn't too long to go now. Soon, everyone will feel the euphoria taking over, much like we did in April 2019.
Spider-Man: No Way Home releases in South African cinemas on December 16th, 2021.
Tell us, do you think Spider-Man: No Way Home will be bigger than Avengers: Endgame?