Keanu Reeves is known for playing tough guys on screen. But in real-life, the Matrix actor is one of the nicest people in the entertainment industry. Like any superhero, he does his good deeds away from the spotlight. However, stories about his kindness and warmth have surfaced over the years – from adorable fan interactions to his charitable efforts.
The most recent story of Keanu Reeves' kindness comes by way of actress Octavia Spencer. During an appearance on Jimmy Kimmel Live to promote The Witches, Spencer recalled how Reeves surprised her with something that left her in tears on her 50th birthday.
The actress told Kimmel how she didn't get to spend her birthday as originally planned – with multiple dinners and a trip to Hawaii with her team. Instead, she was surprised with a video her friends put together, that included a sweet message from Keanu Reeves.
 "Chris Evans is a dear friend. Katy Perry is a dear friend. Then Keanu Reeves, you know like, surprised me. Of course, I started crying like a baby, like, Keanu! It was so fabulous. He's somebody I like and my friends know that and it was like the sweetest thing."
Reeves was the first celebrity she met after moving from Alabama to Los Angeles to pursue her acting career.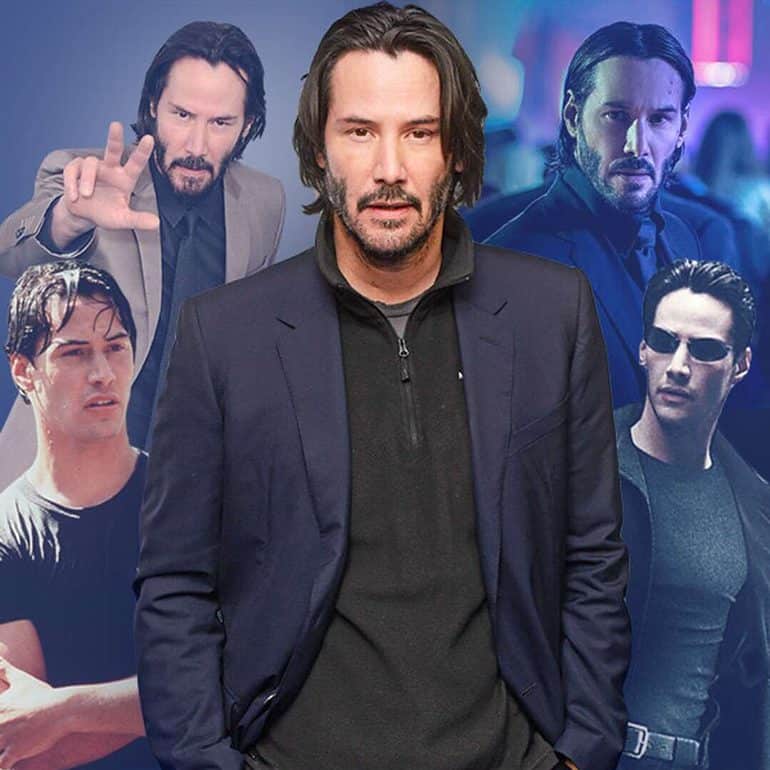 Spencer recalled their first encounter in a 2014 interview on The Meredith Vieira Show.
"I had an audition and my car broke down and no one would help me because my car was so dirty, until Keanu Reeves. He was on a motorcycle and had his little motorcycle helmet and sunglasses and was like, 'Hey, you need some help?' And I kid you not, I was gonna have him get in and I was gonna push it and he was like, 'No no I'm gonna push you.' And I'm thinking, 'Oh he's gonna touch my car!'"
Due to his kind gesture, Octavia Spencer said she goes to all Keanu Reeves' movies every opening weekend because "that was a sweet thing to do". Knowing their history, her happiness over his birthday message is totally understandable.
You can watch Octavia Spencer's full interview on Jimmy Kimmel Live below.