Following Henry Cavill's departure from the hit TV series, The Witcher, fans were excited to hear he would solely focus on his role as Superman. But then Henry Cavill's Instagram post came out of left field, informing fans that he would not be reprising his role as Superman following a meeting with James Gunn and Peter Safran. As can be expected, fans were devasted by this news; news that begs the question of what this means for the DC Universe going forward. Furthermore, how will this affect the already established DCU timeline? And lastly, how will this affect comic book/superhero films as a genre?
RELATED: Zack Snyder Has Been Vindicated by the DCU Chaos
Henry Cavill's Instagram Post
In October 2022, Henry Cavill announced that he would officially be returning as Superman. This was in conjunction with his cameo appearance in Black Adam, which further solidified his role as the caped hero. This news was met with excitement until his most recent post on Instagram. The post read:
"I have just had a meeting with James Gunn and Peter Safran and it's sad news, everyone. I will, after all, not be returning as Superman. After being told by the studio to announce my return back in October, prior to their hire, this news isn't the easiest, but that's life. The changing of the guard is something that happens. I respect that. James and Peter have a universe to build. I wish them and all involved with the new universe the best of luck, and the happiest of fortunes."
"For those who have been by my side through the years…we can mourn for a bit, but then we must remember…Superman is still around. Everything he stands for still exists, and the examples he sets for us are still there! My turn to wear the cape has passed, but what Superman stands for never will. It's been a fun ride with you all, onwards and upwards."
This was rightfully met with a lot of disappointment and outrage by fans.
To make matters worse, James Gunn took to Twitter to detail his new plan for the future of the DC universe, which included the announcement of yet another Superman film remake. Gunn pointed out that the film will focus on a younger version of Superman in his life as a news reporter. It was also confirmed that Henry Cavill will not play this version of Superman. This is an issue as it means that all of Clark Kent's progress made in the Man of Steel and Justice League films will be erased.
How Much Is Too Much Superman Origin Movies?
Looking at Cavill's Superman from an isolated perspective, he has made it past the stage of finding his feet as a superhero and is ready to face larger-scale threats. With this in mind, it would be quite risky for Warner Brothers and James Gunn to head in this direction as they may risk redundancy. How many times have fans seen Superman's origin story at this point? And, with an already established storyline that is seen in the current Superman franchise, this means they would be taking away the possibility of fans ever seeing characters such as Brainiac and Mongul on the big screen.
Following the rumours that there is a possibility that Warner Brothers will be rebooting the entire established DC Universe, this brings about a real concern regarding projects such as Black Adam and Shazam. There were hints at crossovers that fans were extremely excited to see but now may never get the chance. Because essentially, James Gunn has a ten-year plan in mind to build an entirely new universe with new actors and origin stories. This means these films will remain once-offs and will not get any further fleshing out.
But what does this mean for the other big characters in the DCU such as Gal Gadot's Wonder Woman, Jason Momoa's Aquaman, and Ben Affleck's Batman?
A Complete Reboot Of The DCU And Its Repercussions
Looking at James Gunn's track record with films such as the Suicide Squad and Guardians of the Galaxy, it would be safe to assume that he is competent and good at what he does. So, it is difficult to say for sure what James Gunn's future will look like in the DCU.
However, there is something important to take into consideration and that is the stark contrast in nature between the quirky, light-hearted Marvel Cinematic Universe and the much darker DC Universe. It is safe to assume that the characters that were played by the current cast such as Wonder Woman, Aquaman, and Batman will no longer have the same feel to them.
Not to mention the obvious fact that whoever is going to replace the original actors/actresses in playing these characters will do so in their shadow. This abrupt decision on the part of Warner Brothers will not only affect the current standing and quality of the DCU, but it will also greatly inhibit possible new talent from fully being recognized. There will be a constant comparison between Gal Gadot's Wonder Woman and whomever they cast in her place. The same can be said for Henry Cavill's Superman.
RELATED: Dwayne Johnson Probably Won't Be Black Adam In The DCU
James Gunn Is Ten Years Too Late
While it is understandable that James Gunn has a certain vision in mind that he would like to execute, the Warner Brothers signing off on this seems like an irresponsible decision. In the past, there has always been a comparison between the MCU and the DCU. There is a reason Marvel, along with Kevin Feige and Joe Russo, has been much more successful in their endeavours and in executing their vision. This is because of the timing and consistency of their project.
When the first Iron Man film was released in 2008, there was nothing but the consistent effort and character development that was seen well into Phase 4 of Marvel. In comparison, there have been constant reboots, remakes, and inconsistencies with the DCU. It has taken years to establish the well-put-together universe fans see today. And once again, all that work will just be ripped away. It is quite frustrating for fans who do not want to see where this rebooted DC Universe will end up in ten years because they have an already established one right here. Why do they have to start from scratch once again?
How This Impacts The Superhero Genre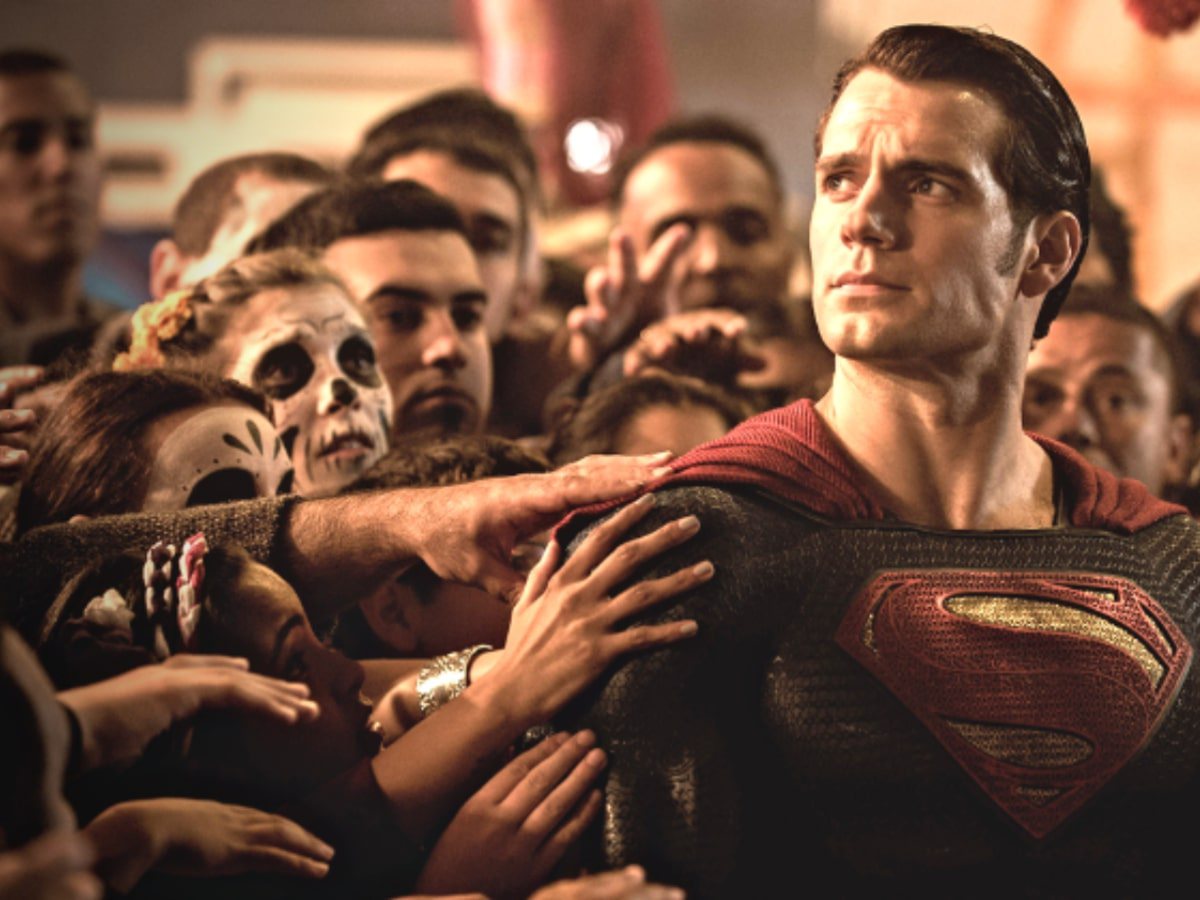 Finally, when looking at the inconsistency presented by the Warner Brothers in their endeavours to re-do the entire universe once again, it is safe to assume that this will greatly impact the superhero film genre. With the MCU now entering its next phase and establishing itself as the victor in terms of cinematic universes, the hype around superhero films has started to die down considerably. And now, the complete reboot of the DCU and possibly even the DCEU has left comic book and superhero film fans with a bad taste in their mouth. It is a tiring process that will only damage the genre more than help it.
RELATED: Ben Affleck Might Be Directing A DC Studios Movie In The Future
How do you feel about James Gunn dropping Henry Cavill as Superman?