Todd Phillips's Joker film continues to climb towards the billion-dollar box office mark. It's divided audiences and critics alike. Is it the dark comic book-inspired masterpiece that's needed in today's superhero-oversaturated society? Is it a pretentious homage to superior Martin Scorcese films, except with a comic book character in the lead role? To me, it doesn't matter; it is what it is. And, like the Joker's fictional origin, it's as valid as viewers choose it to be. Instead, here's a question: Joker, why so serious?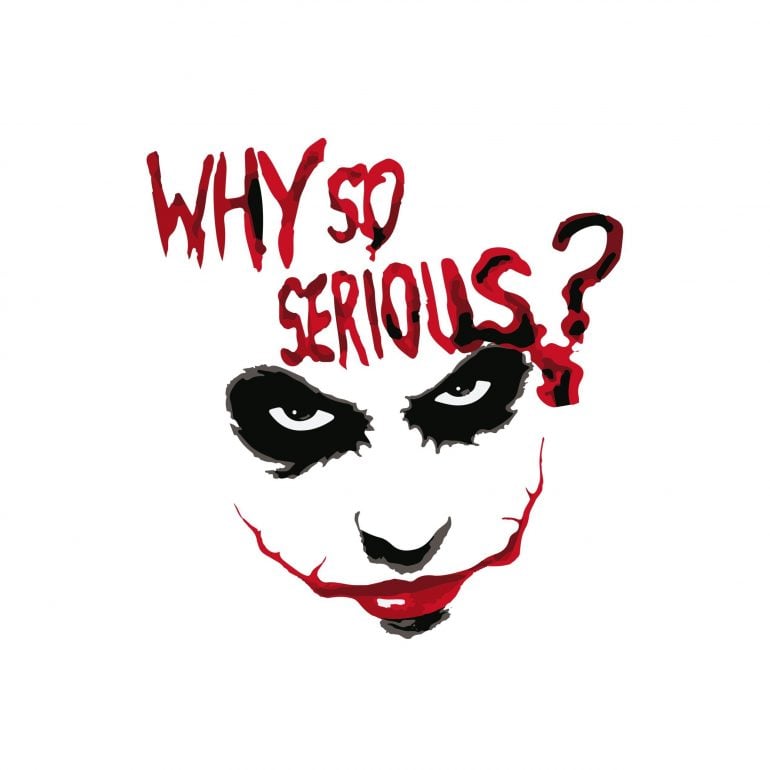 After all, the clown prince of crime has been more than a little wacky in his day, right? Before Mark Hamill voiced the character in all his warped glory in the Arkham games, he was whooping it up in the classic animated Batman show with far less menace; Jack Nicholson's version of the Joker spit out wind-up chattering teeth when punched; Cesar Romero hooted and hollered in the Batman '66 show. The Joker was even chased by Scooby-Doo, several times. So… why so serious?
Then again… has he ever actually been funny? Sure, some versions of him have been amusing and he's made a real jackass of himself, but, for the most part, he's been terrifying and dangerous. Which is as he should be.
The first time I ever noticed the Joker was back in a 1975 comic book story called This One'll Kill You, Batman!, by Denny O'Neil, Dick Giordano and Irv Novick, which had been reprinted in an annual.
In that particular story, the Joker escapes from Arkham. "What, again?!", I hear you say. The Joker drugs the guards… and Batman, who tries to stop the breakout! The drug causes uncontrollable laughter in its victims, and turns Batman into a helpless wreck at the worst possible moments. As Bruce Wayne, he struggles to stop laughing during a funeral, but, as Batman, it's worse: racing against time to save a man from being decapitated, he instead nearly laughs himself to death while the Joker spouts a wave of bad jokes at him.
"She was only a printer's daughter, but she wasn't my type!" the Joker quips. "You know what a guillotine is? A permanent cure for dandruff!" he adds. He also utters the worst gag of all, "I just flew in from Gotham, and gee, my arms are tired!"
They're dreadful and dreadfully unfunny. But the worse the joke, the more Batman laughs. To save himself, Batman focuses on comedy that's genuinely funny – which then has the opposite effect and makes him serious again. He saves the day and sends the Joker back to Arkham. It's not a great story, but it has some great touches (like Two-Face saving Batman's life). It isn't what you would call a legendary tale – although at the time I had no idea of how important a part it was playing at the time in the evolving Joker mythos either.
But we'll get back to that.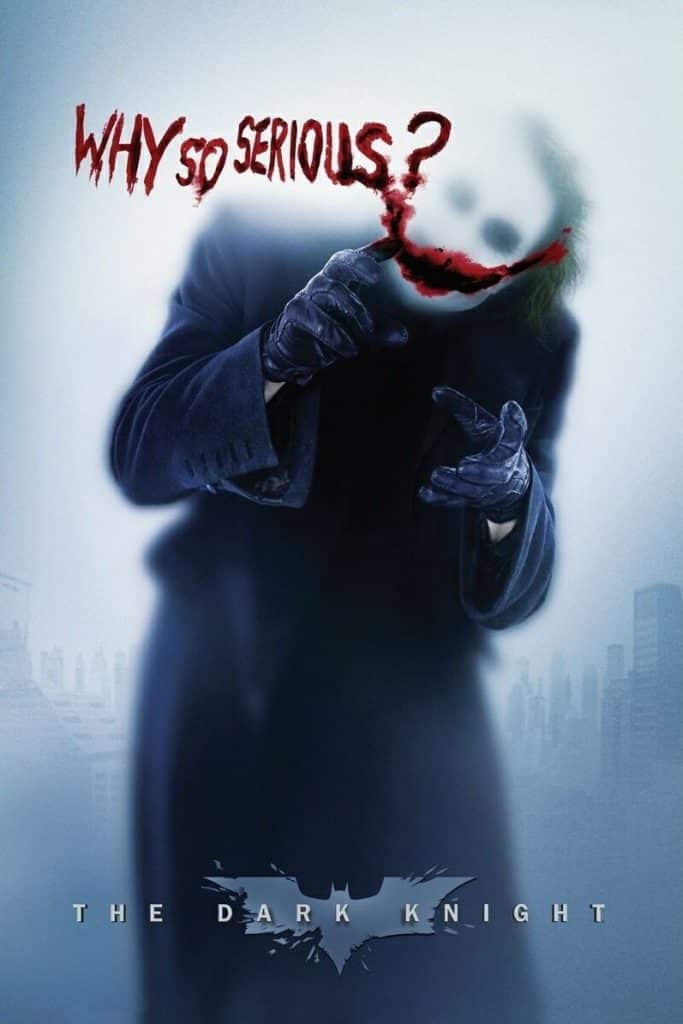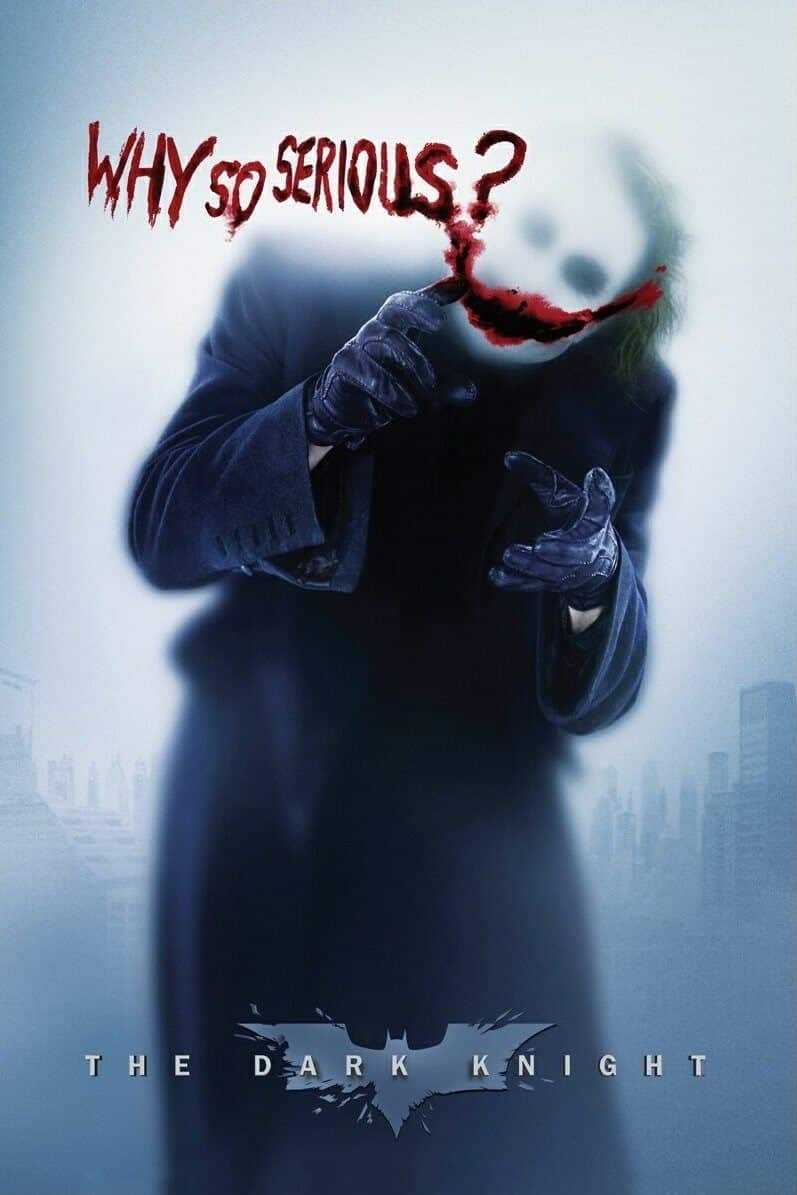 The sight of a "Batman who laughs" in that story was disturbing to behold – after all, a laughing Batman is always creepy – and the image of the Joker himself was almost demented. The Silver Age Joker, with his stick-thin frame, long pointed chin, broad smile and distinctly unfunny antics, he really made an impact on me which I'll never forget. It didn't matter that his fighting ability seemed limited to lazily poking Batman with a cane and kicking him while he was down; he looked like a freaky guy who was a genuine threat to the hero.
I'm guessing that I might have seen the Joker around that time in some cartoons, or in some re-runs of the Batman '66 TV show, and all respect to those versions – in particular, Cesar Romero, who still holds up as a fantastic Joker. But none of them were ever genuinely funny, and none of them made an impact on me quite like the version in that story did.
A long time has passed since I first read that Batman adventure. It's one of the many early tales which turned me into a lifelong comic book fan, and I've seen many Jokers come and go since then. I've read his dastardly deeds, from his debut in 1940's Batman #1, and seen him become a game, TV and movie star. He's undergone many changes over the years, from a warped criminal mastermind pulling boners (yeah… that word meant something else back in the Golden Age) to a goofy prankster, before swinging back to the darkest incarnations ever. And while he's sometimes been amusing, the road to becoming truly serious has been a long one.
Joker, why so serious?
Even in his earliest comic book stories, he was never to be taken lightly. With a look inspired by actor Conrad Veidt's Gwynplaine from 1928's film The Man Who Laughs, the Joker was a serial killer who was nearly written out almost before he even had a chance to get going. His early death in the comics was hastily changed, thanks to editor Whitney Ellsworth who saw potential in him. Before long, the Joker established himself as Batman's recurring arch-nemesis.
Until he was defanged by Comics Code Authority self-regulation, that is.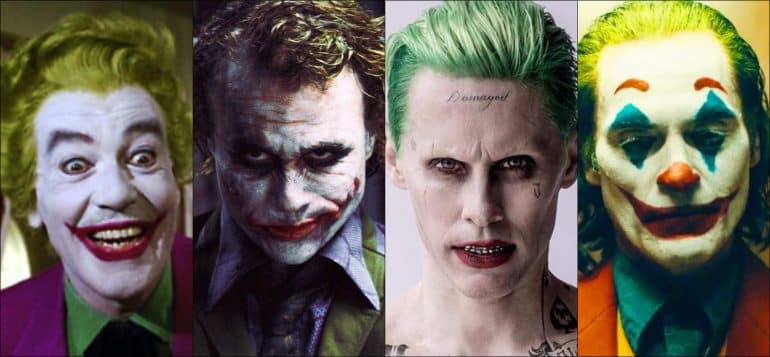 Naturally, for a while during the Silver Age, the Joker became little more than a nuisance to the dark knight and was on the verge of being written out and forgotten forever. Like so many elements of Batman tales, and even Batman comics themselves, it was the 1966 Batman TV show's popularity which saved him. Thanks to Cesar Romero's aforementioned brilliance in that show, interest in the character continued… but at a price. The Joker was arguably his funniest at that point, although to be fair he did still have a menacing edge to him. That Joker wasn't serious, but he also wasn't ha-ha-funny.
However, after the show got cancelled the Joker nearly faded into obscurity once again. He was then absent from comics for four years.
These days it's hard to imagine even four months going by without the Joker appearing to audiences in some form, from comic books to cartoons and movies. His image appears on everything from T-shirts and shoes to toys and games, and he's as ingrained in public consciousness as much as Batman himself. The thought of him being absent from the media for four years now is hard to fathom, but it was necessary. That's because his prankster persona was about to get a major overhaul.
He was about to officially go crazy. And this is kind of where I came in, concerning the long story of the Joker, for the first time.
Joker, why so serious?
In the early 1970s, Denny O'Neil and Neal Adams had decided to return the Joker back to his original roots as a homicidal psychopath. The Joker was declared insane and was committed to Arkham, rather than just being a wacky crook who went to a regular prison. It was a major step forward, saying that the character didn't just look like a demented clown anymore… he was genuinely mad. Meanwhile, Adams updated the image of the Joker and created a leaner look, one which many tend to view as the definitive Joker image. That first Joker story I read – This One'll Kill You, Batman! – was a part of an arc intended to establish this "new" darker version of the Joker.
And for those who said "What, again?!" about the Joker escaping from Arkham… it was something new for him, not a cliché. O'Neil created Arkham Asylum around this time, intentionally for Batman's warped rogue's gallery. It's another iconic piece of Batman's world that we take for granted these days. The difference it made to Batman's legacy is immeasurable.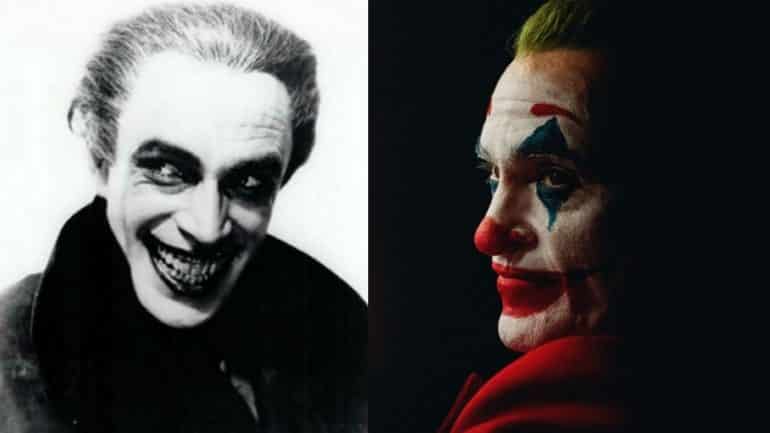 This revitalised version of the Joker would go on to appear in his own short-lived comic series, one which almost turned him into an anti-hero protagonist. By the 1980s, he'd been restored to his rightful position as one of DC's deadliest villains. However, it was three storylines in particular that took him even further than anyone ever imagined: The Dark Knight Returns, A Death In The Family and The Killing Joke.
His appearance in the "Elseworlds"-style possible future storyline of The Dark Knight Returns made it clear that the more insane the world itself became, the more the Joker seemed to fit right in; A Death In The Family (which occurred in current continuity at the time) proved how far over the edge the Joker could go as he killed Jason Todd – the second Robin; and The Killing Joke, arguably the definitive Joker story, harkened back to the Joker's possible Red Hood origin (first seen in Detective Comics #168, back in 1951) and dealt with issues of the Joker's insanity… and the constant battle between him and Batman as flip sides of the same coin. Interestingly, Brian Bolland – co-creator of The Killing Joke – partly based his version of the Joker on Conrad Veidt in The Man Who Laughs, a return to one the original sources of inspiration for the character.
Since then, there have been countless versions of the Joker across all forms of media. Tim Burton's Batman film echoed elements of The Killing Joke in showing the Joker's origins; the DCAU Batman series picked up from that film, but Mark Hamill's Joker was even more of a loose cannon at times; in comics, he went from paralysing Barbara Gordon to killing Commissioner Gordon's second wife Sarah, and sold his soul to the demon Neron for a box of cigars; a LEGO version did what few others have, drawing an almost romantic parallel to the relationship between himself and Batman; and in Christopher Nolan's The Dark Knight, he pulled off a lethal magic trick by making a pencil disappear, and became the embodiment of pure chaos just for the sake of it as he held a warped mirror up to society.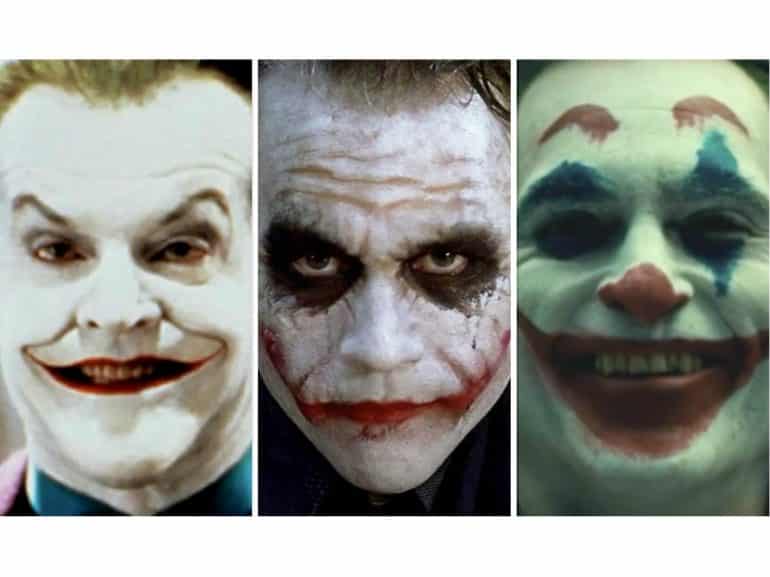 And then, of course, there's the nightmarish and unforgivable way he's treated Harley Quinn over the years.
Joker, why so serious?
Make no mistake about it, as a character the Joker often sinks to depraved depths. He should never be considered a hero or anti-hero in any way, regardless of the medium. He shouldn't, and doesn't, get a pass – even when he's being chased by Scooby-Doo. He's often repulsive, sometimes amusing, and mostly terrifying. He was meant to be horrible right from the start. Yet the Joker has also always been fascinating to watch too, even if it's a morbid fascination that the character brings out in us like we're watching a car accident. That was intentional too. He had that impact on me as a kid, and still does.
So… why so serious?
People tend to forget that Heath Ledger's Joker quote of "Why so serious?" wasn't an amusing one, nor was it direct. It was part of his tragic, demented multiple choice origin tale he told about his "smiling" facial scars. It was meant to be ironic, and cruelly so. Because deep down, even at his best, he's always serious.
Even when he's making a joke.