Full disclosure here: I love horror movies – some of my all-time favourite movies, like Alien and The Exorcist, are films that have scared the bejesus out of me. I'm also a die-hard fan of horror franchises: I'll never get tired of Jason chasing teenagers at Camp Crystal Lake or of Freddy Krueger stalking the nightmares of his victims.
That said, there's one particular horror trilogy that I'll never revisit: Jeepers Creepers.
It's not because it was terrible or anything, but because it reminded me that some of the worst monsters of all time exist outside of horror movies. They exist in the real world.
The director's name might not be all too familiar for those that aren't too keen on cheap B movies. But if you're like me, however, you might know him for the low-budget Jeepers Creepers trilogy – and maybe for his 1995 drama film, Powder.
What you might not know is what happened during the production of his 1989 horror film, Clownhouse. This ironically titled movie would mark the moment the Jeepers Creepers director would fall from grace, condemned to lay low and working only on low-budget films for the rest of his career.
Clownhouse
By 1989, the golden age of slasher films was quickly coming to an end. Audiences had become dulled to the violence and predictability of movies like Friday the 13th, forcing the horror genre to reform its formulas.
However, there's no denying that slashers are the cheapest and easiest horror movies to film, making them the preferred genre for newbie directors hoping to make movies for as little money as humanly possible. That might be the reason why this up-and-coming Californian horror director chose this genre for his debut film, Clownhouse.
His previous work, a short film titled Something in the Basement, managed to impress none other than Francis Ford Coppola, who gave him $250,000 to produce his first feature film. This movie also reunited the director with one of Something in the Basement's stars, 12-year-old Nathan Forrest Winters.
Winters stars as a young boy who, along with his two brothers, tries to survive the incessant attacks of a group of escaped mental patients dressed as killer clowns. It's a basic premise for a horror film – but what happened behind the scenes was much more horrifying than any killer clown could ever be.
In between shots, the director orally abused young Winters, leaving him psychologically scarred for life. News of this broke during Clownhouse's post-production. Nearly a year before the movie's release, he was convicted for the sexual abuse of Winters and the possession of child pornography.
It seemed like that was the end of his career in the entertainment industry – until it wasn't.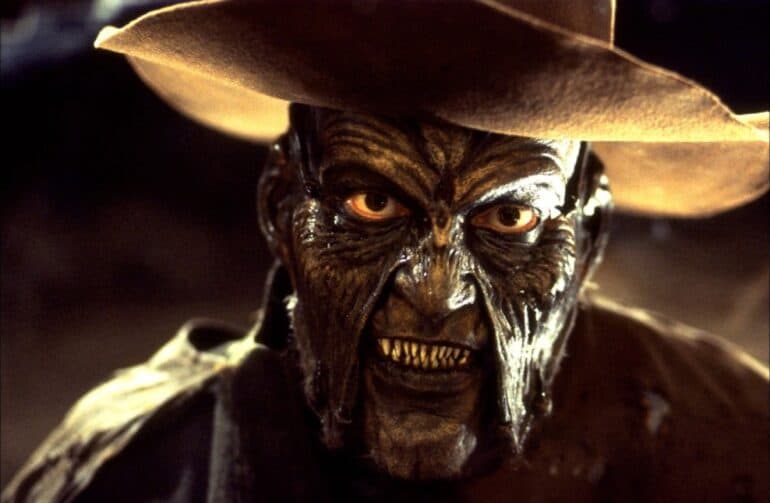 Creepers and Powder
The filmmaker served only 15 months of his three-year prison sentence. He was out of parole and back in business by 1992, and would release Powder, a film for Buena Vista Pictures – a Disney company – in 1995.
Winters protested his hiring by Disney, successfully raising awareness about the director's crimes. Unfortunately for Winters, Powder became a huge commercial success for Buena Vista Pictures.
Since then, Salva has made mostly low-budget movies, including the cult horror hit, Jeepers Creepers. His popularity took a massive and well-deserved blow in 1989, and the label of "child molester" is something that will never wear off his resume.
There's a certain degree of truth to the idea of separating an artist from their art. In this case, however, his actions were truly monstrous, and to think that he was abusing the young boy that stars in Clownhouse is more than enough reason for me to never watch any of his movies ever again.
Also, there's something unusually creepy about the Jeepers Creepers franchise. Are these films a metaphor for the director's real-life fantasies, or maybe even something more sinister? I mean, essentially the stories mostly revolve around a predator hunting down youths.
Plus, The Union of British Columbia Performers recently made an official warning and urged actors not to audition or accept a part in Jeepers Creepers 3 after a casting call revealed that the director was looking for an 18-year-old to play a character whose stepfather made "overtures" at her when she was 13.
That's disturbing. Jeepers Creepers, I'm totally over this franchise!
Tell us, will you continue watching Jeepers Creepers movies? Or are you done with these horror films?