The new series of I'm a celebrity get me out of here broke the show's launch record with 14.3 million viewers, which marked the most viewers for ITV since the Croatia V England semi-final world cup match in 2018. Perhaps this is due to the current lockdown situation that the UK is currently in, or perhaps it is just that the line-up of stars is that good.
From Sir Mo Farah to Beverley Callard, and from Vernon Kay to Jessica Plummer, 2020 sees a wide range of celebrities from all different walks of life. But why do these celebrities choose to take part in this reality show, which, whilst entertaining for viewers, can be quite traumatising for its participants?
The first reason that most members of the public jump to is money. Everyone needs to earn a living and with the show paying out astronomical fees, perhaps finances are a key factor. This year, it has been stated that Sir Mo Farah will receive a staggering £300,000 and Vernon Kay £250,000. The lesser-known celebrities will still be earning at least £50,000 for agreeing to be on this programme.
You have to respect Shane Richie for his honesty when asked, why 2020? His answer – he is flat broke! "I am literally skint. You save money for a rainy day but you don't expect the rainy day to last 6 months. My wife is now very happy we can finally pay off the credit card". We forget that celebrities have money troubles just like everyone else, especially if they are restricted with their work commitments due to this year's pandemic.
Interestingly, we are often quick to assume that the initial fee is the reason celebrities jump at the chance to lie in a coffin full of rats, and we overlook the revenue they will generate throughout their time on the show. Based on their Instagram followings , some can take home an awful lot. Author Giovanna Fletcher currently has 1.3 million followers on Instagram, the highest number from this year's campmates. This means she will earn £6000 for every post while on the camp. With 11 books and married to McFly star Tom Fletcher, does she even need the money? Lesser known celebrities such as Hollie Arnold will earn around £6 for every post – not quite the same motivation!
Whilst money is the easiest answer, there are other reasons that they choose to take on the bush tucker trials. It could be as simple as to boost their popularity and to increase their supporters. AJ Pritchard has hung up his dancing shoes on BBCs Strictly Come Dancing and it is said that he wanted a taste of reality TV and fame having seen his brothers success on Love Island last year. Jacqueline Jossa was named Queen of the Jungle in 2019. Perhaps she took part to boost her reputation and promote her career as it was only in February 2018 that her 7-year spell on EastEnders came to an end.
When you look back over the years, it is interesting to note the range of jobs that the celebrities who have been crowned King or Queen have had. LINK HERE – THIS IS FROM BETWAY. There have been 5 musicians with 3 soap stars and 3 tv personalities. And that is just the winners.  Across all 20 series, these still seem to be the most popular job categories. For X factor contestants like Stacey Solomon and Jake Quickenden, their time on the show proved a success.  A plug for fame, to access more work or for more supporters – either way, it is a gamble – you are relying on the public to like you!
It is easy to sit and judge the celebrities for choosing to eat a cows tongue, or having a snake around their neck, and it is easy to assume that they only take part for selfish reasons and financial gain. Could there be more to it than this? After all, Katie Price and Peter Andre did meet in the Jungle in 2004 in one of the most memorable moments if this tv series.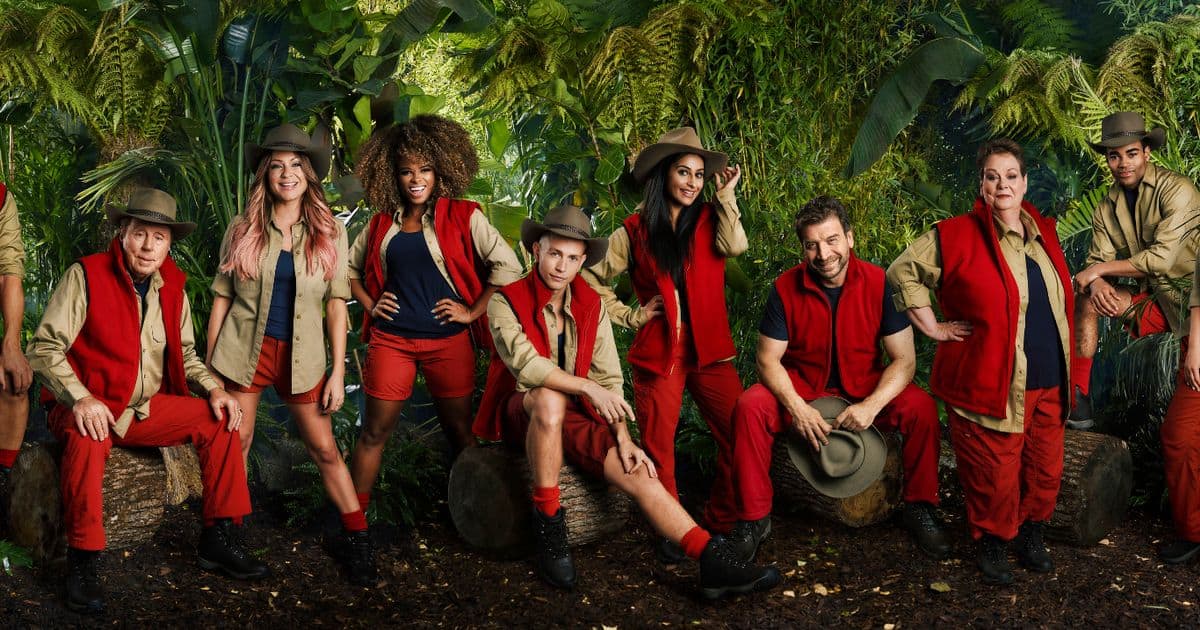 Whilst the show provides us with hours of entertainment, watching celebrities scream as cockroaches crawl all over them, the experience that they will have will surely be an unforgettable one. Many athletes and sporting heroes have gone to the jungle over the years and there is no denying that to be an Olympic star-like Fatima Whitbread, you like to push yourself to the limits and see what you are made of.  A strange reason for eating a Kangaroo testicle!
It goes without saying that all those sports stars, such as Amir Kahn, who have taken part will be extremely competitive – not only with others, but with themselves. A lot of the British public were shocked to see that the legend Sir Mo Farah had signed up. Yes, he very clearly said he wanted to challenge himself, but his main reason, was to just have fun. He may have won 4 Olympic Gold Medals but Mo just wants to kick back and have a good time. "As a celebrity, you have to behave. I am crazy, I want to go in there and have fun, and just be myself, like back in the uni days!" And why not. He has nothing to lose.
Maybe we over analyse the choices of the people in the public eye, when really, like all of us working hard at our jobs, they just want time off to have fun. Giovanna Fletcher is a Mum of 3 boys, an author and a successful podcaster. Her reason for going into the castle was (not the £6000 per Instagram post) just to enjoy it and to prove a point. "I love having fun. It is my chance to be silly and enjoy the experience. I once got told that mothers are often seen as weak. Mums are the strength – I want to prove that being a mum makes you stronger than anything."
While many of us assume the reasons are simply for money or fame…. perhaps we forget that these celebrities are humans. They are people just like you and me. They have a point to prove. And maybe, with all the pressures that come with their jobs, they just want to have fun, be silly and try something a bit different.
Some of the information on this post was taken from Betway.