Mortal Kombat 2 officially entered production in June 2023; however, it was paused after the SAG-AFTRA strike in July. Many of the cast members from the 2021 movie returned for the sequel, while Karl Urban was confirmed to be portraying the coveted role of Johnny Cage – the character based on Jean-Claude Van Damme. There had been several rumours swirling around over who would play Cage here, with names such as Scott Adkins, Ryan Reynolds, and even WWE superstar The Miz being linked to the part. However, Urban's casting seemingly caught everyone off guard, especially since some fans were hoping that Jean-Claude Van Damme would return for Mortal Kombat 2.
RELATED: Jean-Claude Van Damme Was Nearly Johnny Cage In Mortal Kombat
Make no mistake about it, Urban is bound to do an outstanding job as the character since he's a talented performer and has more than proven his action star status in the industry. However, the question does need to be asked: Why didn't the producers just cast Van Damme as the very character he inspired in a full-circle moment?
How JCVD shaped Mortal Kombat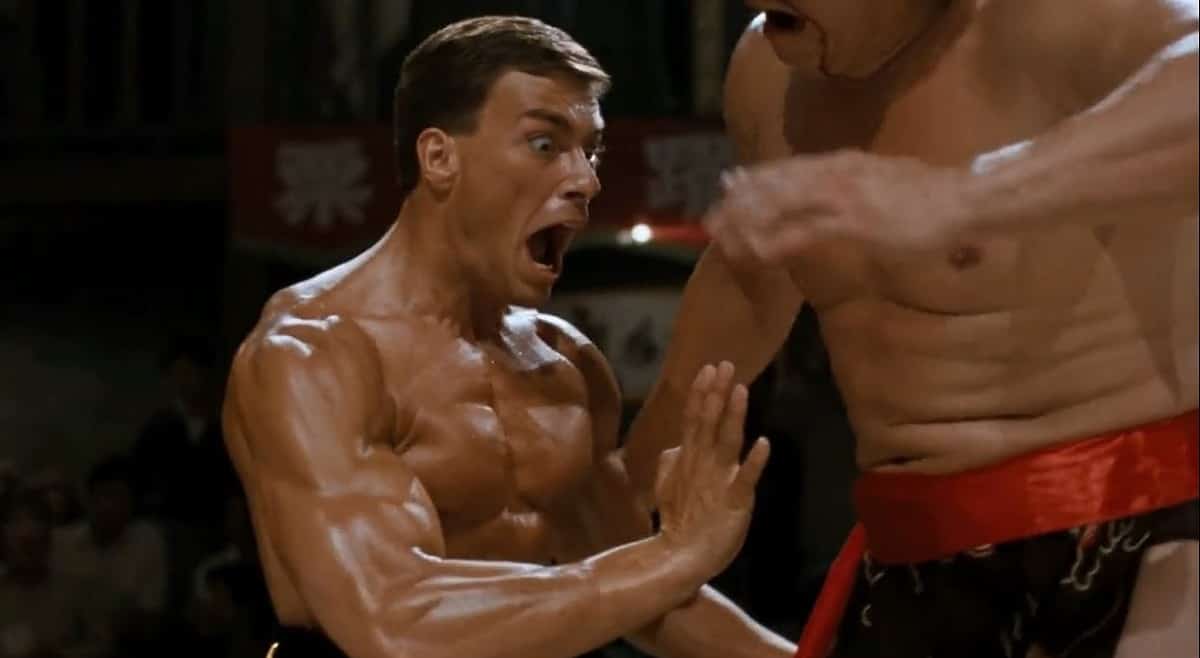 Before Mortal Kombat became Mortal Kombat, it was almost named something else. The plan was always to have a brutal and bloody fighting game, but it might not have been in the iteration that everyone is familiar with. Ed Boon explained to Game Informer that Midway wanted to dial up the violence and push what Street Fighter 2 was doing at the time. "We said, 'Let's make the bad-boy version of this game. Let's do something with blood. Kind of like the MTV version of Street Fighter,'" Boon said. "We wanted to call it Van Damme. We just wanted to see huge letters, 'Van Damme' when you walked by. You couldn't pass that up."
Midway made an offer to Jean-Claude Van Damme's representatives, but it was turned down, so the team had to consider an alternative – hence the birth of Mortal Kombat. The developers still managed to sneak in a tribute to Van Damme through the inclusion of the cocky action movie star known as Johnny Cage. In fact, in the first game, Cage even wears an outfit similar to what JCVD wore in 1988's Bloodsport, making the homage even more obvious.
RELATED: The Story Behind Jean-Claude Van Damme's Predator Alien
Jean-Claude Van Damme expressed interest in Johnny Cage
After Jean-Claude Van Damme agreed to play Guile in 1994's Street Fighter movie, it was always unlikely that he would feature as Johnny Cage a year later in Paul W.S. Anderson's Mortal Kombat film. It would have been the pitch-perfect casting, especially taking into account JCVD's popularity in the '90s.
It seemed like the perfect moment to align the stars had passed, but Van Damme gave everyone hope in 2021. After the release of the Mortal Kombat movie, JCVD started to reply to social media comments asking him to play Cage. In May 2021, he told a fan that he would "love" to portray Cage in Mortal Kombat 2 or even a game (which has subsequently happened through the inclusion of a JCVD skin for Cage in 2023's Mortal Kombat 1), but the decision was Warner Bros.' at the end of the day. In 2022, he reiterated his desire to play the character on Facebook.
JCVD would have made sense here
One of the biggest arguments against Jean-Claude Van Damme playing Johnny Cage in Mortal Kombat 2 was his age. Since JCVD is over 60, many didn't see him being a long-term addition to the franchise, especially if there is a plan to have more movies in the future.
RELATED: "I Said No" – Scott Adkins Discusses Turning Down Jean-Claude Van Damme's Offer for a Reboot
However, Karl Urban's casting shoots a hole in this argument. Urban is over 50, and he is unlikely to be portraying a younger version of Cage here. In fact, don't be surprised if he only appears in one film and makes way for his daughter, Cassie, to take over for Mortal Kombat 3 (if it happens).
Van Damme is still in better shape than many actors in their 20s and 30s, and he would be more than capable of delivering a physical performance as Cage in Mortal Kombat 2. More importantly, it would give fans the quintessential version of the character. The world deserved the opportunity to see Van Damme portray Cage at least once, but alas, it appears like that ship has set sail once and for all now.
Would you have cast Jean-Claude Van Damme as Johnny Cage in Mortal Kombat 2? Let us know.