A comic book movie is the highest-grossing film of all time. Think about that for a second. No longer is Hollywood star power the determining factor to a film's success, as these pop culture juggernauts are more than enough to pull people into the cinema (for repeat viewings at times).
Yet, the comic book industry isn't seeing the renaissance it anticipated as a result. While the likes of Marvel, DC and Image Comics are nowhere near bankruptcy, these companies are making more money from the TV and film rights to their properties than the actual format that started it all.
It isn't all doom and gloom for comic books by any stretch of the imagination, but it's concerning how Avengers: Endgame rocketed to over a billion dollars in its opening weekend but Avengers #18 struggled to sell more than 63,000 copies in April (according to the Diamond sales chart). One would think that the Endgame euphoria would have parents and fans purchasing copies of the latest Avengers comic book; however, it had little to no impact as the likes of Batman, Justice League and Immortal Hulk outsold the title.
In fact, it's arguable that most of the people buying comic books are actually real comic book enthusiasts and not just fans of comic book movies. It's a debate that's raged endlessly, especially in the comments sections where long-time readers point out how most film fans don't bother to check out the source material.
It's a conundrum, really, as the comics companies try to figure out how to turn those viewing numbers into regular readers. So, what are the real reasons for people not jumping on the comic book train? There are several.
For one, there's the reality that most people don't read nowadays. If you don't believe me, hit the comments section of this article on Facebook and see how many people bothered to read all the way to the end before commenting. We live in an era of abundance, instant gratification and pure laziness. Why use your brain to read a comic book when you can watch Kardashian sisters sobbing and fighting with each other about a pair of boots on TV? It's a behavioural thing, which requires an attitude change.
Then, there's the problem of where to start with comic books. The biggest question I receive from people who want to start collecting and reading comics is, "Where do I start because it's all confusing?" It isn't a lie. There are far too many reboots, #1s and confusing timelines in comics. If you aren't a regular reader, you'll feel intimidated and lost. This hasn't fallen on deaf ears, though, as the likes of Marvel and DC have introduced new comic lines that don't require readers to understand all the twists and turns over the years.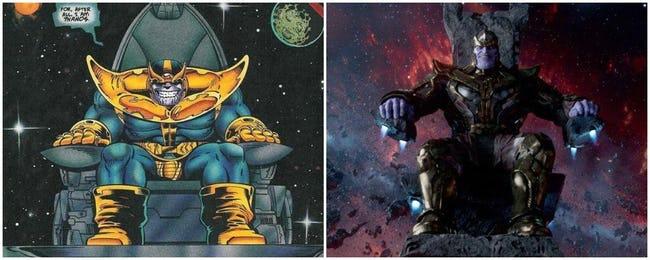 And finally, the film-makers don't always help matters. It's disheartening to see actors and directors admit they've never read a comic book or even credit the creators for what they've done and are doing. Look at Jennifer Lawrence, who couldn't even name five X-Men characters in an interview; it's evident she's only in it for the cheque and couldn't care less about the characters. These film-makers have a responsibility to shine the light on the people who made it all possible—not just the late Stan Lee, but every artist, writer, letterer and colourist who inspired a storyline.
When you think about it, comic books aren't even expensive. People are attending the likes of Endgame ten times or more, which means they've spent over R1000 on a single movie. So, why can't they buy a single-issue comic book for R60 or a trade paperback for R300?
Simply put, comics are a wonderful medium. While comic book movies and TV shows have entertained us, there's another world of incredible storytelling that's waiting to be discovered. It's worth your time to explore it, as you might find the reward to be more fulfilling than you ever imagined.