The announcement of which actor will next play James Bond is still some way off, but speculation in the media is rife. Daniel Craig leaves after his fifth and final turn as the British special agent in No Time to Die, expected to be a huge hit for the Barbara Dana Broccoli and Michael G. Wilson franchise.
When Craig first played Bond in Casino Royale (2006) the 007 series was needing a younger, sexier, athletic character, but whether his successor continues in this style or sticks to the traditional cheesy character of Ian Fleming's novels is yet to be decided.  Bringing this old-fashioned character up to date as a modern spy could see some of the most prominent live dealer casinos appear in the new movies, frequented by one of the five named actors suggested as the new Bond.
James Norton
Norton, 35, is famous for his television roles in the 2016 BBC drama War & Peace, Happy Valley and Grantchester. In a recent interview about his role in the historical drama, Mr Jones, Norton said he was keen to explore "the inner conflict" of his characters, similar to how Daniel Craig views his James Bond character. However, he has continued to deny rumours he was in the running.
Sam Heughan
Sam Heughan, a secret agent in the 2018 comedy spoof The Spy Who Dumped Me, though probably best known for his role as Jamie Fraser in Outlander, auditioned for the role of Bond for Casino Royale, released in 2006. As a Scottish actor, Heughan has a good chance of taking over from Daniel Craig because, in Ian Fleming's books, the character's father was a Scottish Highlander. The UK edition of GQ has said Heughan will be a good choice for the next Bond, as has movie star, Vin Diesel.
Tom Hiddleston
Tom Hiddleston, famous for playing Thor also starred in the BBC show The Night Manager as an MI5 agent, so has some preparation for the Bond role. Hiddleston has denied rumours he will be the next James Bond, was snubbed for the role in 2017 and has a full schedule of work with a Marvel TV series coming up.  Besides, Broccoli has reportedly said he is "too smug" and "not tough enough".
Idris Elba
Whilst Idris Elba, 48, famous for his role in Luther, may be too old to be the new Bond, and has previously stated that he does not wish to be "the first/token black Bond", bookies have taken on a number of bets that have shortened the odds of him actually taking the role as his role in Luther is the perfect preparation for such a  move. Elba has said that he doesn't want to be pigeon-holed into the James Bond character, but instead wants to take on new characters over time.
Richard Madden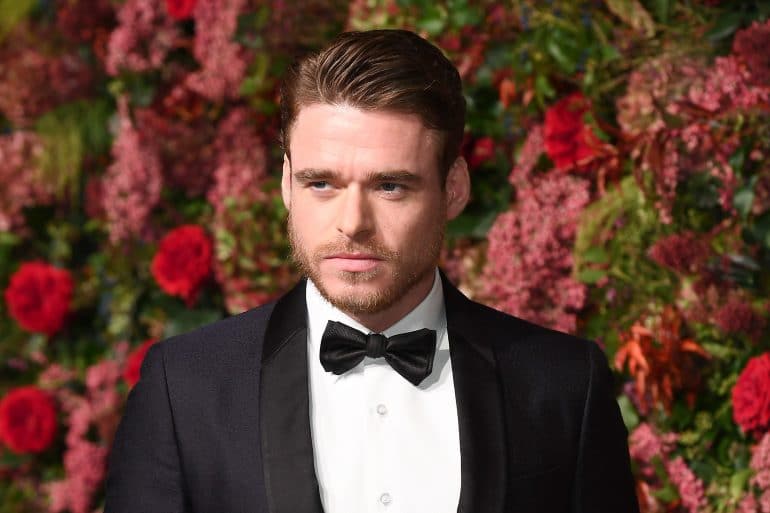 Richard Madden, 34, remains a strong contender after the huge success of his role as David Budd in Jed Mercurio's Bodyguard, as well as Robb Stark in the HBO series Game of Thrones. He is also set to appear as a spy in the Amazon miniseries Citadel and has apparently impressed Barbara Broccoli. Whilst Madden has said in the past that he loves the books and the movies, he refuses to talk about the chances of taking on the role.
Who is your pick for the next James Bond?