Sometimes, certain ideas just don't go away. In the case of Teenage Mutant Ninja Turtles co-creator Kevin Eastman, it took 33 years for his and Peter Laird's concept to come to fruition. However, TMNT: The Last Ronin is finally happening this year, even if it's suffered delay after delay.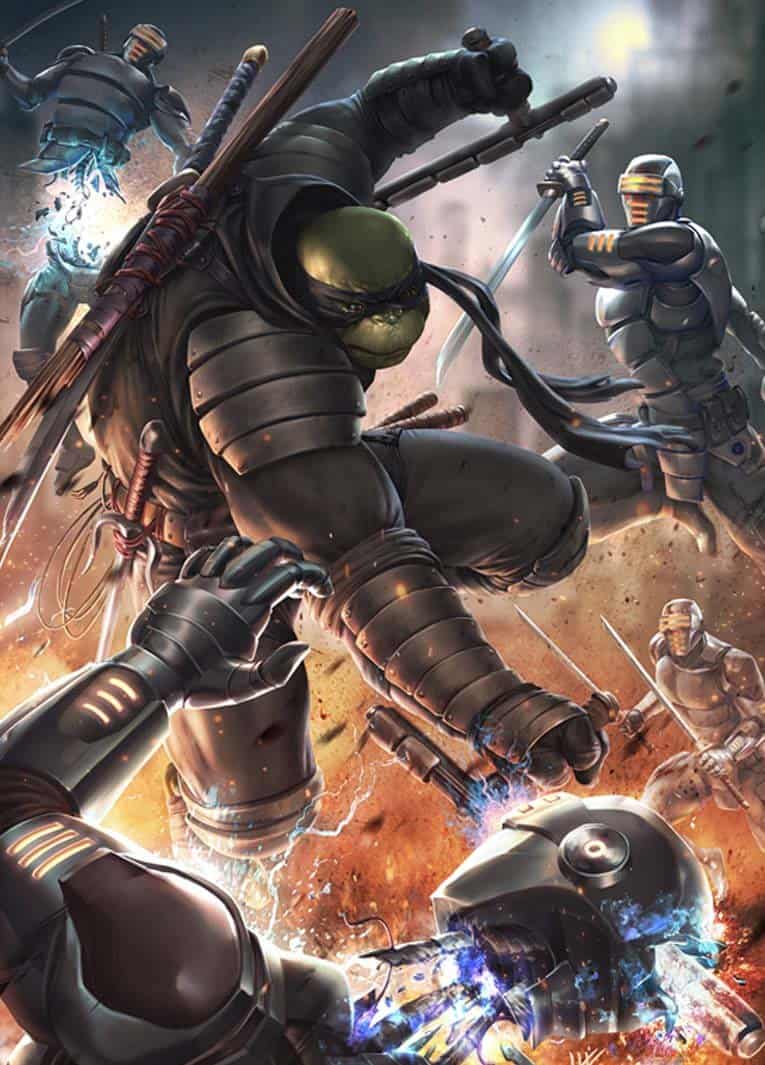 What is it about?
The premise for this five-issue limited series is rather simple. It's set 20 years in a dystopian future – think Old Man Logan or The Dark Knight Returns – where all the Turtles have fallen except for one. It's up to this lone warrior – the Last Ronin – to avenge his family's legacy.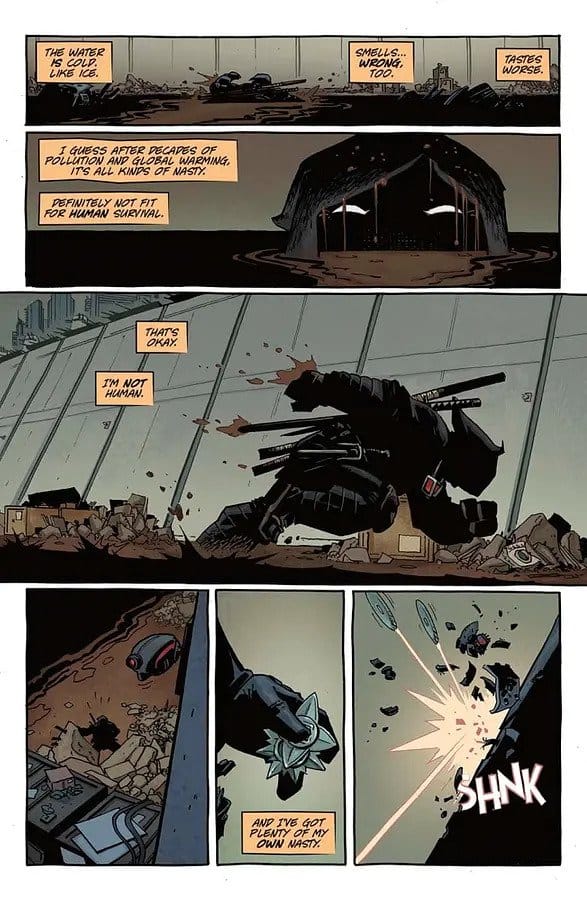 Who is the Ronin?
The identity of the Ronin hasn't been revealed yet for a good reason, since it's part of the big surprise. Considering that he carries all of the Turtles' weapons and wears a black bandana, it's difficult to decipher which brother it is. In addition, none of the sample pages released reveal any clues about his identity, keeping the mystery firmly intact.
Most fans presume it's either Raphael or Leonardo since they're the two most powerful warriors and would feel guilted into vengeance if their family was to fall. However, that's a little too obvious, making it highly unlikely.
This leaves us with Donatello and Michelangelo. Well, our Spidey Sense is tingling when we think of the latter, since it's about time he received a deep, meaningful storyline in TMNT.
As the proverbial joker of the pack, Mikey is always played off as comic relief and a kind-hearted goof. But what would happen to him if he lost his family? Would it ignite something in him? He's certainly no slouch in the combat department, even if he does lack a bit of focus. Maybe this was the catalyst that unleashes the real Michelangelo?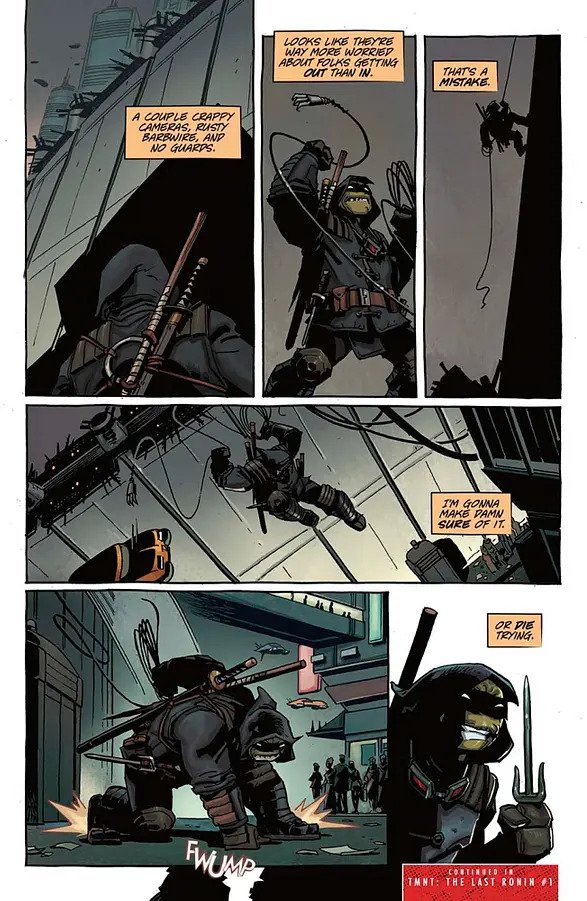 What to expect?
While Laird is officially retired, Eastman has compiled a team featuring Tom Waltz, Esau Escorza and Isaac Escorza to work on the series. Speaking about the series, Waltz said the following:
"When Kevin first showed me the outline that he and Peter had created back in the '80s, I was gobsmacked. Beyond Peter Laird's eerily prescient technological and sociological predictions, the story idea itself was exciting and versatile, designed in a way that it could be easily modified to fit into the many different TMNT iterations that have existed over the years, without losing any of the core elements injected into it by both Kevin and Peter."
Eastman added that it's "a heartfelt love poem to all the TMNT universes of the past [that] offers up an intense look at one possible future".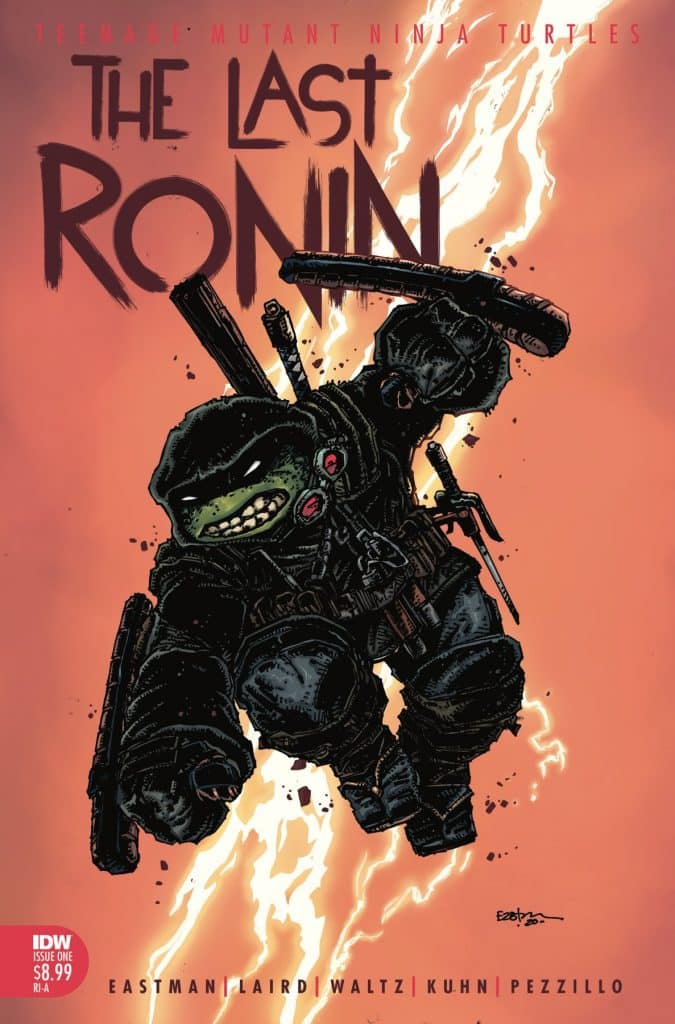 When is TMNT: The Last Ronin out?
The Last Ronin #1, by Kevin Eastman, Tom Waltz, Esau Escorza and Isaac Escorza, is out on 28 October 2020.