Mortal Kombat 1 sweeps its way onto consoles (and PC) on September 14, 2023. With the promise of a few surprises and the addition of the Kameo feature, players are excited to see what the latest instalment in this popular fighting franchise offers – including the identity of the main villain of Mortal Kombat 1. Fans have their own theories about who it could be, but so far, it's been a closely guarded secret that hasn't leaked out yet.
RELATED: Mortal Kombat 1 Reboots to a New Start with Sequels in Sight
In case players haven't heard, Mortal Kombat 1 promises a clean slate for the storyline. After the events of Mortal Kombat 11: Aftermath, Fire God Liu Kang created an entirely new universe in his image. In this world, the origins and backstories have been turned on their heads, and foes are now friends, and vice versa. NetherRealm Studios has kept its cards close to its chest, refusing to reveal who is the main villain of Mortal Kombat 1.
The usual suspects
Judging by the early previews of the story mode, Kronika – the big bad of Mortal Kombat 11 – is back in some capacity. The keeper of time is a highly formidable foe; however, it would be almost too obvious if the Titan returns as the main villain here. It's clear she will play a part in Mortal Kombat 1, but she is more likely to be a deuteragonist than the big cheese here.
Similarly, Shang Tsung and General Shao (Shao Kahn) are present in the main roster of the game as well. Taking into account their past, these two are always up to no good, and either of them could be the main villain. While most fans may want to see a new antagonist rise up, it would certainly add a degree of symmetry to the series if the shapeshifting sorcerer were to be revealed as the big boss of Mortal Kombat 1, much like he was in the original 1992 video game.
Another interesting proposition is Quan Chi, who is a part of the Kombat Pack. This nefarious stooge plots and plans, proving himself to be one of the most untrustworthy characters in the series, so never write off the possibility of him being the chief troublemaker here.
RELATED: Mortal Kombat 1 Leak Reveals Shocking Details
Who it could be?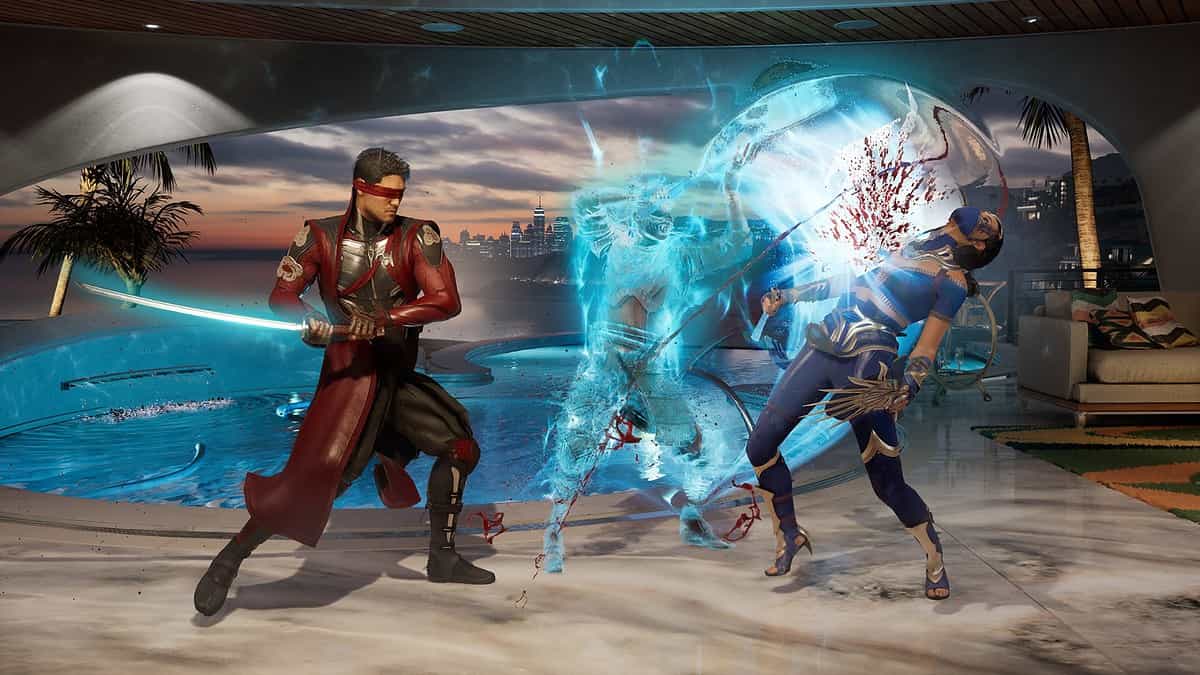 NetherRealm Studios stressed how Mortal Kombat 1 is a fresh start for the franchise. While there are familiar faces, their motives may not be what fans are accustomed to. As such, it's more than likely there will be an almighty twist in the identity of the main villain, and a former hero may break bad here. In the past, the series hasn't shied away from turning popular heroes into villains, such as what happened to Liu Kang before.
Considering Kang created this new world, the antagonist may be someone extremely close to him, such as Kitana or Kung Lao. By doing so, this makes the battle far more personal and is likely to cause the Fire God to question himself and his decisions. That being said, fans will just need to hang on for a little while longer to find out if any of their theories prove to be true in the end.
RELATED: Mortal Kombat 12 Is About To Change The Franchise Forever
Mortal Kombat 1 is set for release on September 14, 2023, on PlayStation 5, Nintendo Switch, Xbox Series X/S, and Microsoft Windows.