It's a question we get asked a lot: "Where can I buy a PS5 this Christmas?"
Often selling out in seconds, the PS5 is definitely one of the hardest-to-get items this holiday season — with Game, Takealot, Loot, Raru, BT Games and Makro still sold out.
If you're currently shopping for a PlayStation 5 console to put under the Christmas tree, and you've been striking out on stock from some of the bigger local retailers, there's some good news. It looks like there is some stock here and there if you look properly and beat the rush.
While there remains to be a shortage internationally, thankfully, South Africa has a few stores that have restocked on PS5s.
Koodoo, for example, currently has the digital version and the standard version in stock. They even offer a bundle deal (PS5 Digital Mega Bundle), which includes the digital version plus an extra controller and the PS5 DS charging station, for R11,799. There are also a few other bundle options which includes games like FIFA 22, Call of Duty Vanguard, Spider-Man: Miles Morales, Resident Evil: Village and Returnal available.
Incredible Connection also has limited stock of the digital version available for R9,999 (R915 per month through Mobicred).
For those who don't know, the digital version is exactly the same as the standard version. The only thing missing is the Blu-ray player — which means you won't be able to play physical games. But if you have a great internet solution, it makes total sense to download your games instead.
Game4u also has limited stock of the digital version as part of a digital bundle, which includes an additional controller, a PS5 3D Pulse headset and a DS charging station, for R14,599.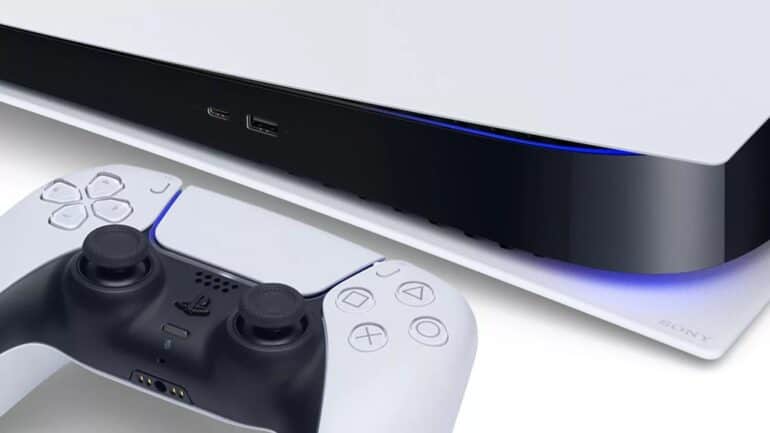 So, "where can I buy a PS5 this Christmas?
Well, it seems there are a few stores that have the consoles available. You'll probably need to rush out to grab these before they're gone though. In fact, we're surprised nobody has jumped on these yet.
The other good news is that a lot of the stores, like Raru and BT Games, mention that they are expecting more stock in December. Unfortunately, there's no exact date mentioned with that announcement. It could be before or after Christmas day.
Considering that most of the world is still fighting over PS5 consoles, South Africa has actually been lucky enough to get quite a few PlayStation 5s in stores. While Xbox probably remains the higher seller (mostly because there are more consoles available), gamers aren't short of options.
But for the sake of everyone, please don't buy from scalpers who charge a ludicrous markup. This only hurts the industry.
So, again, "where can I buy a PS5 this Christmas?" Go out and look for yourself. Search and you will find. I found the above links within 5 minutes. I'm sure you can do the same.