In the mid-2000s, you couldn't escape Adam Brody. As one of the stars of the teen drama The O.C. and the poster boy of awkward geekiness, he was everywhere. Considering his character Seth Cohen's affinity for all things comic book-related in The O.C., it was only a matter of time before Brody was selected to portray a superhero on screen. It didn't take too long as he was cast as Barry Allen/The Flash in George Miller's Justice League: Mortal.
Unfortunately, Adam Brody's Flash never made it to the big screen as the film was cancelled after the 2007-2008 Writers Guild of America strike. But how far along was the movie before being cancelled? Very.
The script was written, pre-production had started and Miller had cast Megan Gale as Wonder Woman, D.J. Cotrona as Superman, Armie Hammer as Batman, Santiago Cabrera as Aquaman, Hugh Keays-Byrne as Martian Manhunter, Common as Green Lantern and Adam Brody as the Flash. The actors had even screen-tested in costume and flown to Australia to prepare.

In an interview with Ain't It Cool in 2010, Hammer revealed just how far along they were. "We had a brain surgeon, a psychiatrist, a Joseph Campbell expert, and all of these people in every single table meeting we had for a month and a half and then all of the actors were also training as their characters, so the Flash, Adam Brody, was training as the Flash with rubber bands, so he'd be fast and twitchy," he said.
With the 2017 release of Zack Snyder's Joss Whedon's Justice League and the whole Release the Snyder Cut movement, many sites have revisited and unearthed information and photos of Justice League: Mortal. It's become something of a what-if scenario amongst the community, as many fans wonder if the film would have done the iconic superhero team—ahem—justice.
Brody himself spoke about the film in a discussion with The Hollywood Reporter. "The draft I read was very good. Game-changing? No. Just very solid and very fulfilling. It had the perfect tone, I thought. It captured exactly what you want out of this movie, and everyone was cast fantastically for their roles," he said.
He still harbours no regrets about it being cancelled, adding, "I still wouldn't say it hurt; it just made me realise, 'Oh, that Justice League movie actually would've been f***ing epic.' It didn't really even hurt much at the time, to be perfectly honest with you; I wasn't crushed. I very much took it in stride. I also got the part fairly smoothly. So, it didn't feel like I got this big lottery ticket. I waltzed into it, and I waltzed out of it."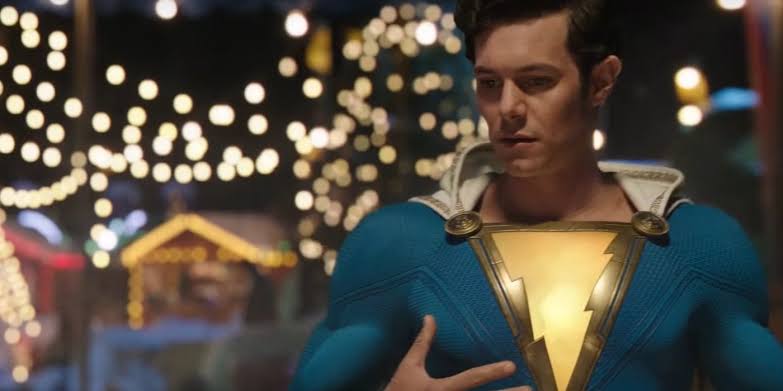 Eventually, Brody did make his way into DC films, portraying the adult version of Jack Dylan Grazer's Freddy Freeman in Shazam!, which also featured his Justice League: Mortal co-star Cotrona. Even so, there's a part of the fandom that wonders what his Flash might've been like.