It's a strange time to be alive. Just last month there were talks of Adam Sandler being up for an Oscar for his performance in Uncut Gems, a crime-thriller about a charismatic jeweller. The world stopped laughing when the actor pulled off one of the most remarkable performances of the year and found himself at the centre of praise and adoration from his peers. It seems Sandler might have started a new wave: comedians taking on roles in serious films. That's the only thing that could possibly explain why Sandler's regular co-star, Chris Rock, has decided to take on a role in Saw spin-off.
But Rock isn't just acting in Spiral. He also helped develop the story and serves as executive producer for the ninth film in the franchise.
The film's first trailer debuted yesterday and offered horror fans a small glimpse of what Rock has imagined for the torture porn series. It's dark, twisted, and gory, like every Saw film before it. Those who were hoping for a few laughs, will be sorely disappointed.
This is Chris Rock like we've never seen him before; cold, serious and bold.
"I've been a fan of Saw since the first film in 2004," Rock mentioned in a press release last year. "I am excited by the opportunity to take this to a really intense and twisted new place."
He plays a brash detective investigating the grisly murders of law enforcement officials, many of whom have met their demise in elaborate and graphic fashion, of course.
Samuel L. Jackson co-stars and offers up his usual unofficial tagline, "Do you want to play games, motherfucker?" While the two stars don't really share screentime in the first trailer, we imagine that somehow they'll have to work together to solve the case.
Spiral was originally set to release in October, but, after the studio saw the early footage, they bumped up the release date to May. That's a very good sign. While you might be laughing at the idea of Chris Rock helming a Saw film, it seems the studio believes in the project.
Last year the comedian suggested that there would be some humour present in Spiral, but promised that it won't Scary Movie-level jokes. Instead, the humour is meant to work alongside the bloody and gory horror film. "I love Saw, but I was like 'wow, it has almost no humour at all.' So, it seemed like a good place… good fertile ground… by the way, the new Saw, I've seen, like, a rough cut. It's still Saw… it's bloody, it's gory, but there's like a sprinkling of humour here and there. We're not revamping it, it's not Scary Movie, it's Saw."
Has Chris Rock done enough to convince us that he is able to take on serious roles? Time will tell. For now, sit back and enjoy the trailer for Spiral. I'll be the first to admit that I was pleasantly surprised.
What's so funny about Chris Rock's Saw spin-off? Nothing at all.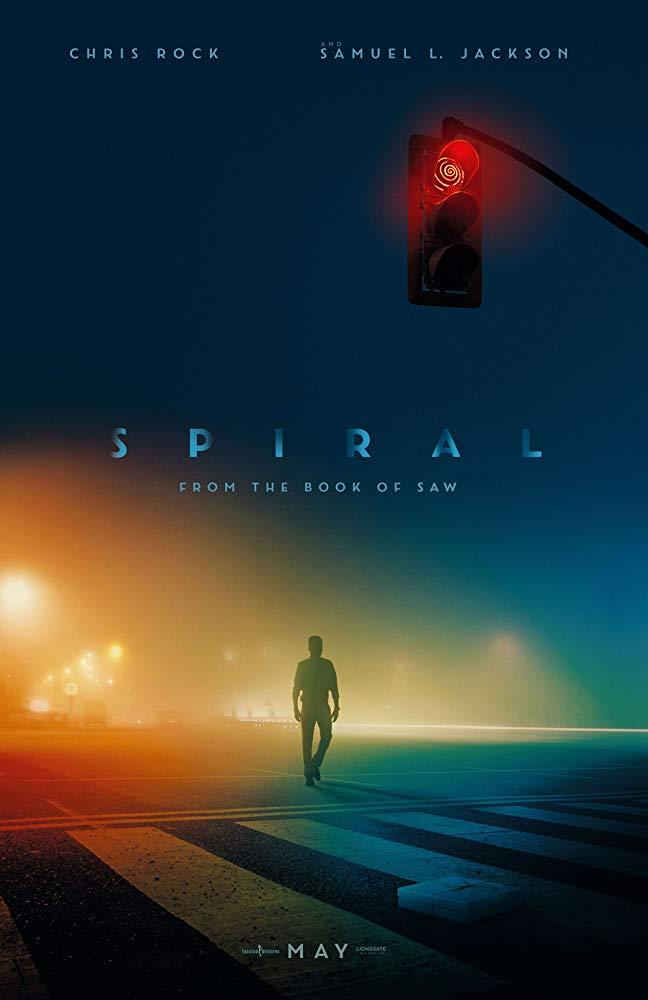 A sadistic mastermind unleashes a twisted form of justice in SPIRAL, the terrifying new chapter from the book of SAW. Working in the shadow of an esteemed police veteran (Samuel L. Jackson), brash Detective Ezekiel "Zeke" Banks (Chris Rock) and his rookie partner (Max Minghella) take charge of a grisly investigation into murders that are eerily reminiscent of the city's gruesome past. Unwittingly entrapped in a deepening mystery, Zeke finds himself at the centre of the killer's morbid game.
Spiral is due for release on 15 May. It also stars Marisol Nichols, Zoie Palmer, Dan Petronijevic, Nazneen Contractor, and Morgan David Jones.