The COVID-19 pandemic has played havoc with the releases of many blockbuster movies. Along with the endlessly delayed James Bond movie, the new Batman film has also suffered a couple of delays to its release too. The Batman was originally supposed to have been released in June 2021, but as it stands, it looks like we now won't get to see the Caped Crusader at our multiplexes until 4 March 2022.
This came after shooting was delayed for many months in 2020. Filming only resumed in September after stand-alone sets were created due to the travel limitations that blighted previous attempts to finish the movie.
So what can we expect from the next instalment of the Batman saga?
The main selling point of The Batman is the fact that it will feature a brand new actor playing the superhero. This time around we'll get to see the chiselled cheekbones of Robert Pattinson playing the comic book character. Pattinson has managed to shake off the trappings of his teen heart-throb past of the Twilight movies with some excellent performances in recent years.
From the bungling criminal character of Good Time to the seriously dark portrayal of a lighthouse keeper in The Lighthouse, Pattison should be able to do justice to the much revered Batman character.
It's yet to be revealed how Pattinson will portray Batman. We aren't expecting to see the daft comic book heroics of Adam West, nor the slightly silly gruff antics of Christian Bale. Hopefully, Pattinson will give us a fresh take on one of the comic book world's most misunderstood characters.
Beyond the lead role of The Batman, we can expect the director Matt Reeves also adding something new to the Batman franchise. Reeves has previously won acclaim for his directorial skills on movies like Cloverfield and Dawn of the Planet of the Apes. These films have shown that Reeves can deliver a CGI-heavy movie that still manages to pack an emotional punch.
Interestingly, The Batman is expected to be a stand-alone movie that won't be connected to any other movies in the franchise. Batman has been popping up in all manner of places recently, with console games like Arkham Knight and The Dark Knight slot game that can be played with several online casino bonus offers. It remains to be seen whether the next Batman movie will be as dark and visceral as the Joker movie, but it's hoped that we can gain a greater understanding of the man behind the mask.
Obviously, any Batman movie is about so much more than just the central character. So we can't wait to see how Zoe Kravitz handles the role of Catwoman. Michelle Pfeiffer pretty much nailed this part in the 1990s, but Kravitz has already had experience with the role in 2017's The Lego Batman Movie.
Plus it's going to be interesting to see how Paul Dano portrays The Riddler. Again this part was famously captured by Jim Carrey more than two decades ago, but Dano might have the right kind of creepiness to bring something new to the role. Dano is well-known as the troubled teen in Little Miss Sunshine, plus he was excellent in There Will Be Blood. All of which hints that The Riddler might be a little less zany this time around, but no less interesting.
Other key roles to look forward to include the Westworld star Jeffrey Wright as Commissioner Gordon, while John Turturro will be returning to the franchise as Carmine Falcone. We can also expect to see Colin Farrell playing The Penguin. This is a marked contrast to Danny Devito's squat and repulsive Penguin of 1992's Batman Returns, and it's going to be interesting to see how Farrell will play the part.
This being a Batman movie, there are plenty more rumours about who else will be in the film. So far we've seen reports that Matthew McConaughey will be Two-Face, while some people are insisting that Andy Serkis is going to be Alfred Pennyworth.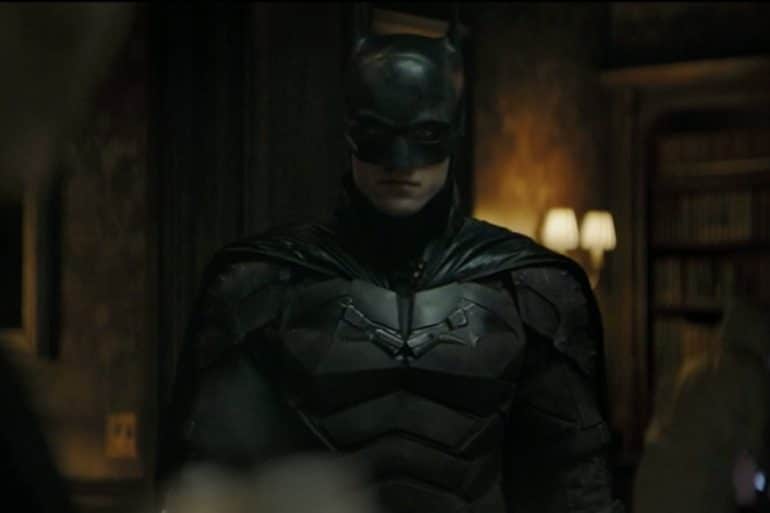 In terms of the actual plot of The Batman, everything has been kept under wraps so far. However, there have been a few teasers that suggest that the new movie could have more of a 'detective' feel. Not to worry as there will still be plenty of action as seen in these motorcycle chase scenes from a shoot in Chicago.
It's hard to believe that we're still going to have to wait well over a year to finally see The Batman. But going from previous instalments of this superhero franchise, we think that the wait will definitely be worth it.
https://www.youtube.com/watch?v=aKqASQSUIkM