The new football season is upon us, and with that comes the latest instalment of the world's most popular sports gaming franchise, FIFA 20. 
Many nights have been spent surrounded by friends endlessly playing game after game on the new release arguing about who's better, who scores better goals and how that was obviously an offside offence (I swear the game is being unfair to me). People also generally have a go-to team that says more about them as a person and their style than what their Facebook page does. We've put together a list of what your favourite team on FIFA says about you.
Real Madrid
Choosing Real Madrid as your go-to team shows that you only care about winning and you're going to go with the most effective but uninspired way to get there. Real Madrid is probably the easiest choice if you want the best players in every position and the team allows you to play whatever style that best suits you. You're probably not going to let go of the sprint button and you're also going to brag hard in your mates face when you beat him 2-1 after a last-minute goal.
Barcelona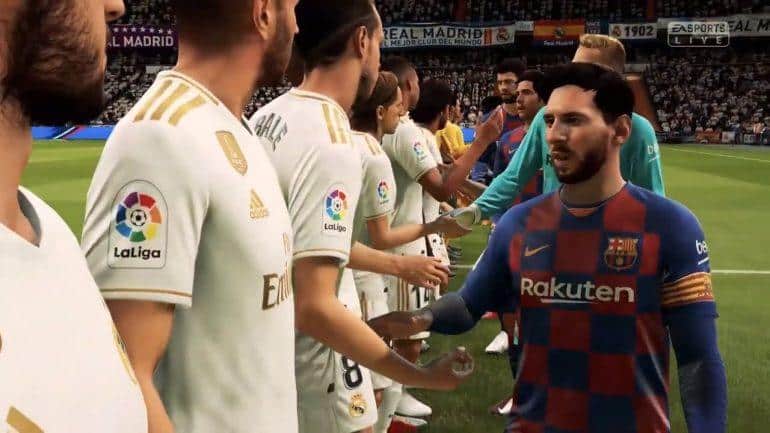 There are two types of people who pick Barcelona as their favourite team. Firstly, there's those who try to follow Barca's traditional possession-based style play and build the play up carefully and slowly. If you're this person, you're a major purist in everything you do in life and you enjoy FIFA as an expression of creativity. And then there are those who just pick the team because they know that Barcelona is good and that Messi is on the team. If this is you, you're not loyal and you'll go with another team who's better by the next instalment of the game, most probably Man City.
Arsenal/Liverpool/Man United
The only reason you pick any of these teams is because you openly support one of them, and you probably won't pick the other two. You're loyal even when your team's overall rating hasn't been great. However, you know the ins and outs of the team and who best to add to your starting line-up based on your style of play. You also play Manager mode with this team to make those signings that you KNOW your team needs in real life.
Bayern/Juventus
Playing as Bayern or Juventus shows that you're a bit more creative than the person choosing Real Madrid, but you want to win just as much as your friend does. You're serious about playing FIFA and football. Also, you want your friends to think you know your stuff. You're probably going to spend about 5-10 minutes setting up the tactics and formations before the game even starts. You'll likely demand a rematch if you lose.
PSG
Playing with the new moneybag kids on the block suggests that you're flashy and fashionable. PSG has a reputation for being the "drip-kings" (have you seen their kits and the Jordan x PSG sneakers?). Their footballers are just as flashy. You're going to be using the skill-stick. A lot.
Dortmund/Roma
You make very astute choices. You know that both teams are viewed as "weaker" teams compared to other more popular picks. Sure, they don't have many footballers near the 90 overall but you also know that they're filled with 80+ overall players in almost every position and could easily challenge the bigger names. This gives you an edge. If you lose, you have a perfect excuse in that the team isn't as good as your opponents but, if you win, you're seen as a smart and talented FIFA player who just completed a mammoth victory.
Napoli/AC Milan/Porto/Sevilla/Any Dutch team
Well, aren't you a football hipster?
Any international team
Unless the World Cup or the Euros are on, you have no excuse to pick an international team. If you do this, you probably don't play the game that often. Your friends will get upset because they're picking a club and now you all have to deal with the same footballer featuring in both teams. Your friends now hate you and are happy when you lose and you've ruined a good time. Good job, asshole.
FIFA 20 is set to release for the PlayStation 4, Xbox One, and Nintendo Switch on the 27th of September 2019.