The Justice League is one of the most recognisable pop-culture icons in the world. Whether they are depicted in their classic comic book appearances or the DC universe alternatives that we know today, fans will always be able to recognise them. But what if they were designed in a completely different style? What if H.R. Giger designed the Justice League?
RELATED: Casting the New Justice League for James Gunn's DCU
H.R. Giger is one of the most iconic artists of this era. Known as the forefather of biomechanical art, he spearheaded one of the biggest genres of art. Giger is one of the most well-known biomechanical artists and is responsible for creating the imagery of the most iconic creature in sci-fi history, the Xenomorph of the Aliens franchise. But what if he had had his hand in creating one of the most recognisable superhero groups of all time?
What better way to answer this question than using Midjourney, the artificial intelligence art tool everyone's go-to for answering such questions? With a few prompts, it is possible to see exactly what these characters would have looked like with the biomechanical genius behind their creation.
RELATED: 10 Nightmarish Facts About H R Giger, The Father of Xenomorphs
Wonder Woman, for starters, is a vision of beauty. Her beautiful face is complemented by all the mechanical artwork around her, and Midjourney depicts her in her authentic Amazonian armour. With now slate grey wings instead of golden (which makes sense as H.R. Giger mostly worked in shades of black, grey and white), she looks like a sculpture of beauty.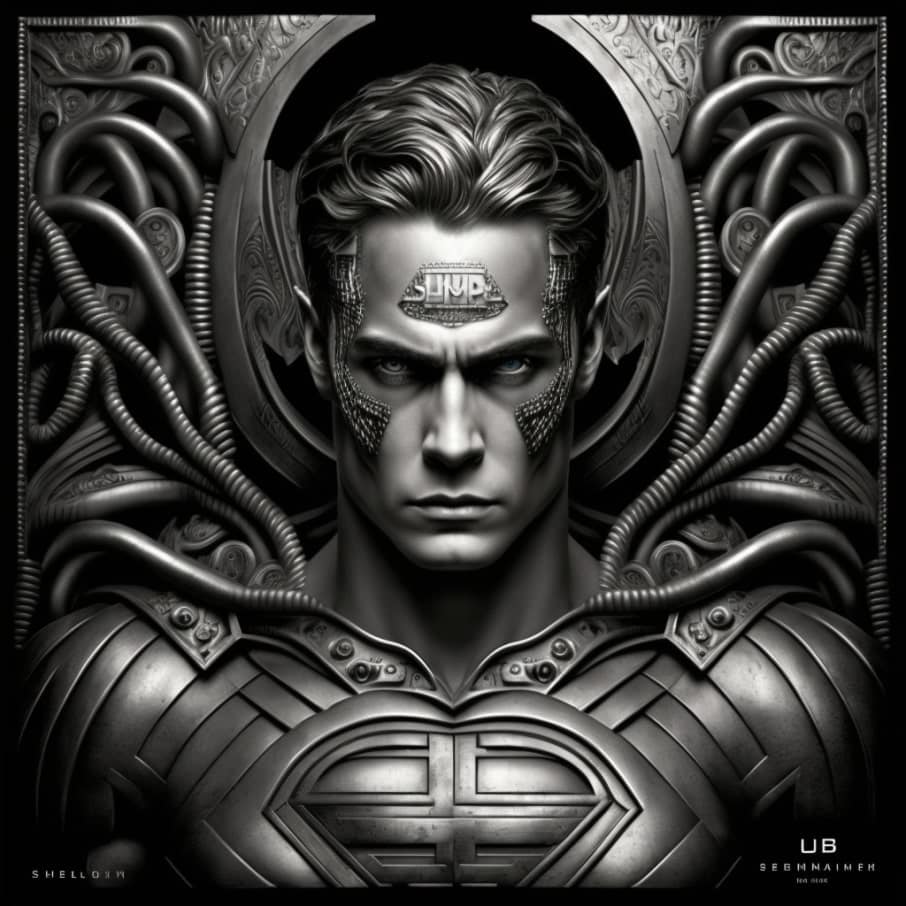 Aquaman has a look of pure determination in his eyes. The wires and cords of the mechanical artwork around him wrap and almost seem to writhe like tentacles of sea creatures, despite being a still image. His hair is almost perfectly coifed, the way that he would be depicted in most comic books, and he definitely fits into what you would think of H.R. Giger's portraiture.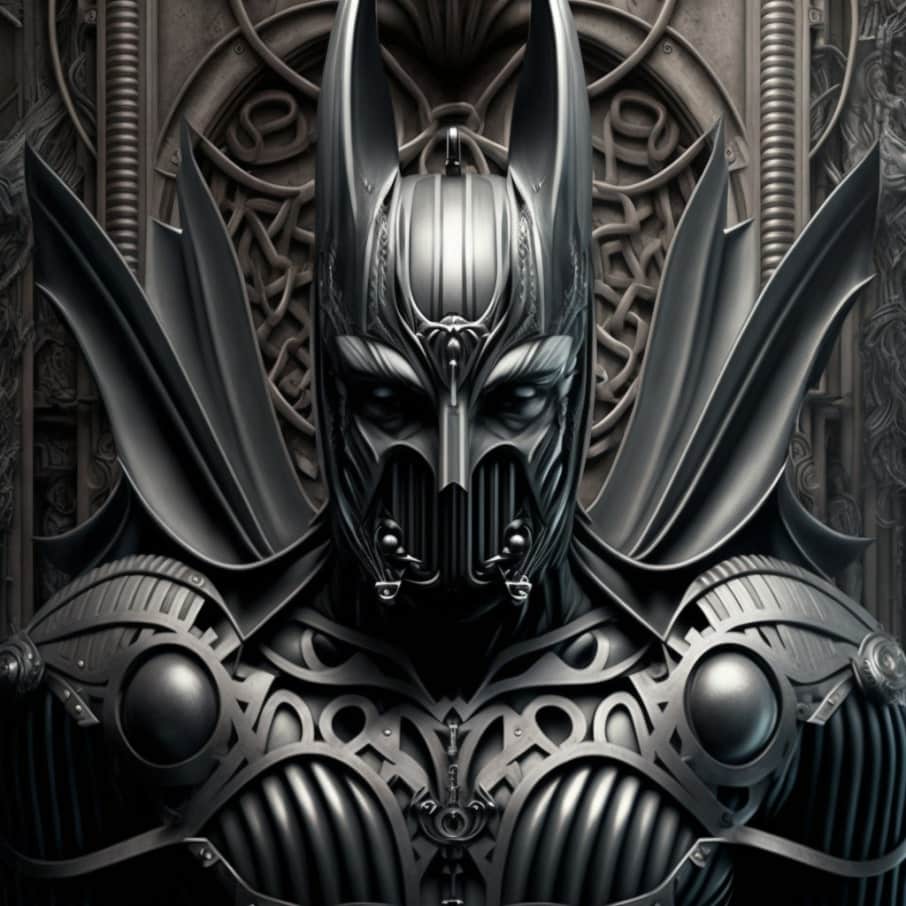 Batman is depicted in a way that we have never seen him before. His armour has ridges and loops, and his mask looks like something that is more steampunk than what he would typically wear. Altogether, he looks like something out of Star Wars, which, believe me, is a compliment. Fun fact, H.R. Giger was asked to design a Batmobile for Batman Forever, a design that was unfortunately never used. This Batman looks like the man behind the wheel of Giger's Batmobile, perfectly depicting the hero in his style.
RELATED: Ancient Aliens vs Predator Movie: Midjourney Has Created Beautiful Concept Art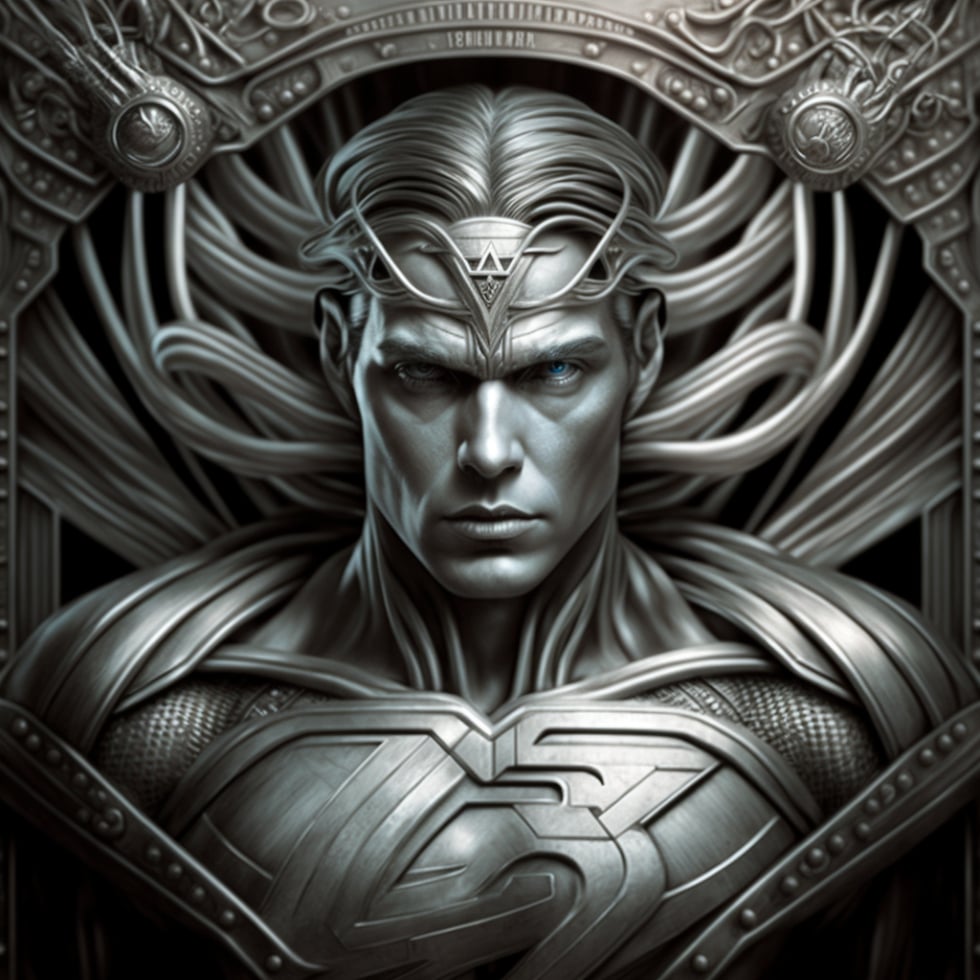 Superman is as handsome as always, although interestingly, the AI decided to give him a lot of hair instead of a cape. This depiction of him is fascinating. He is a much darker version of the last son of Krypton, something that DC has always played around with as a fun concept. Unmistakable as Metropolis' hero, Superman has a terrifying determination in his eyes.
Midjourney's H.R. Giger rendition of The Flash is less bio-mechanical than what you would think of a typical Giger piece. Still, the intricacy of his design is unmistakably Giger-inspired.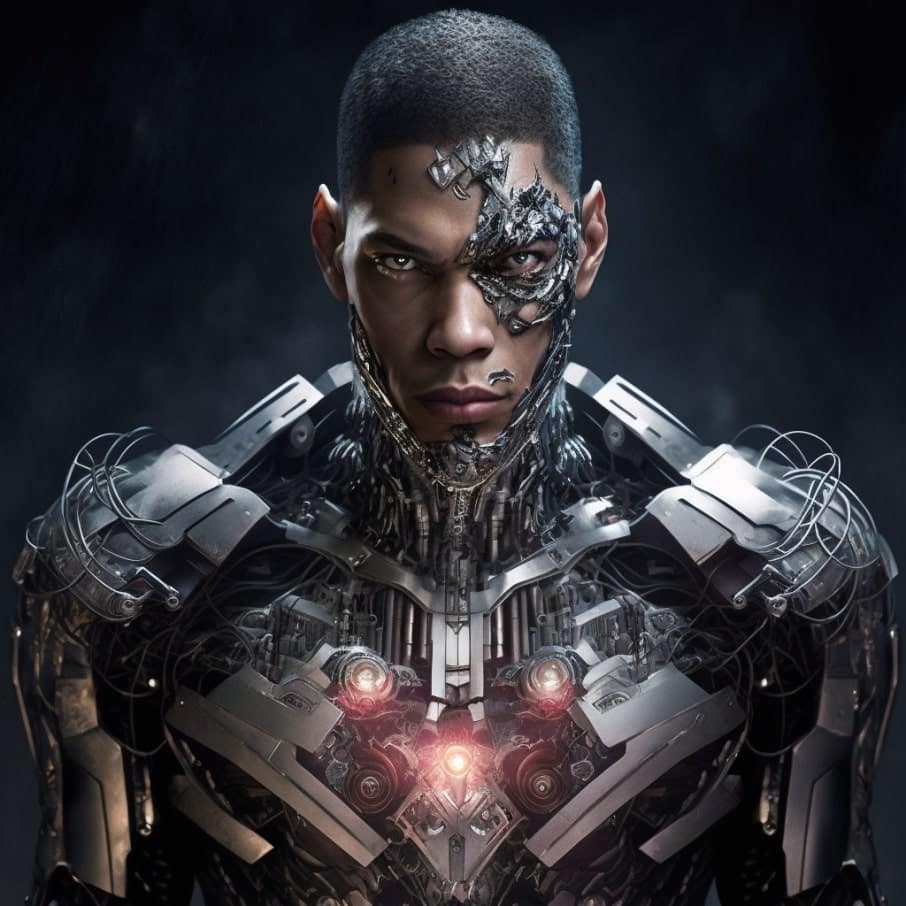 Of course, Midjourney would not have had to do much work to make Cyborg look Giger-inspired. The whole concept of the character is Giger-inspired. Flesh meets machine. The rendition, however, is one of the most incredible and intricate Cyborgs I have ever seen.
Giger's work is some of the most fantastic art out there, and the films and genres he has inspired continue to strike awe in viewers worldwide. I would love to sit and talk about his work all day, but seeing the Justice League in the art style of H.R. Giger has been a dream come true that I didn't even know I needed until now.
RELATED: Artist Uses Midjourney To Turn X-Men's Wolverine Into A Jedi
What are your thoughts on these H.R. Giger Justice League designs?