While messing around with Midjourney, Vito Motiv asked his 5-year-old for a prompt. The child didn't disappoint, wanting to see what Mario Kart characters would look like if they were in The Lego Movie. The A.I. gave us Mario Lego which looked more like Mario than the official Mario Lego. With The Super Mario Bros. Movie set to release this April, fans are excited about the many beloved characters the new film will introduce to a large audience on the big screen.
RELATED: A Terminator Movie Franchise Reboot With The Rock?
Beloved Characters Reimagined in The Lego Movie
Vito Motiv showed off the Lego versions of the beloved cast of characters. Mario, an interestingly shaped Bowser, Princess Peach, and an adorable-looking Toad were included. Of all the characters, Mario is the most accurate and the most frequent. There are several renditions of the character, though all show him with a cap, nose, and moustache that is more true to the look of the game character than what Lego has officially released. His karts look similar to what he drives in-game, and his outfit changes from his usual iconic red to a more dominant blue racer's outfit to a yellow look.
The A.I. Rendition of Toad looks adorable and looks to be all eyes while still being barely able to see over the front of his kart. Toad looks more like a Mushroom item than Toad, but the character still looks great.
Princess Peach looks great, though her kart appears more chariot-like than kart-like, and she's not wearing her crown. Her design is definitely the simplest of all the characters.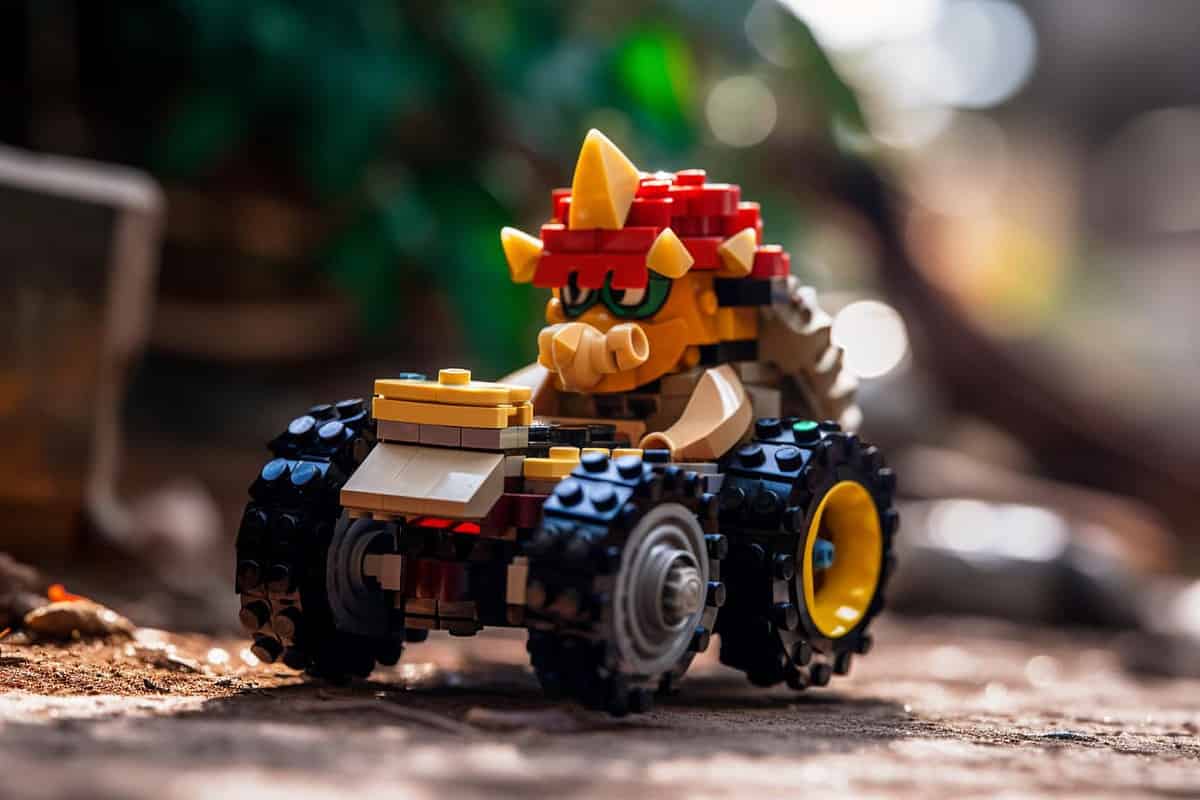 Bowser's Lego Movie redesign looks interesting. He's larger than all the other characters, as he should be, and has a protruding snout, a shell, red hair, and horns (though he does have a few more than actual Bowser does. His kart has also been better designed for a character of his size.
RELATED: What If Nintendo's Metroid Was Turned Into A Live-Action Movie?
Characters the A.I. Didn't Quite Get Right
While most of the images are accurate to the characters, one or two pictures of Toad look nothing like the character. But, of course, all Mario fans will know that Toad is the sentient mushroom-like character who occasionally accompanies Mario on many adventures.
The Midjourney A.I. took "toad" and gave Vito Motiv two images of a Lego-like frog, or rather toad, racing in a Lego go-kart. While the images are adorable, they're not really the Toad Mario fans are used to. However, their karts kept the theme of matching the primary colour of their driver, so that was at least a fun detail.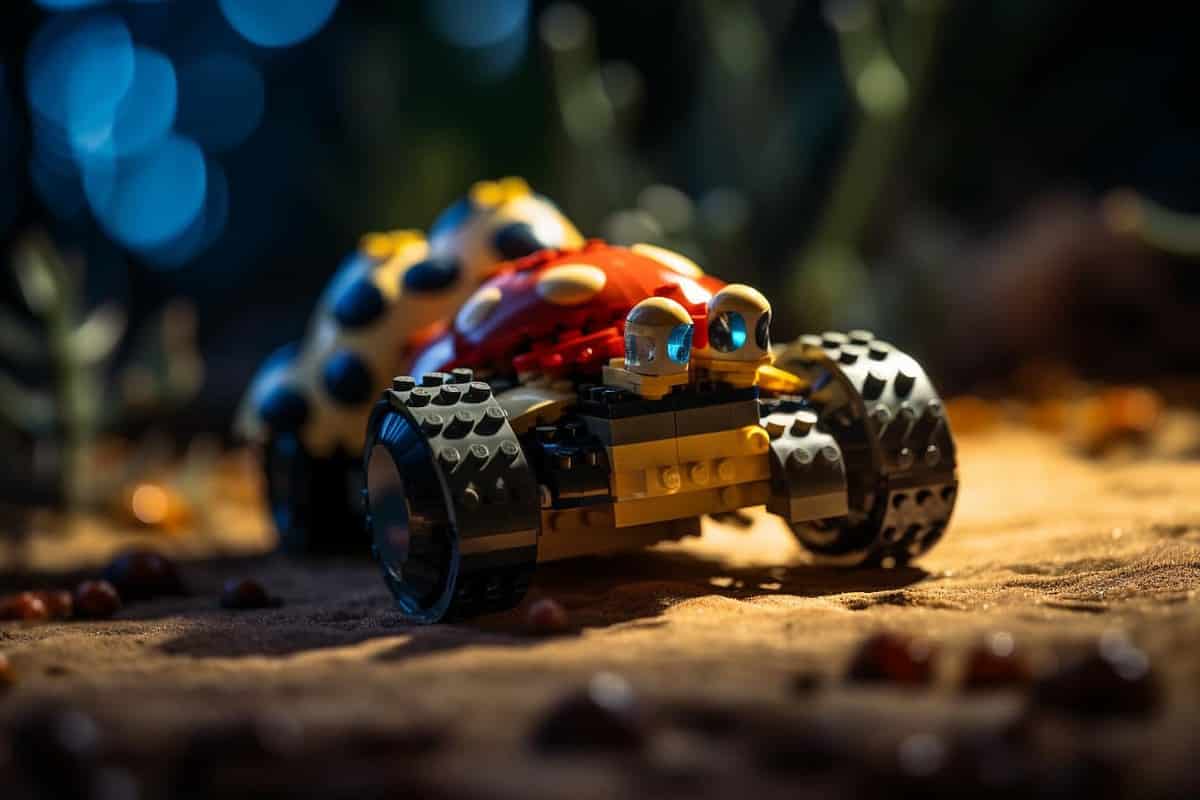 Another attempt to make a Lego version of Toad and his kart resulted in a kart that looked very crab-like. The kart had a mushroom cap and a pair of headlights that were more eye-looking than light-looking.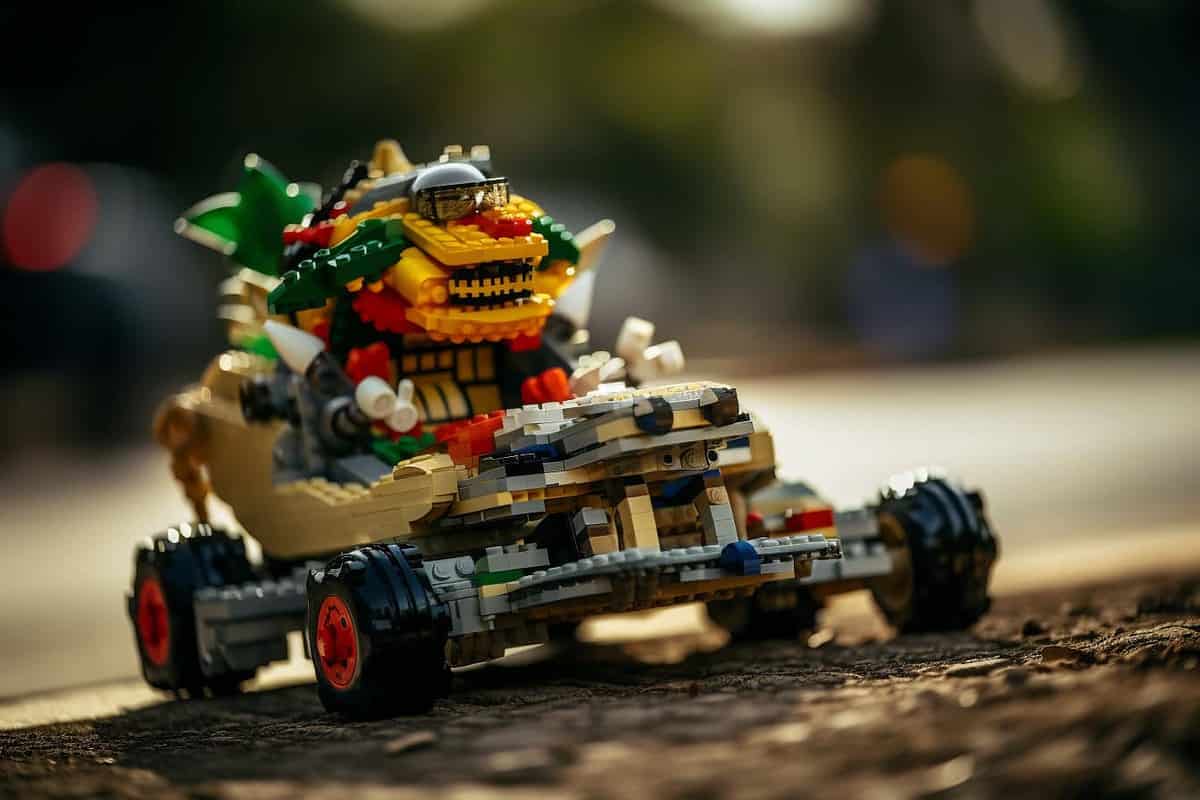 Finally, there is a hulking monster of a kart that doesn't look like anything out of Mario Kart and appears to be a kart on top of a kart. The design would definitely survive a Blue Shell better than the other karts, but, unfortunately, it isn't accurate to the game.
RELATED: What A Live-Action Final Fantasy VII Movie Could Be
TL;DR
Vito Motiv had A.I. redesign Mario Kart characters for The Lego Movie.
Most of the characters looked accurate to their game design, especially Mario.
There were a few characters that the A.I. had trouble redesigning, especially Toad.
What do you think of The Lego Movie version of Mario Kart?