The Witcher is one of the best selling shows on Netflix, viewed by over 76 million viewers within its first month of release. The series was among the most viewed in the U.S. market, where The Witcher was ranked second among series. Now, we are expecting season two of the show, which is going to be released on December 17th.
For those that do not know, witchers are gifted or cursed with the ability to see and fight monsters that most other men cannot. The only way for them to survive is through training in special schools, where they develop fighting skills. Witchers make use of medical elixirs and possess magic. While fighting even more powerful beings, they gain information about their target and complete their missions.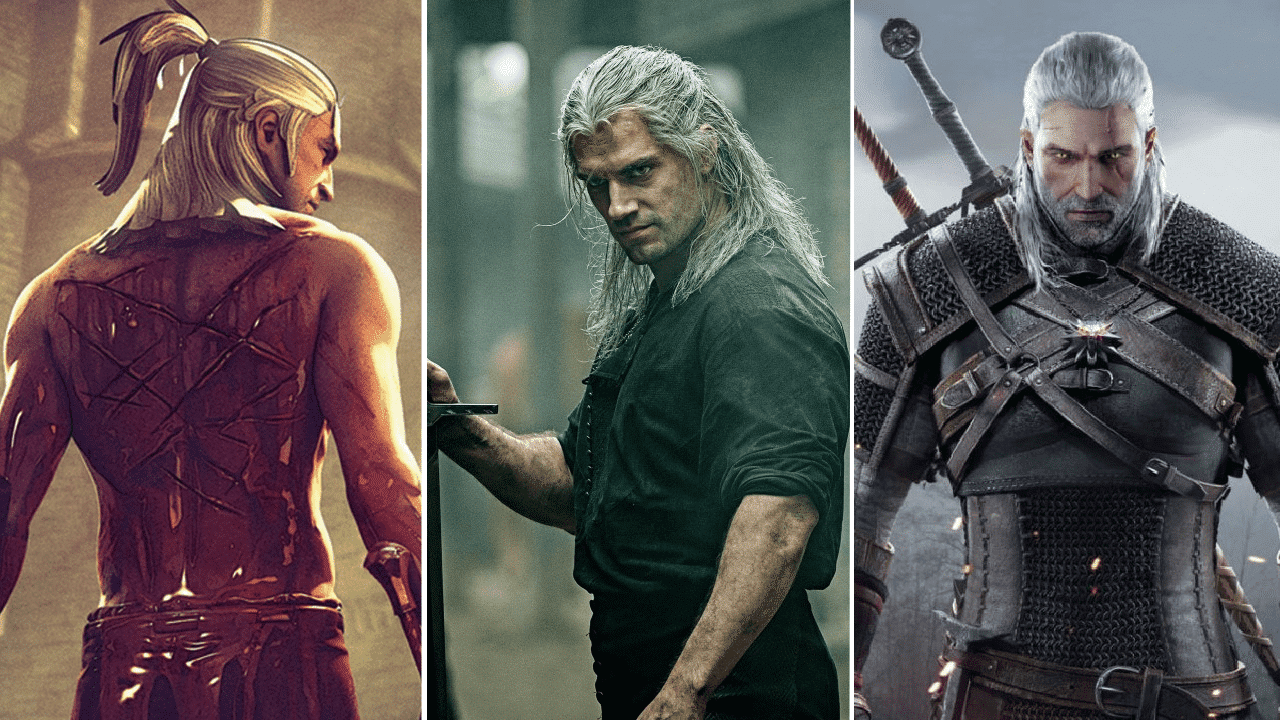 From the books to game
The Witcher 3: Wild Hunt  is an action-playing video game sold in 2020 in 30 million copies. As you may guess, the game is based on books written by Polish writer, Andrzej Sapkowski, who actually accused the game studio of copyright infringement.
The player takes the role of Geralt, a monster hunter known as a witcher, who sets out on a long journey through many lands to defeat powerful monsters and other dangers lurking in the world.
To achieve this, he must gather information about his target by talking to people, reading, and exploring the universe in detail. Geralt carries a magical medallion called the Witcher that enables him to see things he would not see with his bare eyes. Like footprints or distant objects.
Players can also learn new skills or increase existing ones using the character-building system.
More games with Witchers?
After the tremendous success of Sapkowski's novels, series of games and now Netflix's show, can we expect more games featuring Geralt or other witchers? Well, it would not be a surprise if one day a 'The Witcher' slot machine goes public. That was a case of a branded NetEnt slot called Vikings, based on Netflix's show. If you are a fan of Gwent and the Witcher, you are not only playing the game for fun; you've got to learn something that relates to the reality of life. Thanks to the internet, you can play games at online casinos in Canada and have fun with your fellow gamers.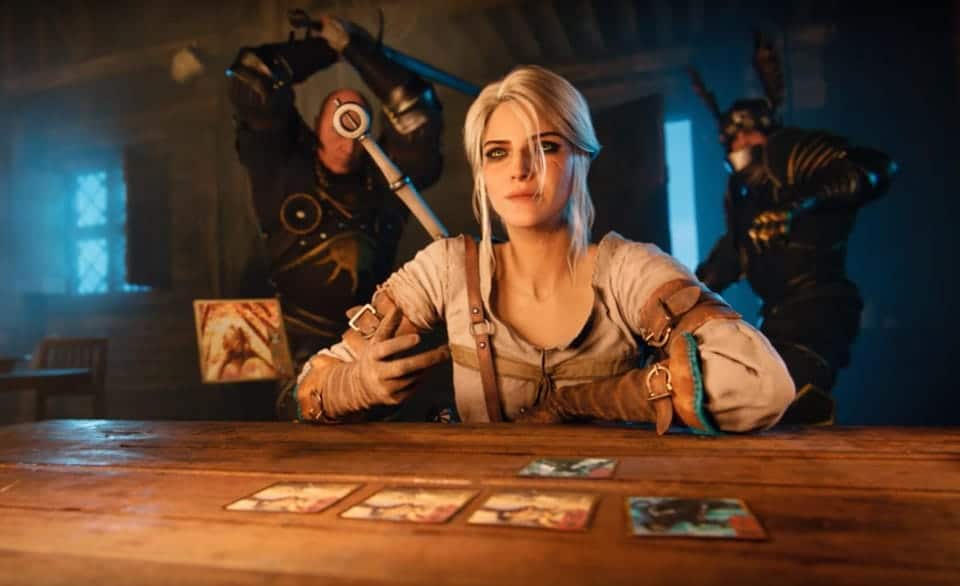 What about famous Gwent?
Gwent is a card game played by characters of Sapkowski's novel in dark taverns full of travellers and shady-looking individuals. It has its own rules very well described by the author of the books. It's an unreplaceable element of the Witcher's universe and has been incorporated in the CDProject RED's game.
Gwent's card game success can be attributed to the fact that it has unique features not availed by other card games, like bluffing mechanics where you can trick your opponent into thinking that you have more powerful cards than you have. Gwent can also be played as a standalone. Do you want to know more about this fascinating game and it's relation with the books and games?  Here is what we can learn from Gwent about The Witcher universe and 3 lessons you shall never forget!
# 1. Don't Be Quick To Make A Judgment
When playing Gwent, your opponent may trick you into believing you are about to win while in reality, they are just playing with your mind; when your opponent plays disloyal cards, you are likely to think they are giving in. Don't be quick to celebrate because they can overturn you and win the round with a single card. You can as well play buff and win.
And just like in the witcher 3 the drowners may look so simple and ordinary, but they are the most challenging enemies you will have to encounter. This calls for due diligence in all your undertaking because looks can be deceiving, and it requires one to be patient and smart before dealing with different challenges that come your way.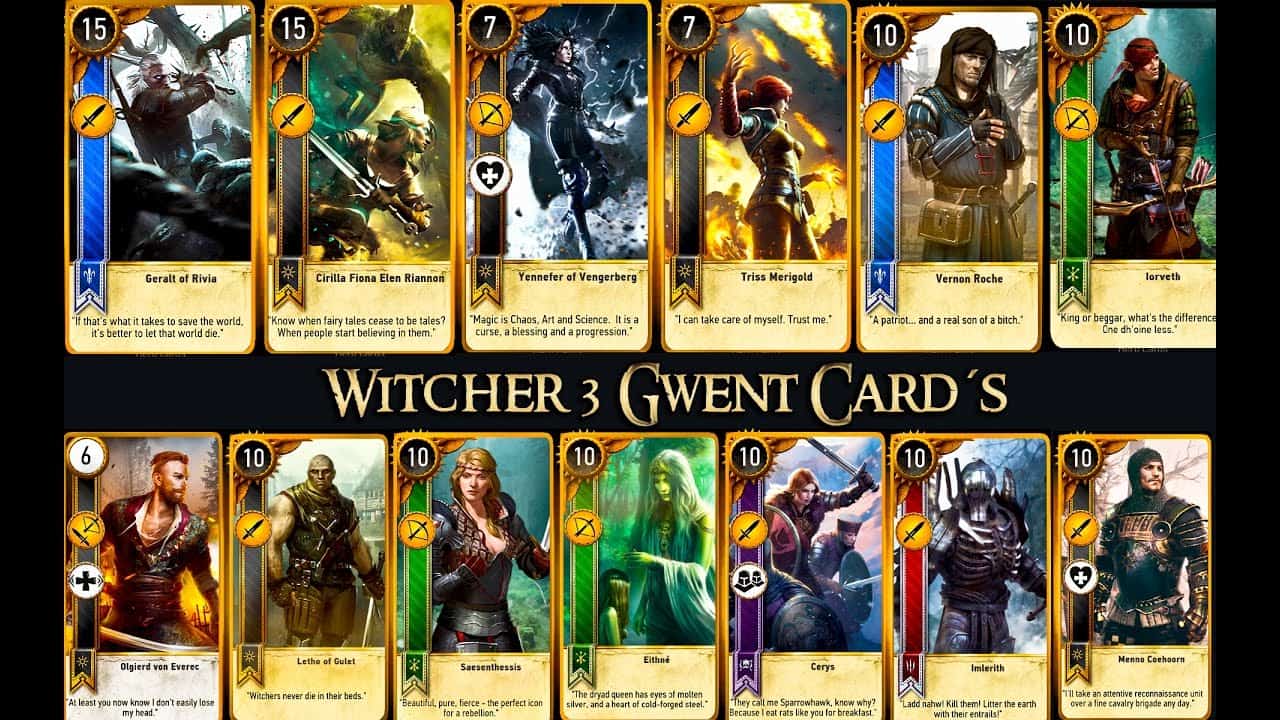 #2. The Beginning Should Not Determine Your End
To claim your win in this card game, you need to win at least in two rounds, and playing all your powerful cards in the first round will mean you are giving your opponent an easy way in the coming rounds. You also don't want to play all your cards, not unless it's the third round. For example, while playing Northern realms, you get to win several melee units on your end may seem like an automatic win, but your opponent can easily make you lose by pulling their biting frost card. In Gwent, you cannot be declared the winner yet by winning the first round.
The Witcher 3 brings out the Grey sides of life. At times, what we do in life can be contrary to the opposite. Sometimes, what you do thinking they are good and done with the right intention can be bad and vice versa. The grey is a combination of dark and light. The choices you make in this game do not guarantee the intended outcomes.
And likewise, in life, things can be deceiving. Never place yourself in your comfort zone. A move can just be changed in a twinkle of an eye. The essence is to keep working hard and smarter even if you feel you are already there. In fact the most successful people in the world have never stopped doing the best in their fields.
#3 Learn To Accept The Challenges As They Make Life Interesting In The Long Run
Imagine if life was just a walk in the park if everything was easy to get and spend. I doubt it would be enjoyable. Like in Gwent, some cards like Epidemic or weather effects can affect both sides of the board equally, so while it can be a good opportunity for you to overthrow your opponent, you also have to be on the lookout on your sideboard.
And like in Witcher 3, Gerald, the main witcher, has to go through several challenges running around the universe, getting hungry, being injured, and the anxiety of losing Ciri. As a game player, the challenges you go through before getting Gerald out are fighting the monsters, failing, and trying again before you get Gerald to overcome the obstacles. The challenges make the game enjoyable.
The life lesson here is that as much as challenges pose difficulties in our ways in life, they are fun in disguise. They make life exciting and success an effort worth celebrating!