Online games have been with us for decades. In the past, we would enjoy playing games such as Tetris or going to the arcade to play our favourite games.
However, that has changed as now; you only need a smartphone to enjoy playing the many online games available. With smartphones becoming more affordable each day, most people can afford to buy them and play online games. Even children are spending their free time playing online games.
While some of these games seem plain and straightforward, some have managed to become a sensation overnight. Some of them include: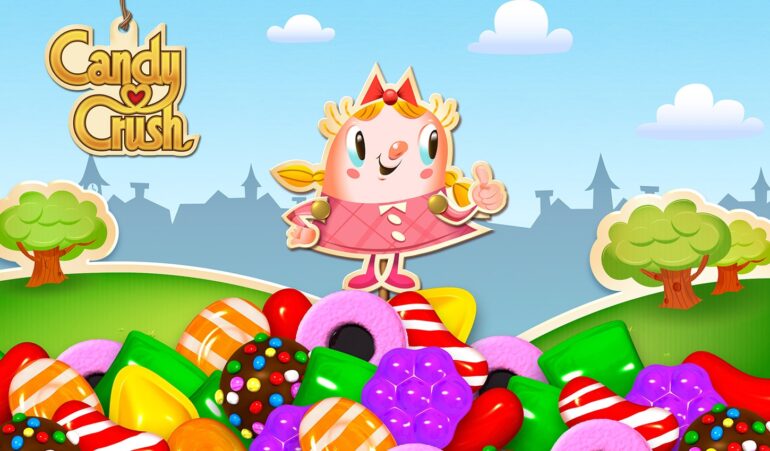 Candy Crush
If someone told you they were glued to their screen playing a game of matching candies, you would not pay much attention. However, Candy Crush is currently played by over 90 million people worldwide every day. Its developers collect an estimated $800,000 daily from players buying boosters and new lives.
This game that started as a simple online game has become a sensation, with half a billion people downloading and playing it. So, why did it become such a huge sensation?
The strategy of matching three or more candies and the sense of accomplishment we get feels like mini rewards to our brains, which release dopamine. Within no time, you get addicted to matching those colourful candies. As the levels get more challenging, players cannot wait to conquer them and experience that feeling of accomplishment.
Angry Birds
The Angry Birds game was so popular that a movie was made out of it. What made more people addicted to the game was its simplicity, especially in the downloading process. It was easy to understand the gameplay, which kept many players coming back.
The thought of smashing those pigs is immensely satisfying for any player. Within no time, people were hooked to playing the game on end without stopping.
How Online Slots Became the biggest Sensation
When slots were introduced in the online space, nobody expected them to become today's sensation. Most if not all online casinos offer slots as they are one of the most played online games today. So, what has made them quite the sensation they are today?
Variety
One thing that slot players love is the wide variety available online. As technology continues to evolve, you can now find online slots in virtually any theme. Think of your favourite movie or TV show, and I bet you can find a slot it has inspired.  Ranging from mythical legends to popular television series and moves, there is an online slot for everyone.
Affordability
Since slots take longer to pay players big wins, depending on the software developer's volatility, coin sizes range from 0.01 to over 100, making slot games affordable than most casino games. Slots are designed with the players' bankroll in mind, and they pay players according to their wagers. Players can determine how often a specific game pays out by looking at the RTP.
Progressive Jackpot Payouts
Another thing that made online slots a sensation is the progressive jackpot payouts. These games are one of the most popular slot games worldwide as they come with high payouts that could be life-transforming amounts, running into millions.
Although progressive jackpots are high volatility games and require patience, they can turn you into a  millionaire overnight, making them worth the wait.
Mobile Slot Gaming
Today, most people own smartphones. Slot developers decided to tap into that market, and it was the best decision they could ever make as mobile slot gaming has now become a sensation.
You can access mobile slot games from any device, including tablets, smartphones, and smart devices.  Since most internet users use their mobile phones, it is also true that numerous players prefer playing online slots on their mobile devices.
Mobile slots gaming has introduced convenience and anonymity that no one could have expected in the past. Ow, you can enjoy spinning the reels in the comfort of your home.
You can also withdraw your winnings from your mobile devices as most casinos offer payment methods compatible with mobile devices.
Free Online Slots
Unlike the land-based slots, online slots allow you to play slots for free without first signing up for an account on the platform. This is not possible anywhere else, unless when using your mobile device. The internet has changed how people enjoy online gambling, predominantly playing slots. Most online casinos offer players demo games to play as they decide whether they should invest their money to continue playing. It is a tactic that always works as online slots are fun to play, and people sign up later.
Availability
Another reason why online slots are prevalent is their availability. There few or no online casinos that don't offer slots. Due to their popularity, you can play online slots virtually on any online casino, and with a wide variety to choose from, there is never a shortage.
Conclusion
With all these features, it is easy to see why online slots have become a massive sensation among online bettors. The best thing is that no casino allows underaged people to gamble. Also, some countries don't allow betting within their boundaries. However, people in such countries can still enjoy playing their favourite slot games at offshore sites.