Bitcoin boasts the most prominent cryptocurrency market cap. Find out the main qualities that make Bitcoin valuable. 
Bitcoin is undoubtedly a highly volatile asset, with sharp and substantial price swings. It has historically undergone significant growth and declines, impacting uncertainties among investors. However, Bitcoin has also demonstrated a unique ability to quickly rebound even from the worst declines, setting new all-time highs. 
Currently, Bitcoin is a precious cryptocurrency with the most significant influence on the entire crypto market. It has also outperformed several assets, including precious metals, to become an independent asset class, attracting substantial daily trading volumes on stock markets and crypto exchanges worldwide. So, what makes Bitcoin valuable? The following article explores the main qualities that enable Bitcoin to remain valuable. 
Supply and Demand Economics 
Supply and demand primarily determine a commodity's price or value in every free-market economy. The same applies to Bitcoin because it is a tradeable asset. In the traditional systems, the governments are the sole custodians of money, regulating supply through their central banks. However, decentralization makes Bitcoin work differently. 
Bitcoin's supply can't surpass the 21 million tokens mark, and miners have already minted about 19 million tokens. The minting of new coins occurs at a standard rate, as determined by the Bitcoin protocol. Bitcoin's decentralized network and limited market cap eliminate the chances of any single entity or individual influencing its supply. 
Bitcoin's supply also undergoes halving, reducing the reward issued to miners by half every four years. The restricted supply and halving process means Bitcoin will increasingly become scarcer. Meanwhile, its mass adoption is growing steadily worldwide, driving the market demand. 
The declining Bitcoin supply and increasing demand contribute to a critical strength that enables it to attract and retain a higher purchasing power. Many investors are confident in Bitcoin's potential for higher future returns.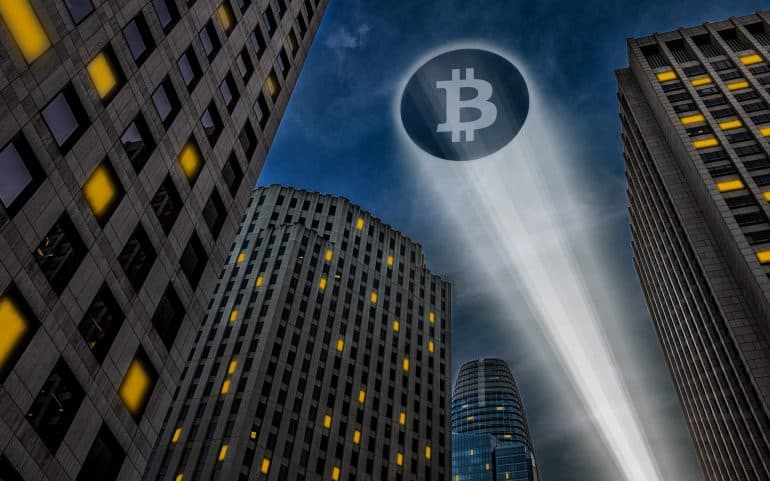 Increasing Mass Adoption 
Bitcoin is still in its infancy, but its adoption has skyrocketed. Some institutional investors initially criticized it as a highly volatile instrument that cannot serve as a viable means of exchange and a store of value. However, the sentiments have today changed, with institutional investors increasingly adopting and supporting the usage of Bitcoin. 
Several governments, multi-national corporations, businesses, and individuals hold significant Bitcoin reserves. While some use it as a means of payment for goods and services, others also use it as a store of value to diversify and safeguard wealth from inflation. Bitcoin's underlying blockchain has proven to be a transformative technology with robust applications. 
Bitcoin has inspired an entire global industry, worth more than $3 trillion. It has inspired several money-making opportunities for institutional investors and individuals worldwide. The nftsystem.app is one of the platforms where anyone can buy, sell and hold Bitcoin and other cryptocurrencies for profits. 
Bitcoin's growing mass adoption indicates the general public's confidence and trust in using it as a means of payment and an investment asset. That creates a positive perception among investors, driving Bitcoin's prices higher. 
A Decentralized Currency and Asset 
Traditional assets and fiat currencies usually gain and lose value based on political and institutional influences. However, Bitcoin is not subject to such risks because no one regulates it. Instead, it runs on a consensus mechanism that gives all users collective control over the network. Bitcoin is recognized and accepted worldwide, allowing users to transfer and transact it with maximum autonomy. The decentralized Bitcoin network enables its users to manage their wealth with more freedom and fewer risks. 
Overall, Bitcoin has several unique qualities that allow it to attract and retain a higher value over time. However, Bitcoin's key strengths lie in its diminishing supply and growing demand, rapid mass adoption, and decentralized network.