Having been teased in the credits of the first Mortal Kombat movie in 2021, the sequel is getting closer and closer to being a reality, with more and more rumours flying around about who will be included in the next film based on the hit fighting game series. There have been a lot of suggestions for who should take on the role of Hollywood action star turned fighter Johnny Cage, but those rumours might finally be put to rest. There have been reports that Karl Urban is in talks to become the live-action Johnny Cage in Mortal Kombat 2, and here is why it would be the perfect casting.
RELATED: The Mortal Kombat 2 Casting We Didn't Know We Needed
Karl Urban Is In Final Talks To Be Johnny Cage For The MK2 Movie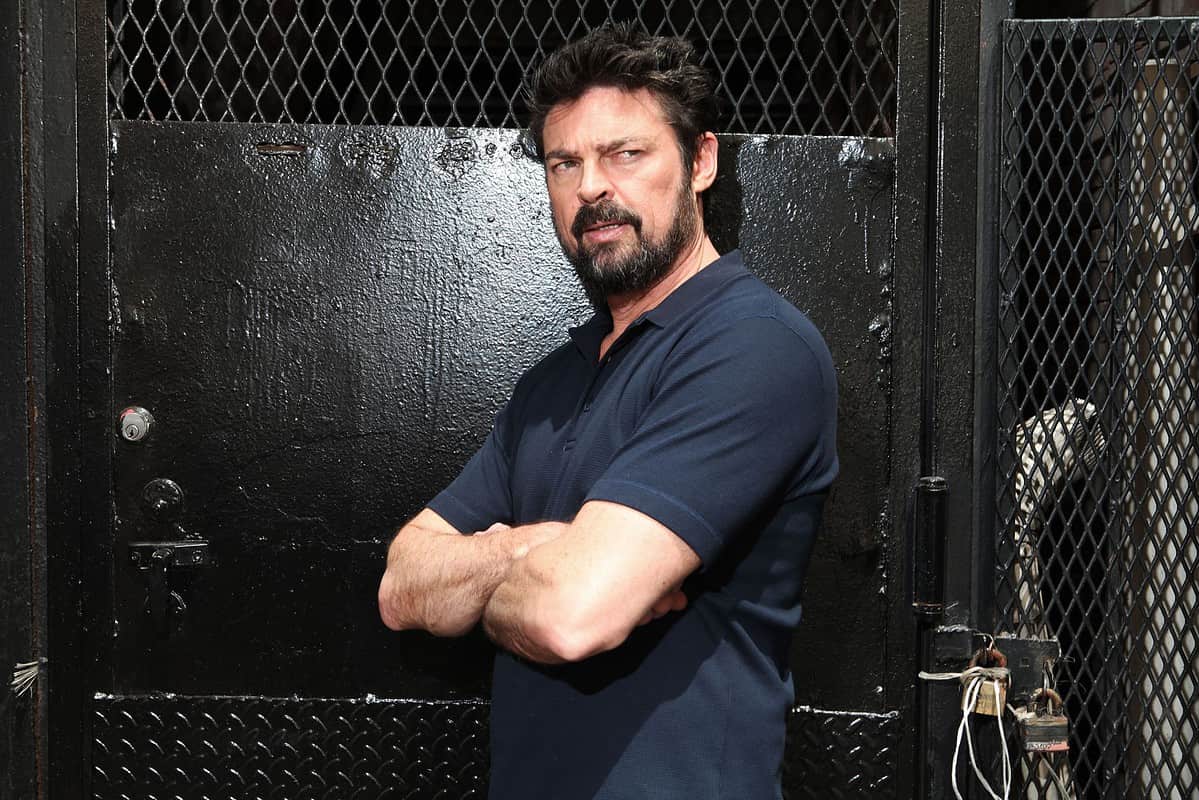 The Wrap recently reported that Karl Urban, The Boys star, is in final talks with New Line about starring as the infamous Johnny Cage in the next Mortal Kombat movie. The role was teased in the end credits of the 2021 movie by New Line, so we knew they needed to find the perfect star for the position, and they might have finally found him.
The news was further confirmed by one of the film producers, Todd Garner, on Twitter when he retweeted the article written by The Wrap. The world is still waiting for final confirmation, but the chances of Urban playing the role are pretty good.
There is a lot of speculation on the magnitude of the role that Johnny Cage will have in the movie. Still, considering they are eyeing such a great talent in the industry for it, I doubt they would have him in for a simple cameo. Instead, he will likely have enough screen time and a good story. Who knows? Maybe we will finally get to see his in-game romance with Sonya Blade (played by Jessica MacNamee in the 2021 movie) brought to life on the big screen. What this could mean for the franchise is huge, because as you might know, the product of this romantic endeavor is the beloved Cassie Cage. Daughter of the two fighters and commander of the Special Forces, the introduction of a Johnny Cage that is slightly older (Karl Urban has just reached his 50s) could mean that we get to see Cassie already as an adult joining the roster of fighters in the film. While everyone loves a good two-for-one, the possibilities that this opens up story wise are endless, because any interaction between Sonya, Johnny and Cassie would be interesting all on its own.
RELATED: Mortal Kombat 12 Finally Been Confirmed With New Video
Karl Urban is Perfect For The Role of Johnny Cage
We all know that Karl Urban has recently shown the world what he is made of with his role in The Boys. Still, he has an extensive career in cinema, showing he has various acting skills to take on multiple roles. From his very famous role in Dredd (2012) to Thor: Ragnarok (2017), to his role as a protagonist in Doom (2005) and an antagonist in The Chronicles of Riddick (2004) and Riddick (2013), he clearly has an array of talent in different roles. In addition, he recently stepped into the world of comedy voice acting, being the voice of Jacob Holland in The Sea Beast (2022), proving that he has the skill and talent to work with any role he signs on for.
Johnny Cage is a role where he would shine in this regard again, bringing to life one of the arguably more ridiculous characters of the Mortal Kombat world. Johnny, a Hollywood action star that somehow got himself roped into one of the deadliest fighting tournaments ever, can often be seen being the pompous stereotype of a Hollywood actor whose head is too big for his shoulders, wearing flashy clothes with even more dazzling hairstyles, and constantly referencing his Hollywood career. Karl Urban's tact and acting skills would be a perfect way to bring this character to life while also bringing some much-needed heart to the character, possibly showing us a deeper side of Johnny Cage that we have never seen before.
With Simon McQuoid returning to direct the second film and Jeremy Slater (Moon Knight and The Umbrella Academy) behind the screenplay for the sequel, we can safely assume that we are in for an action treat. I don't know about you, but I hope to see Karl Urban in the ring as Johnny Cage for this one.
RELATED: Mortal Kombat 12 Is About To Change The Franchise Forever
TL;DR
Mortal Kombat 2 is getting closer to release each passing day, and we see more rumours about who will participate.
Karl Urban is reportedly in talks with New Line about standing in for the role of Johnny Cage.
With his long list of acting achievements, Karl Urban is the perfect choice to bring Johnny Cage to life on the big screen with humour and a bit more heart than we might be used to.
Do you think Karl Urban is perfect for the role of Johnny Cage in Mortal Kombat 2?