James Gunn is hard at work planning his DC reboot, but what exactly can we expect from the future of the DCU? Here are all the clues and details hinted at during the many news reports, descriptions, and tweets.
RELATED: 10 Amazing DC Superhero Teams That Should Be In The DCU
A lot has occurred in the last few months for Warner Bros and DC Studios. Internal changes at the studio have led to dramatic decisions regarding management, and casting. One such event is the recruitment of James Gunn and Peter Safran as the co-heads of DC Studios. Gunn is most known for his work on Guardians of the Galaxy (2014) and The Suicide Squad (2021), whereas Safran is known for his work on films such as The Conjuring trilogy (2013 – 2021), the Anabelle trilogy (2014 – 2019), and Aquaman (2018). The decision to recruit the two filmmakers into these positions led to them gaining complete creative freedom to bring their vision for a new DC slate to life. Of course, their first order of business was to remove Henry Cavill from his role as Superman in the DCEU.
James Gunn further announced plans to reboot the DC film universe, starting with a new Superman film in which the story focuses on the caped hero in his days as a reporter in Metropolis. This would mean that a younger actor would be required for the role. As can be imagined, this was met with harsh backlash from DC fans who felt it would ruin the DCEU. They argued that there was an already established timeline and that Gunn and Safran needed more time to start over again. But what is done is done, and all fans can do now is speculate on what this new DCEU will look like under Gunn and Safran. And although Gunn has not revealed much in the way of characters that will be introduced or casting choices for the current confirmed films, it has not stopped fans from filling in the blanks. And what would the new DCU slate look like if it were up to fans?
With James Gunn and Peter Safran being established filmmakers and having worked on other successful films, their competency should not be doubted. However, both parties have joined a studio that could be more consistent with their decision making which could be bad news for the new co-CEOs of DC Studios. And following the removal of Henry Cavill from his role as Superman after he was recast for The Witcher series, it left a rather sour taste in fans' mouths. This could lead to a biased view of Gunn and Safran's future work without giving them a real chance.
However, some fans are excited at the prospect of a James Gunn DC reboot. And as can be seen on numerous forums and social media platforms, there is quite a bit of speculation on where this journey will take fans. At the moment, Gunn and Safran's vision is only somewhat confirmed except for a few characters, such as The Flash, Superman, and Lobo. So naturally, fans are having a blast as they try to guess which DC Comics characters will finally make it to the big screen and which actor will be attached to the character.
Some Important Information…
An array of DC Comics characters is still waiting to make it to the big screen. Under Zack Snyder, fans could see the Justice League come together, at the very least. Now that James Gunn has taken over, it opens the door to more characters from the comics finally being adapted into a film. With that being said, Marvel's Deadpool (2016) was also a game-changer in terms of R-rated superheroes (or, in his case, an anti-hero), which means there is the possibility of some more mature characters finally being adapted too. This an exciting opportunity considering the darker nature of DC films so far, and it would excellently match the contrasting atmosphere of the MCU.
Below are some characters that can be seen in the DCU in the future. As already established, Warner Bros has confirmed or at least hinted at, at least three characters that will remain in the DCU. Also, another essential thing to remember is The Flash (2023), Aquaman and the Lost Kingdom (2023), and Shazam! Fury of the Gods (2023) are all films that were greenlit and filmed before Gunn and Safran's time. So to avoid confusion, if these characters are mentioned in the list below, it is not in conjunction with Snyder's vision of the characters but strictly fan-based adaptations that audiences would like to see in DC's future. The films, as mentioned above, will be the last of the current DCU before James Gunn reboots the DC cinematic universe.
RELATED: The Wonder Woman TV Show Pilot Was More Terrible Than You Think
Which Characters Could Potentially Make It To The Big Screen?
1. Lobo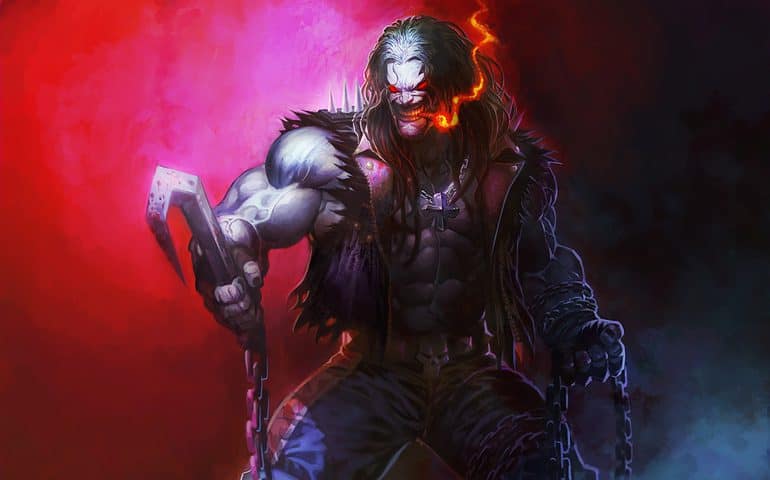 After it was confirmed that Jason Momoa would not be reprising his role as Aquaman, James Gunn then stated that he would be interested in having Momoa play a different character in the rebooted DC universe further down the timeline. There has not been any confirmation on this from Gunn yet, but fans immediately took to social media platforms with this new information. This also followed Gunn's post on Mastodon, where he shared an image of Lobo. This excited fans as they assumed it meant that this was a character they could see on screen. Fans put two and two together, and now there is widespread talk of Jason Momoa playing Lobo in future DC films. While this can prove problematic, considering the actor has already played Aquaman, it still would be the perfect casting choice.
As for fans or readers unfamiliar with this character, Lobo is an alien from the planet Czarnia. He works as an interstellar mercenary and a bounty hunter as he travels through the galaxy. And remember the mention of R-rated characters being introduced into the DCU? Well, Lobo is precisely the kind of character that would require this age rating if he were to make it into a film adaptation. Similarly to Deadpool, he is an anti-hero with an unpredictable attitude and edgy aura that comics fans enjoy. Momoa already fits the mould perfectly, and it would not come as a surprise if he took up this role.
Lobo is guaranteed to appear in James Gunn's DC reboot.
2. Deadman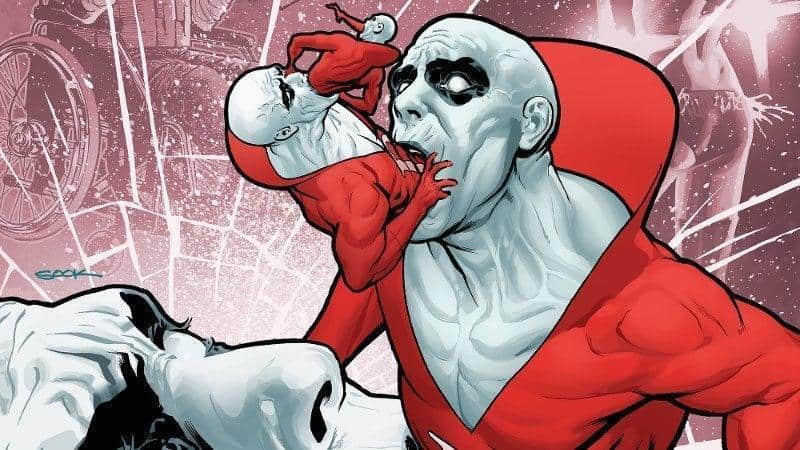 Deadman is a character that has appeared in comics, animated series, and films and in cartoons as nothing more than a side character. The character received the most recognition from Eric Kripke, the showrunner for Supernatural, who spoke about producing a tv series with Deadman as the main character. Unfortunately, this was back in 2011, and nothing ever came of it. But this character brings a lot of potential in terms of the direction the DCU could go in. This is because the character would be an excellent addition to the Justice League and a good way to introduce monster-like creatures into the DCU, such as Constantine and Swamp Thing.
And it should not be a surprise if you consider yourself a DC Comics fan but do not recognize the name. Boston Brand, who goes by the name of Deadman, is a former circus performer who became an apparition with the urge to help people in need. So, think of Deadman as similar to Casper the Friendly Ghost if Casper was a superhero. Fans began speculating on whether this character could actually be adapted into a film or series for the DCU when Gunn shared a Twitter on Halloween. He wished fans a happy Halloween accompanied by a photo of Deadman. And once fans began speculating on this, they also began to wonder who could play the role of the heroic apparition. There were quite a few suggestions wherein fans agreed that Pete Davidson would be a good match.
Once again, this casting choice brings the same problem as Jason Momoa playing Lobo. Davidson was already cast as Blackguard in the DCEU, with the character ultimately dying. But one considers that Momoa could play another DC character despite his role as Aquaman in a previous timeline. In that case, there should be no problem recycling stars who played considerably smaller roles in other DCEU films, such as Davidson's character in The Suicide Squad (2021).
3. Green Lantern
This is another character that Gunn has confirmed to be of some importance in his new DC slate. And while there has been a version of the hero adapted into a film previously released in 2011, it has yet to have a significant impact and is now essentially considered a flop. Hal Jordan was played by Ryan Reynolds, who, in reality, did not do such a lousy job. But the actor luckily has found his comic book counterpart in Deadpool. That said, Gunn also confirmed that Ryan Reynold's Green Lantern would not be returning to the DCU. And with that being established, who will wield the power ring instead?
When looking at the implication in Gunn's selective information shared on the topic of the Lanterns, it is also important to note the various directions the filmmaker could go in with the storyline. The Green Lantern universe brings a large number of villains and powers with it. And if Gunn and Safran are interested in creating a universe on the same scale as the MCU with their vision slate, then it would make sense to bring this character in for either his tv series or film. And two actors were chosen to be cast by fans: one for Hal Jordan's Green Lantern and another for John Stewart's Green Lantern.
For Hal Jordan, fans went with James Marsden, who would be a good choice for the Emerald Knight. Marsden fits the overall look for the comic book character and could fill out the suit quite well (hopefully, this time around, it won't be completely CGI). As for John Stewart, fans wanted to see Trevante Rhodes wield the power ring. For anyone unfamiliar with the Lantern Corps, Stewart joined after Jordan, and the two occasionally butted heads. Nevertheless, Stewart is one of DC Comic's most significant African-American superheroes.
Furthermore, fans were so excited that they even suggested Jenna Ortega as a potential actress for the role of Jessica Cruz, a female wielder of the power ring. Again, this is another spot-on fan casting, as she could do the comic book character justice.
4. Bat-Mite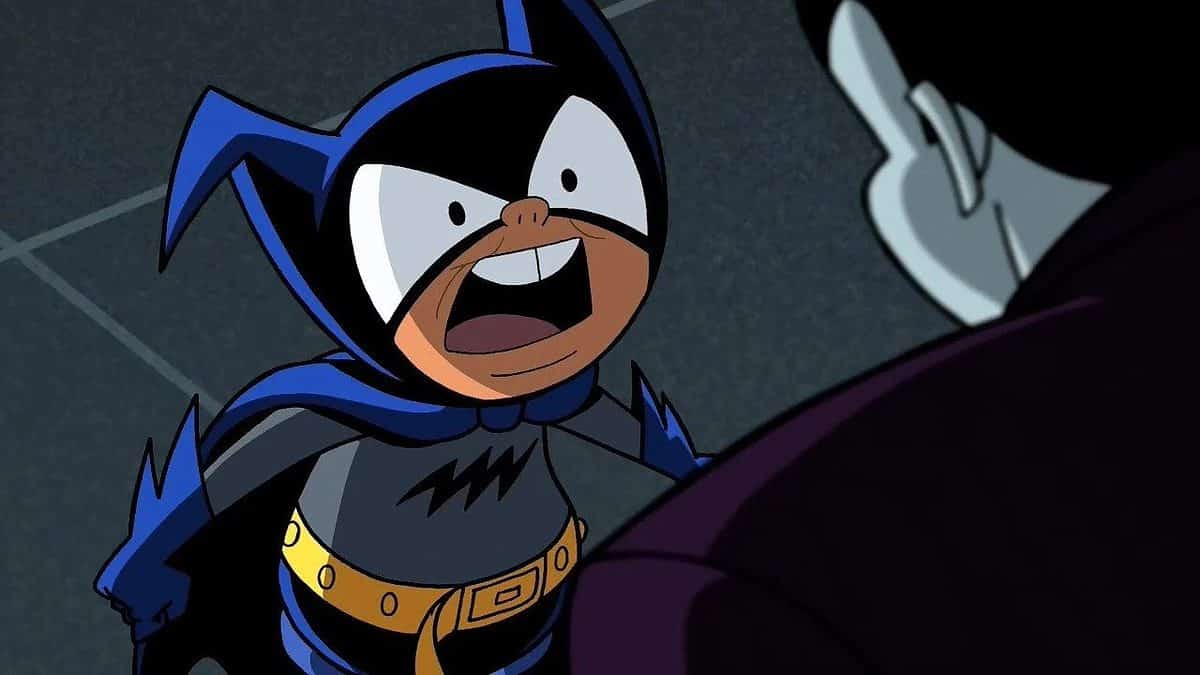 This character has the most chance of ending up in a film adaptation out of everyone on the list so far. This is because of James Gunn's confirmed fandom of the comic book character long before he joined Warner Bros. In an Instagram post shortly after the release of Peacemaker season 1, Gunn confirmed that the creature is cannon to the DCU timeline. With this in mind, and judging from Gunn's current position (and creative freedom), there is no doubt that he will bring the imp to life on the big screen and incorporate the character into the DCU timeline.
To shed some light on the character, he is an interdimensional being with powers that are comparable to that of a god. He happens to be Batman's biggest fan but causes the caped hero quite a bit of trouble for his entertainment. Resembling Batman, Bat-Mite can shape reality to his pleasure which means he can give and take away abilities at will, shrink or enlarge objects and levitate. He is an imp, wherein it is hinted at that he is of paranormal origins, but this is later dismissed. The imp does occasionally help Batman fight crime when he is not a complete menace.
But who would be able to fill this role? Many fans, especially Redditors, voted for Leslie Jordan to fill the position of Bat-Mite. And while this would have been the perfect casting for the character, the actor passed away in October 2022. But it was still worth a mention due to the great match the two would be. Another actor fans would love to see in the role would be Zach Galifianakis. Although not as great as Jordan, this is still an excellent choice. With a long history of starring in comedic roles, Galifianakis would make for a tremendous live-action Bat-Mite.
RELATED: 9 Actors Who Turned Down Great Roles In MCU Movies
5. Mr Terrific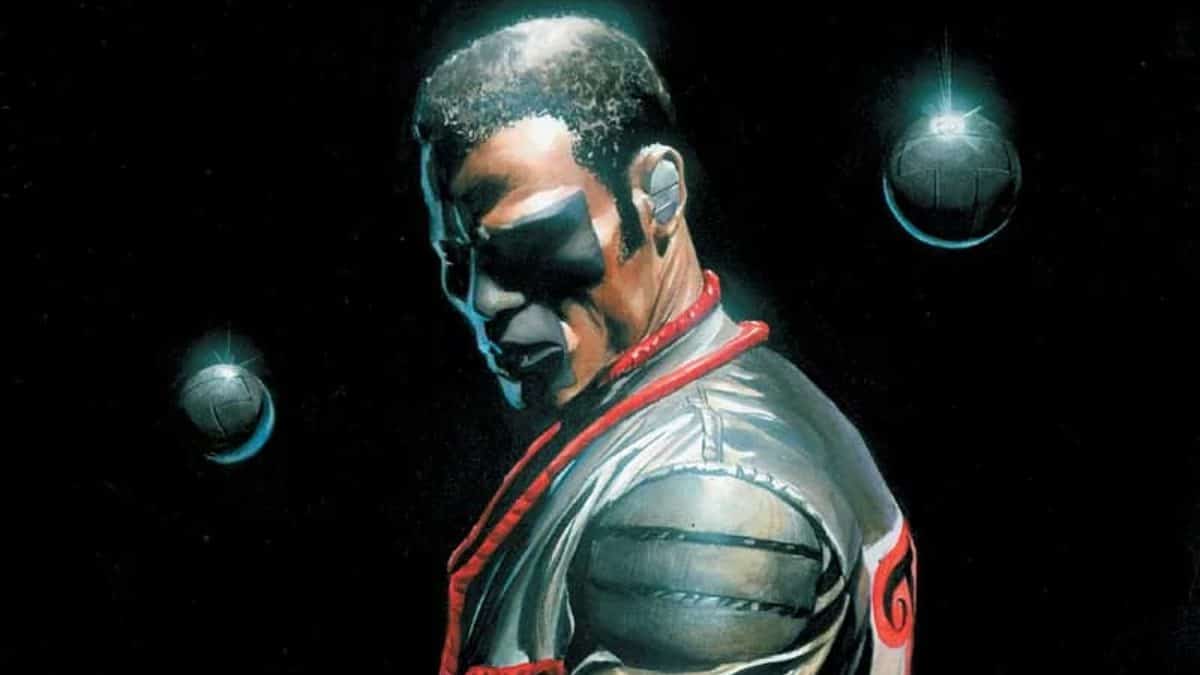 Although the character is not too popular amongst fans due to the nature of his background appearances within the comics, Gunn also hinted at the character's appearance within the DCEU. This would be an excellent choice as Micheal Holt/Mr Terrific is a character that could easily fill a position similar to that of Iron Man or Mister Fantastic within the MCU. Holt is one of, if not the most intelligent man on the planet, and heroes are seen going to him when they are in need of advice or guidance. And it would make sense for Gunn to have someone other than the heroes, such as Superman or Batman, who has been at the forefront of the DCEU bandwagon, step aside for a bit so that someone else can take the lead. While yes, Superman is considered to be the leading figure within the DC Comics, there is room for more than one authority figure.
The character is brought to life within the Arrowverse, where actor Echo Kellum played Kurtis Holt, who then went on to become Mr Terrific. And while the actor did not do a lousy job of playing his role, fans still flocked to social media to put forth their opinions on who should be cast as the hero. Unfortunately, Kellum was not one of the people fans wanted to see reprise the role. Instead, names of famous actors such as Denzel Washington and Jamie Foxx were seen being tossed around. Fans also included the names of some lesser-known actors, but ultimately the name with the most upvotes was William Jackson Harper.
This is a good casting choice for the character. And fans are very insistent that there should not be any race-swapping when it comes to this character. As Holt is black in the comic books, he should also be played by a black actor in the live-action adaptation. And as it stands, there is much popularity surrounding the actor, as some comments also mention wanting to see him portray John Stewart's Green Lantern and even President Superman.
For anyone unfamiliar with this character, he is the second person to take up the title of Mr Terrific in the comic books. His abilities include controlling other electronic devices via his 'T-Spheres', which are robotic spheres that allow him to do a number of different things.
To Conclude…
There are numerous other characters that can be mentioned, but this list needs to be longer to include everyone. That being said, there is also the fact that James Gunn will only be working on Phase 1 of the rebooted DC universe for the foreseeable future, and many of the characters mentioned on this list are ones that have the highest probability of ending up on the big screen sooner rather than later. Furthermore, this list is also inclusive of the minority characters that DC Comics presents, so it would only make sense that Warner Bros would utilize this opportunity to be more inclusive in the heroes they will be showcasing.
RELATED: So Die Antwoord Believe Suicide Squad Director Copied Their Style?
Who would you like to see in James Gunn's rebooted DCEU?