Watching Daenerys Targaryen burn King's Landing to the ground has got to be one of the most heartbreaking moments in Game of Thrones. We saw Daenerys grow from a meek woman who was too trusting and easily manipulated by those around her to the Mother of Dragons who would not hesitate to protect those loyal to her. Then we watched her fall and transform into the Mad Queen everyone had expected her to become. In her defence, if you were to go through the same amount of loss and betrayal only for the people you were doing it for to then reject you, wouldn't you have gone a little bit mad too? Some fans think Jon Snow should have been the Targaryen to go mad, especially since "Targaryens are famously insane", and he's experienced just as much trauma as Daenerys.
RELATED: Game of Thrones: Does Gendry Have A Claim To The Iron Throne?
Why Jon Snow Should Have Been The "Mad" Targaryen
Jon Snow had many experiences that paralleled Daenerys' own, all of which would have been enough to make him go mad. Both were orphaned children brought up in a world that rejected them at every turn. Both were reborn. And both could be devastatingly ruthless when the moment called for it. Jon's descent into madness should have started in season 6 after he was betrayed and murdered for wanting to save the wildlings.
It has been made clear that resurrection can carry a heavy toll, making you lose some of yourself. Therefore, something in Jon should have changed after Melisandre resurrected him. She'd brought him back for a purpose but at what cost?
RELATED: The Importance Of Hair Colour In Game of Thrones & House of The Dragon
How Devasting His Transition Would Have Been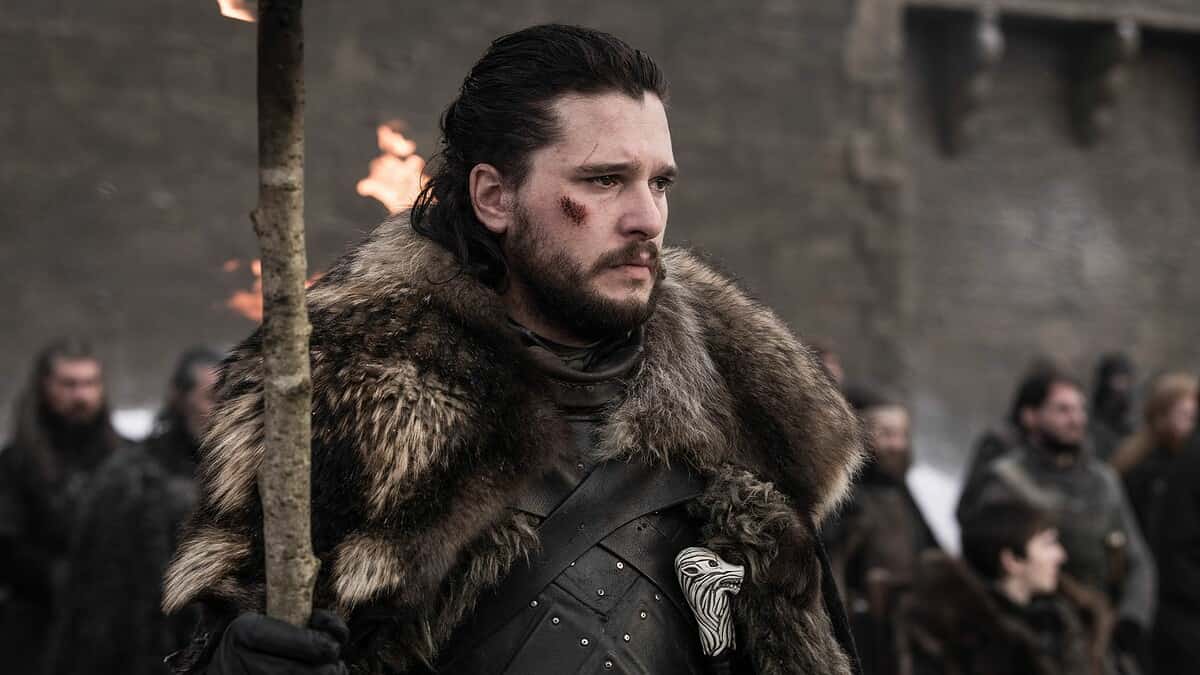 Watching Jon Snow follow the same path as his ancestors and become progressively madder over the show's last two seasons would have been devastatingly heartbreaking and immensely terrifying. Jon is an intelligent man. He's good at reading people, politically shrewd, and knows much more than he lets people believe.
If he had taken the same turn as Daenerys, the people of Westeros might not have survived him. Even mad Jon would have understood the necessity of taking out characters like Cersei and Daenerys. Both had too much power, and letting them live would have been too risky.
After disposing of Daenerys the same way he does at the end of Game of Thrones, he would have likely tried to win the allegiance of Drogon. An unstable Targaryen is one thing; an unstable Targaryen with a dragon is a completely different story.
Jon would have caused just as much destruction as the previous "mad Targaryens". Those that survived his reign would have recognised that he was too far gone and needed to be stopped. Samwell Tarley and Tyrion would have probably been the ones to suggest it, and Arya, one of the closest people to Jon, would have been the one to carry it out.
RELATED: Does Jon Snow Have a Twin Sister? Fans Say Meera Reed is a Targaryen
TL;DR
Game of Thrones could have ended differently if Jon Snow had been the "Mad" Targaryen.
He's experienced enough trauma throughout eight seasons to have gone mad.
Watching him go mad would have been just as devastating as watching Daenerys go mad.
RELATED: Is Jon Snow Getting His Own Show? Will Kit Harrington Return?
Do you think Jon Snow should have been the Targaryen to descend into madness?