Can you find a better pastime than gaming? It lets you engage your mind through puzzle-solving and team-building exercises, while also letting you have fun exploring a variety of different colourful and creative environments. Many games also include compelling storylines that will get you invested the same way your favourite book or TV show does.
If you're a fan of online video games but have a device that simply doesn't have the processing power to keep up with everything you want to do with it, check out this list of some of the best devices on the market for online and mobile gaming. These devices offer an array of features that will let you optimize your online gaming experience, offering the best visuals, audio, and processing power you'll find anywhere in 2021. To test out all of your new gaming specs, remember to try the live options!
Best devices
iPad Pro (2020)
Do you want to play games on a tablet? Then the new generation of iPad Pro is a safe bet. Including a powerful Bionic processor, a trackpad and keyboard capabilities, and a beautiful Liquid Retina display featuring ProMotion technology, this is one of the top gaming tablets available by a country mile.
Even though it may not seem very different from the previous instalment, this current upgrade delivers additional benefits where it matters most. Particularly, the new iPadOS includes a trackpad and mouse support, allowing it to compete with laptops. Additionally, the 2020 Pro updates the previous instalment's seven-core CPU to an eight-core CPU, making it a little faster and better at running high-CPU software. You won't see much difference in day-to-day processing, but a little additional power is always useful if you use your device to play games.
In addition to all of this, the new iPad Pro includes a dual-camera array and lidar sensors, which help boost the performance of things like VR and AR apps, by enabling better depth perception for your device. When you combine this with features like the liquid retina screen that makes for better gaming and movie watching, FaceID, and its compatibility with the new Apple Pencil, this device is a must-have for gamers.
Despite the fact the 2018 model is now a tad cheaper, the 2020 version offers the most up-to-date tech you'll find and is quite possibly the best device for mobile gaming released to date.
Amazon Fire 7
Looking for a tablet without having to spend a small fortune? Is the device a gift for a child? Consider purchasing an Amazon Fire 7, which is undoubtedly the best device you'll find for gaming on a tight budget, while still offering some of the best processing power and visuals you'll find on the market today.
Including a quad-core processor as part of its hardware, this device can certainly deliver the goods in the processing department. There is a shockingly high performance given the reasonable cost of the Amazon Fire 7. It also includes a delicate 7-inch screen and sturdy design, which is resistant to damage, making it an ideal device to carry around with you as you travel.
The Fire 7 is also capable of streaming movies and books in addition to video games. That being said, the Amazon Fire OS leaves a lot to be desired when compared to systems like iOS and Android and this helps to explain the reasonable price. Despite this, the device is still great for day-to-day use and costs less than many video games you can play on it. It is worth noting, however, that lower-tier versions include ads on the lock screen.
In spite of its lack of features compared with some of the pricier devices on the market, the Amazon Fire 7 is capable of doing just about everything you'd want to do on any of those devices, and all at a price point that is sure to make you smile.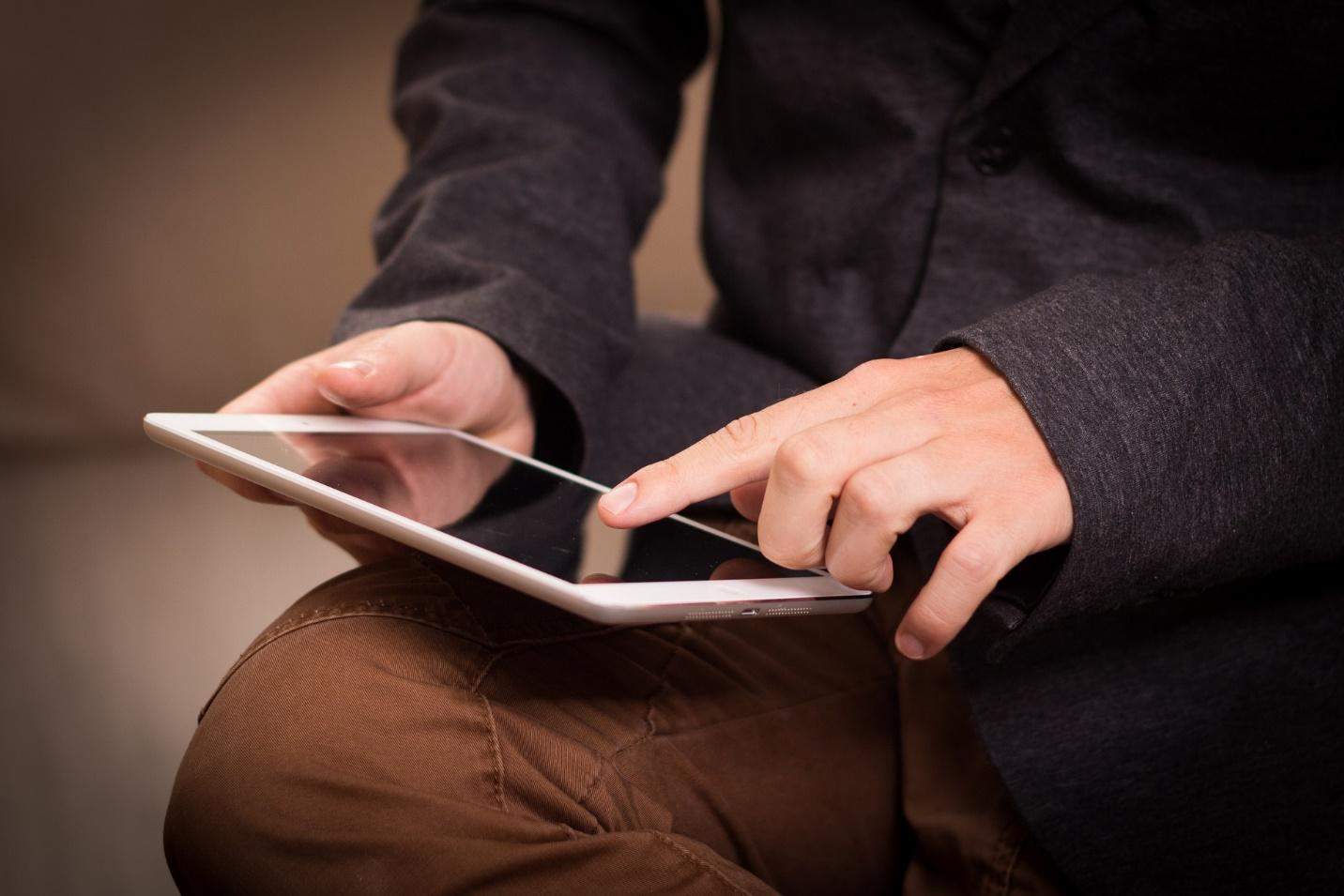 Samsung Galaxy Tablet S7 Plus
In recent years, Samsung has really made a name for its brand in terms of both tablets and phones, and it is now on track to overtake Apple in terms of popularity in the coming years.
The most recent Galaxy tablet is certainly the company's best to date. Powered by some truly amazing tech and adorned with a stunning, 12.4″ Super AMOLED screen, which offers a staggering 120Hz refresh rate, the Galaxy S7 Plus tablet is undoubtedly the best tablet on the market powered by an Android operating system.
Due to a Qualcomm Snapdragon 865 Plus chipset, the Galaxy S7 Plus packs a pretty big punch in the processing department, allowing it to easily stream games that are typically known to hog your CPU. In addition, its processing speed is nearly unparalleled. Even though most games you'll play on mobile don't need that level of processing power, you'll be glad you have it if you're playing something more demanding, such as a massively-multiplayer online game like World of Warcraft.
Despite all this power, the Galaxy S7 isn't terribly bulky or cumbersome. The fact that its screen is narrower than what you'll see on an average iPad Pro keeps the device's weight low and makes this incarnation of the Galaxy tablet the most portable to date. When you think of the number of occasions you'll want to be able to game on the go, this is a huge benefit.
Lastly, you won't have to be concerned with being behind the times with this device. Versions are available that include 5G, as well as Wi-Fi-exclusive versions. Each of these is compatible with the Samsung S Pen, and if you purchase a version that includes 5G, the pen will also be included in the box.
Conclusion
Hopefully, you found this list of devices to boost your online gaming experience useful. Whichever one you decide to purchase, you're sure to get a device that has the processing power to keep up with all of your needs, as well as the display technology to allow you to fully experience the beautiful environments of all your favourite online games.