What is an NFT, and how do they work? It is one of the most asked questions, and we'll answer it today in detail.
The non-fungible token (NFT) is a unique digital token. They can be used as digital assets like in video games. Non-fungibles are very much like cryptocurrencies because they are decentralized, and cryptocurrency traders use them for trading different types of items. NFTs are proving to be very popular among digital asset traders because they have the potential for increased liquidity.
So, a proper definition of digital NFT can be, "A non-fungible token is a form of cryptocurrencies that are not interchangeable with other tokens, like bitcoin. They are unique and can be tracked using blockchain technology."
NFTs can be used to represent rare or unique digital assets in virtual reality games or to track ownership in collectable cards. For example, the popular game CryptoKitties is based on non-fungible tokens.
While NFT at crypto and other digital assets is looking exciting, it is also essential to keep yourself protected online while trading. That's why people must use VPN extension for Chrome and other browsers. We'll discuss VPN more later in the article along answering the following questions:
What is the purpose of NFT?
What can you do with an NFT?
How to get online protection while trading online?
So, if you are interested in NFTs and want to learn more about them, then stay tuned.
Why are Non-Fungible Tokens Becoming Popular?
Non-fungible tokens are becoming popular. If you are unfamiliar with the term, they are essentially digital representations of collectables that are often found in video games. What makes them so unique is that they are one-of-a-kind, meaning no other token will ever look exactly like them; it is impossible to replicate the virtual good in question.
With this already in mind, it's easy to see why these tokens have become so popular. People can create their own NFTs and earn royalties. Whenever someone purchases your created NFT, you will earn royalty. So, we can easily say that it's the future and it can make the future of many people.
How do Non-Fungible Tokens Work?
Non-fungible tokens are a form of ownership. They can be used to represent anything from cryptocurrency and real-world assets like Tickets and legal documents to digital items like collectable cards and digital music.
NFTs work by storing data on the token itself. Due to this, NFTs can be traced and tracked as they move around the blockchain, which makes them more desirable than Bitcoin or Ethereum as a store of value.
Some of the examples of Non-fungible tokens are:
Music
Videos
Gifs
Collectables
Tickets of an event (Real-world)
Signatures
And much more
NFTs may have only one owner at a time, it is like the best cryptocurrency to invest in. Ownership is established through the uniqueID and metadata that is not shared by any other token. They are created by using the smart contract, which assigns ownership and controls the transfer of the token.
Codes stored in smart contracts, which can match the blockchain of an NFT, are executed when a minting process is completed. The NFT's data is added to the blockchain, where it's been stored and managed. After this, the steps of minting the NFT, from a high level, are as follows:
New block creation
Information validation
And finally, storing data to the blockchain
The non-fungible tokens come with many benefits as well. However, while people are doing online trading, they also need to take care of their online protection. That's why it is crucial for every internet user to use a VPN for their safety.
A VPN or Virtual Private Network is a service that encrypts your internet connection to protect your online data. Using a VPN can allow people to be anonymous on the web and also enables their traffic to bypass firewalls that would block access in countries with internet censorship.
Additionally, using a VPN is an affordable way to browse the Internet without being subjected to malware attacks securely. We recommend that people use the VeePN extension for Chrome and Firefox browsers for digital trading, shopping, and even browsing.
Top 3 Benefits of Buying NFTs:
There are many benefits of becoming the owner of NFTs, but we'll discuss only the top three here.
Proof of Ownership:
Ownership proof is one of the best benefits of using non-fungible tokens. Since there is a unique ID that associates NFT to your wallet, it becomes easy to verify that you are the original owner of any digital asset as there will be only a single copy of it.
Earn Royalties:
Another benefit of having Non-fungible tokens is that the person who owns digital assets can earn royalties every time whenever someone purchases them. So, it's like a lifetime earning as long you own the asset.
Decentralized Marketplace:
The benefits of buying non-fungible tokens are numerous. It is difficult to take advantage of all the benefits in a centralized marketplace as the company may restrict how you use their platform.
This restriction does not exist in a decentralized marketplace, and users have more power to use the platform as they please. Furthermore, with an NFT, one can have a public profile that includes their own skills and potential for success.
2 Most Popular NFT Products:
There are hundreds of non-fungible token products right now in the market. Here we are going to discuss only the top two of them.
Axie Infinity:
Metaverse video game Axie Infinity has become the leading NFT in regard to game titles for earning real-world money. Released in 2018, Axie Infinity is a game that entails very real cash. Players compete to gather, breed, and battle against creatures known as Axies, which are virtual assets that can be changed into profit and crypto tokens.
Art Blocks:
This collection of artworks occurs due to smart contracts on the Ethereum blockchain that are run by various artists. ERC-721 non-fungible tokens are conceived to contain the variables that go into the scripts to generate the art. Some are 2D works, while others are three-dimensional.
The popularity of the collection, which made its debut in 2020, had grown from August when it was first sold for a price higher than $1 million. Currently, 41 of them have sold for over $1 million, with the highest-selling for $6.9 million.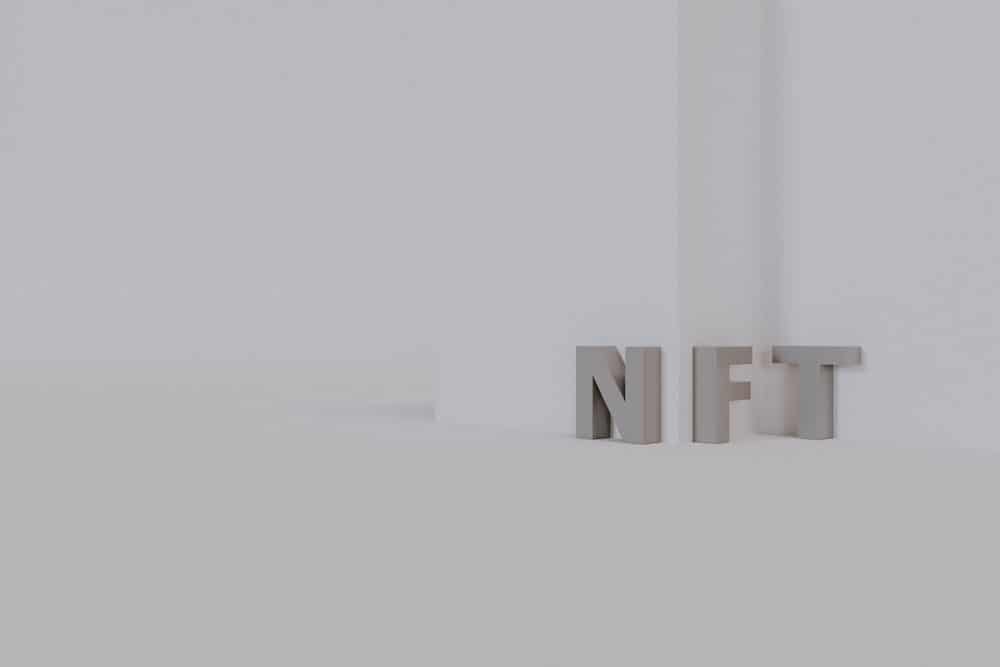 Top 2 NFT marketplaces:
OpenSea:
OpenSea is the world leader in selling NFTs. OpenSea has a wide assortment of digital assets available for sale on its platform, and it is free to create an account and explore the extensive offerings. It also supports artists and has created user-friendly functions if you want to make your own NFT.
Rarible:
Rarible, like OpenSea, is an online marketplace for NFTs, with everything from artworks and video and music materials to collectables. But unlike OpenSea, you exchange Rarible's own token (CRYPTO: RARI) for working on the marketplace itself.
So, these are the most popular non-fungible token marketplaces where people can buy and sell NFTs. Non-Fungible tokens are considered to be the future, and we'll encourage readers to go and do more research and create their own digital assets. However, don't forget to use a VPN while using the internet for protection against hackers.