Adam Warlock is one of the most powerful characters in the Marvel Universe. But, with his character set to make his MCU debut in Guardian of the Galaxy Vol 3, fans are curious to know just powerful he is. He was initially created to be the perfect human being at the pinnacle of evolution. However, after being given life, Warlock – then "Him" – recognised that his creators wanted to use him for evil, so he escaped, damaging the complex where he was created. This begs the question of what Adam Warlock's powers and abilities are.
RELATED: Will We See Celestial Peter Quill in Guardians of the Galaxy Vol. 3?
Physiological Capabilities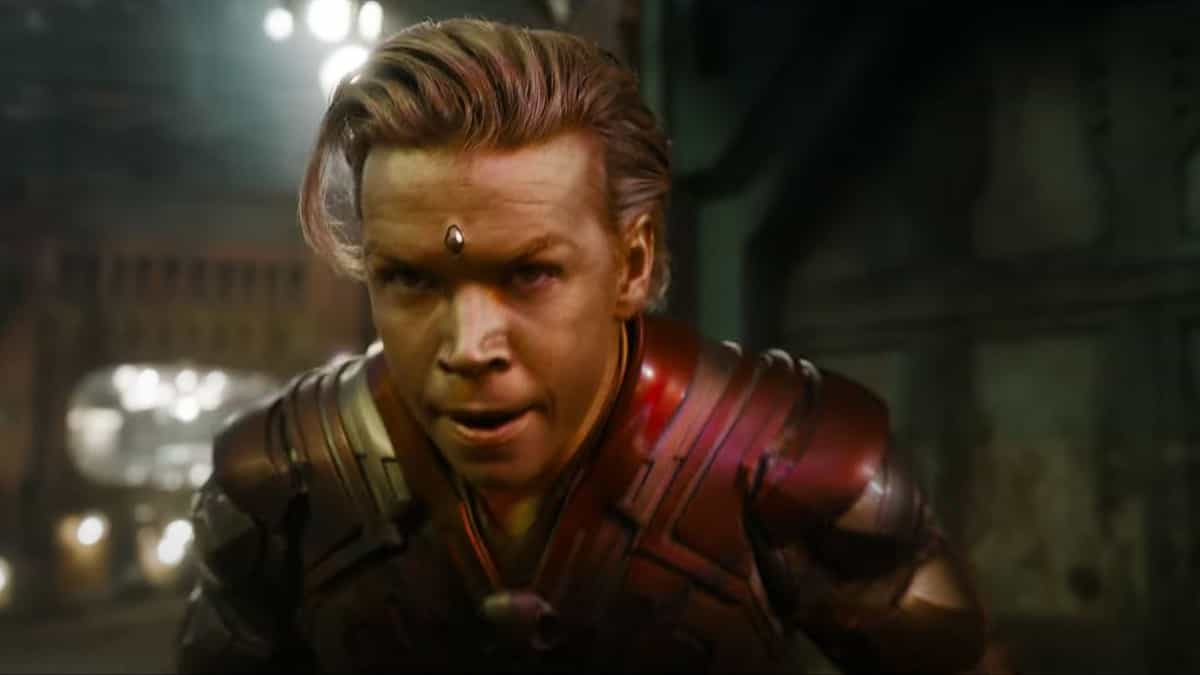 Thanks to his evolutionary perfection, Warlock has numerous superhuman abilities. He possesses incredible speed and strength and is significantly more durable than many Marvel heroes, making him virtually indestructible. In addition, his reaction time is ridiculously quick, enabling him to dodge one of Storm's lightning bolts and an enraged Thor.
Warlock is also capable of flight, reaching unmatched speeds, and is immortal, unable to be claimed even by Lady Death.
Bond with the Soul Gem
When reborn as Adam Warlock, the High Evolutionary gifted him the Soul Gem, with which he formed a symbiotic relationship. He has been the most powerful of the Infinity Gem's hosts and has used it to make himself immune to the gem's effects, even when it is wielded by someone else.
He can manipulate souls and has access to the "Soul World", a pocket realm within the Soul Gem. This bond eventually granted him cosmic awareness. He can produce and detect irregularities in space and resist the effects of the Time and Reality Gems.
RELATED: The 9 Most Powerful Marvel Gods of All Time, Ranked
Energy Manipulation and Magic
Warlock can manipulate many forms of energy and magic. For example, he once used his matter manipulation abilities to turn Thanos into granite, which later had to be undone by Lady Death. He can also form swords, armour and forcefield by manipulating energy into a physical form.
He possesses some magic and can cast spells, create mystic portals, travel through time in his astral form, resurrect different beings and anchor his soul, making it impossible for others to drain it. His skills with Quantum Magic have enabled him to manipulate and feel souls. The best example was when he felt the billions killed in the Annihilation Wave. He can create illusions and possess chronokinesis (the ability to manipulate time). He also possesses pyrokinesis and has the power to control cosmic energy for personal use. He has also been seen using his cosmic powers to heal others.
Adam Warlock's Powers and Abilities
Adam Warlock is a genius who is capable of hacking, possesses extensive knowledge of the mystic and occult and is a master tactician. He also speaks, writes and understands an unknown number of alien languages and is a master at manipulating others, something that the Silver Surfer has never liked about him.
He is an expert hand-to-hand combatant, absorbing and learning the skills of a past Black Knight and Gamora.
Adam Warlock is an incredibly powerful character, and seeing the Guardians go up against him will be an exciting watch.
RELATED: Guardians of the Galaxy Vol 3 Synopsis Might Have Given Away Too Much
TL;DR
Adam Warlock was created to be the pinnacle of human evolution.
He possesses many powers, further enhanced by his bond with the soul gem.
He is also a genius and a master manipulator.
What do you think of Adam Warlock's powers and abilities?