Charles Richardson is at it again, this time with one of the most famous Square Enix games on the market, Final Fantasy VII. Unfortunately, Hollywood has a challenging history of turning Japanese-inspired games into realistic live-action movies. Still, if they were to work off this fantastic art by Richardson, a Final Fantasy VII live-action movie might have a real fighting chance.
RELATED: 15 Best Final Fantasy Characters & Games Ranked
Art With Midjourney V5
Richardson made a post with several images that were featured on the Midjourney Official Facebook group, captioned, "On a video game movie kick, I guess [referring to his previous post of the Metroid live-action movie concept]. Final Fantasy 7 reimagined. Another v5 production."
One of the most challenging things to imagine in a live-action concept, besides his massive sword that is usually twice his size and defies physics, is Cloud Strife's anime-esque hair. We have seen hair like this botched on many live-action adaptations on Netflix, but somehow in Richardson's art, it just works. It would be impossible not to recognize this intense expression on Cloud's face, making him the perfect live-action version of the character.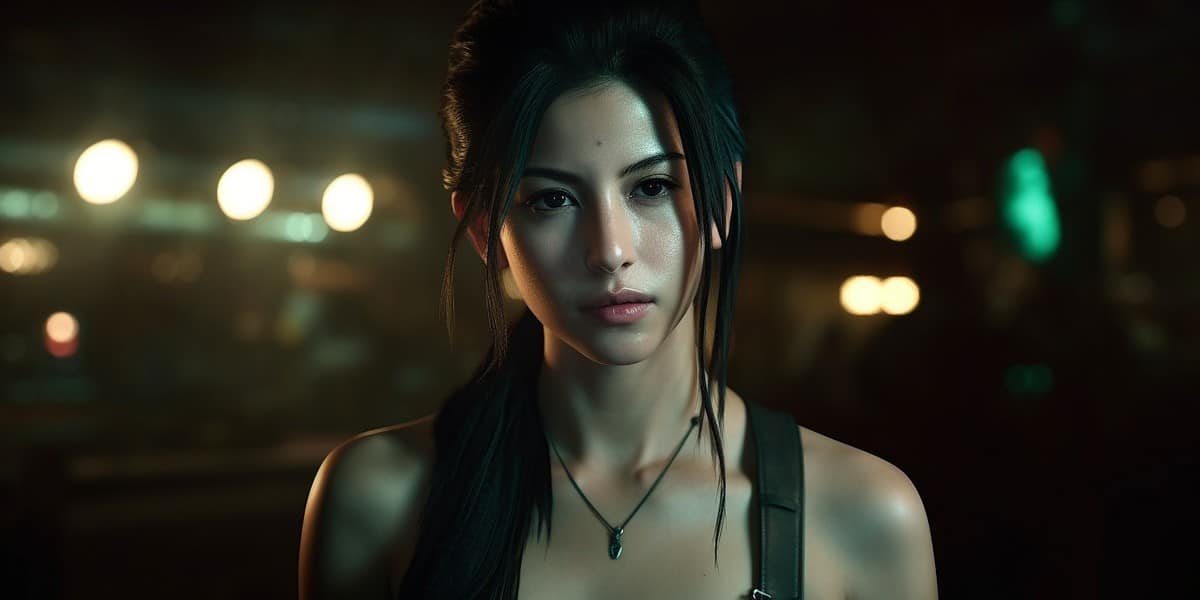 Tifa Lockhart is also instantly recognizable and beautiful, as always. Although we usually see her with her hair down, I think this up-do perfectly represents her, a beautiful girl ready to kick some ass.
Although we don't see his modified right arm, this version of Barret Wallace is about as badass as possible. Looking like a younger and more serious version of Terry Crews, you can tell that Barret isn't here to mess around and is ready to cause severe anarchy for Shinra.
This might be the most beautiful representation of Aerith Gainsborough I have ever seen, which says a lot about this magical and beautiful character. Her dainty and gorgeous look highlights her delicate nature as the game's magical support character. The look in her eyes in this image is more than enough to tell you that she can sense the dying life force of the planet. This version of her is perfect.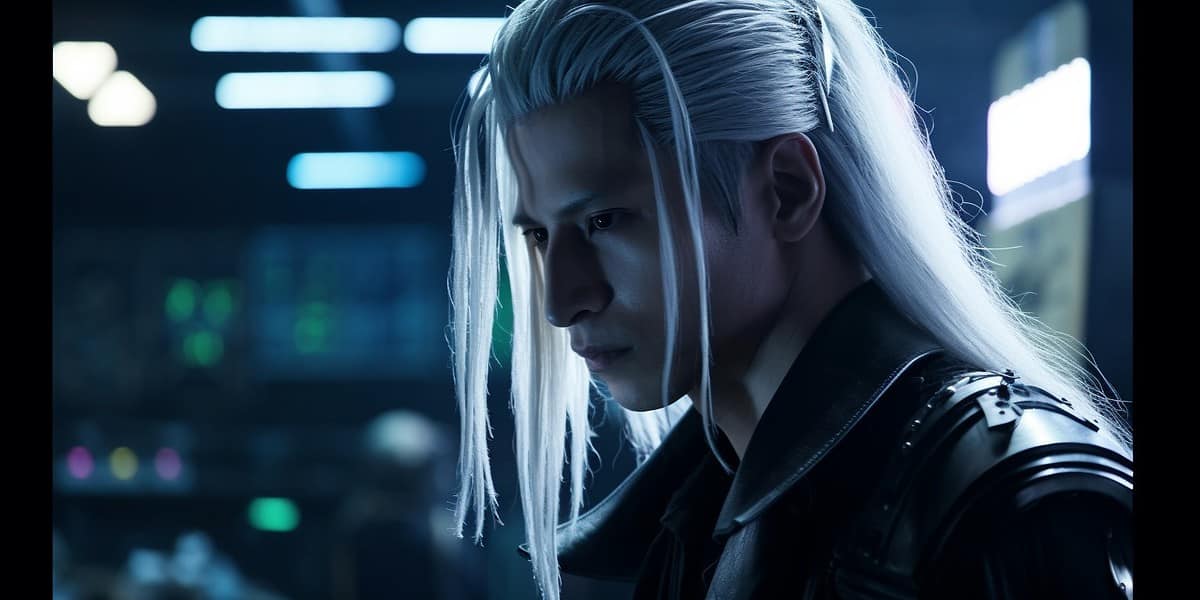 Sephiroth looks almost otherworldly, a perfect representation of Shinra's ultimate SOLDIER. The tortured look on his face makes you think that this scene might be when he realizes what terrible experiments he underwent under Shinra to make him the perfect soldier. But instead, he looks like a tortured antagonist just before he builds the resolve to destroy Shinra and the planet.
The world that Richardson managed to create through Midjourney is a technological and industrial masterpiece that almost looks alien. It completely takes away the cuteness of the neon lights. It replaces it with the reality that Shinra's technology is slowly destroying the planet.
Richardson's ability to create a story through the images he creates on Midjourney is unparalleled. It makes you hope that a production studio is paying attention, ready to turn his Final Fantasy VII live-action movie concept into a reality.
RELATED: Knights of the Zodiac: Exciting New Martial Arts Fantasy Movie Is Coming
TL;DR
Charles Richardson, a digital artist, posted a series of images on Facebook of a live-action Final Fantasy VII movie concept.
The images are fantastic and really bring the concept of the game to life in a believable way.
The series of images tells a story, something you don't often see in AI art.
What do you think of this live-action Final Fantasy VII movie concept?