Western Digital has been at the forefront of technical excellence since it entered the storage industry some four decades ago. Year on year the company continues to release new and innovative products to the market for the various categories, from smartphones to cameras and the likes. Western Digital recently extended their product range with the release of its new gaming drive product collection, the WD_Black. The range features a portfolio of external storage solutions to the South African market to enable new PC and console gaming experiences.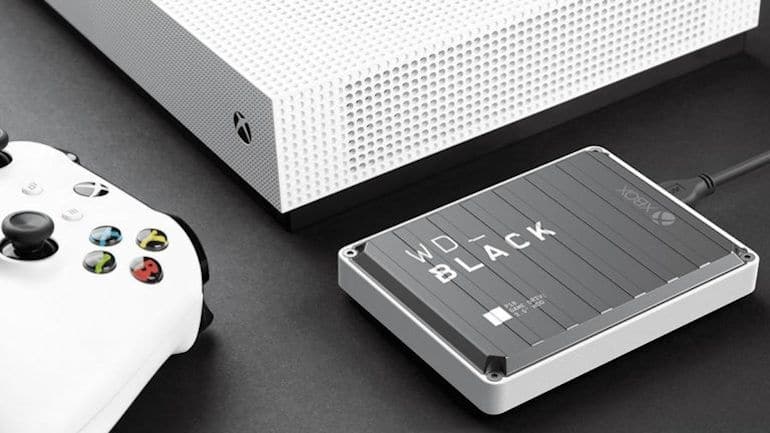 Modern gaming has pushed the levels of realism to the next level thanks to new graphics technologies. This makes for more immersive gaming, whether using your 4K or high frame-rate monitors or virtual reality. However, with this added level of performance, there is an impact on game storage requirements, with many around the 100GB mark in 2020. And this presents challenges for gamers, often having to decide between a number of their favourite games as to which needs to be deleted from their storage to make room for any new games they wish to play. This is where the WD_Black range comes in.
The WD_Black game drive range brings new engaging experiences for gamers without having to sacrifice any of their storage requirements. Building on from the previously-released WD_Black™ SN750 NVMe™ SSD, the five new products released have been designed with precision for purpose-built gaming requirements in mind.
The range includes new technologies such as the first-to-industry SuperSpeed USB (20Gb/s), USB 3.2 gen 2×2 port in a game drive for maximum read and write speeds on an external drive, allowing gamers to decrease their loading screen times and get back to what they do best, win. While the range offers improved performance and speeds, it's still based on recognised WD quality and reliability.
Western Digital's Sales Director for Africa, Ghassan Azzi, had this to say about the latest range of gaming drives:
"Gamers often share their feelings with us about how the performance and capacity limitations of their current systems inhibit the overall quality of their gaming experiences. We are providing solutions to gamers, irrespective of whether they have been playing for years or have just started out and are looking for a high-performance edge. Overall, the latest additions to our WD_Black™ portfolio will ensure that anyone can now capture and enjoy a variety of games, in one accessible place."
The five new products in the WD_Black gaming range include the following: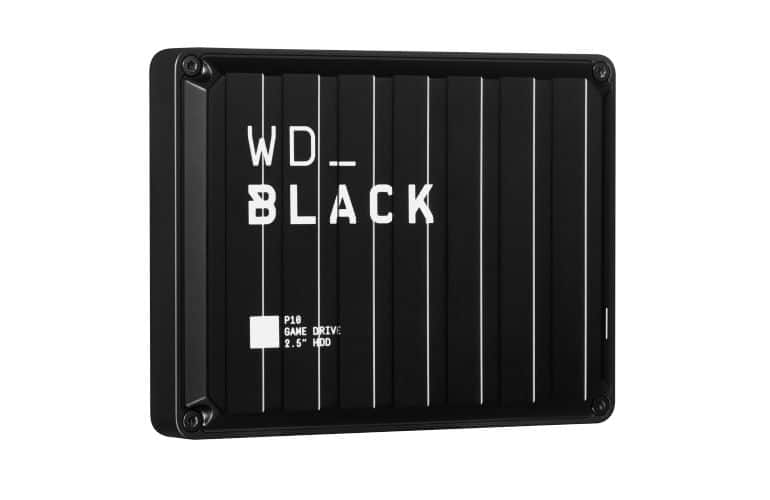 WD_Black™ P10 Game Drive:

This HDD is available in a capacity of 3TB, which can hold up to 125 games
Available in a portable form factor with a USB 3.2 port
High-performance to optimise either your console or PC gaming experience
Carries a 3-year limited warranty

WD_Black™ D10 Game Drive:

The HDD will be available in capacities up to 8TB
An estimated storage of 200 games
With read speeds up to 250MBps with active cooling technology
Carries a 3-year limited warranty

WD_Black™ D10 Game Drive for Xbox One:

Am HDD that comes with up to 12TB storage for your Xbox One gaming collection
Estimated to hold up to 300 games
Purchase provides free three-month membership of Xbox Game Pass Ultimate
Read speeds up to 250MBps, with active cooling technology
Carries a 3-year limited warranty

WD_Black™ P10 Game Drive for Xbox One:

HDD with up to 5TB capacity, which holds up to 125 games
Two free months membership to Xbox Game Pass Ultimate
High-performance to help optimise your Xbox One gaming experience
Carries a 3-year limited warranty

WD_Black™ P50 Game Drive:

This SSD features a first-to-industry USB 3.2 gen, 2×2 port, with read speeds up to 2000MBps
Available in 500GB, 1TB and 2TB capacity variants
You'll never have to uninstall those cherished games again
Carries a 5-year limited warranty
Pricing and Availability
The new range of WD_Black drives is available at various Western Digital retailers (Incredible Connection), e-tailers (TakeAlot), and resellers across the country. With many of the products in the range already launched, pricing is as follows:
The WD_Black P10 Game Drive is available in capacities of 2TB and 3TB with pricing at R1,799 and R2,949.
The WD_Black P10 Game Drive for Xbox One will be avialable in a capacity of 3TB and retail for R2,305.
The WD_Black D10 Game Drive has a capacity of 8TB and priced at R4,715.
The WD_Black D10 Game Drive for Xbox One has a 12TB capacity and is priced at R7,049.
The WD_Black P50 Game Drive is available in capacities of 500GB, 1TB and 2TB. Pricing will range from R3,899, R6,150 and R11,099, respectively.
The latest range of WD_Black drives, Western Digital is all about enabling the possibilities of your data.
Western Digital offers the industry's widest range of products and solutions, which allows consumers to capture every moment, as well as preserve, access and transform their content. For more information on the WD_Black and other products, visit the WD website.