BraveStarr is an animated space Western that aired from 1987 to 1988. The idea started with Tex Hex, and eventually, it resulted in the film BraveStarr: The Legend and a 65-episode long series. Both were set on a multicultural planet named New Texas in the 23rd century, and each episode had a moral lesson at the end of it. Now, a fan has used AI to see what BraveStarr would look like as a live-action TV series. And it's pretty amazing!
RELATED: BraveStarr: Can We Get A Reboot or a Live-Action Movie?
Reviving a Childhood Series
Missing the childhood classic that was BraveStarr, Charles Richardson used the AI Midjourney to recreate live-action versions of the beloved characters and see what they would look like if the series was remade. He posted the created images on Facebook and the words: "I love 80s cartoons and this one is a favorite. On the planet of New Texas in the 23rd-century Marshal BraveStarr defends Fort Kerium with his trusty deputies and the beautiful Judge J.B. MMcBride from the evil Tex Hex and his gang."
RELATED: The Top 20 Best Western Movies of All Time
AI Recreated Characters From BraveStarr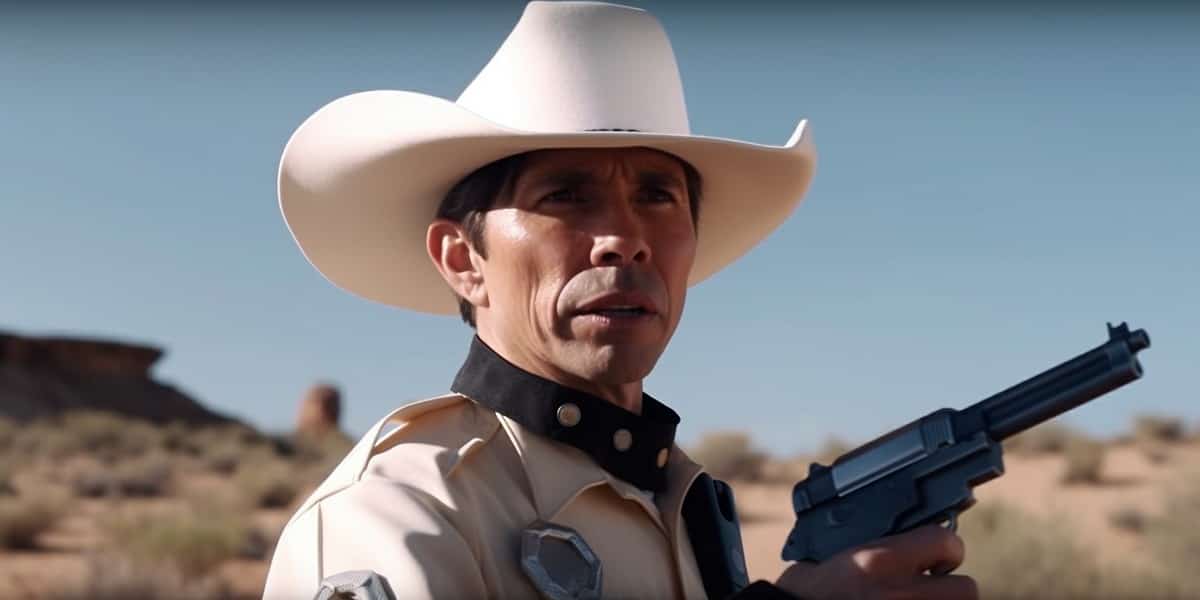 Marshal BraveStarr was the first of the recreated characters. But, unfortunately, his design wasn't entirely accurate. BraveStarr is a Native American who uses the power of spirit animals to perform superhuman feats and keep his town safe. He usually sported a yellow, orange and blue look while running around New Texas. The A.I. rendition of the character saw him in an entirely white ensemble wielding what is possibly supposed to be his Neutra-laser pistol. Midjourney borrowed Lou Diamond Phillips' face to bring the character to life.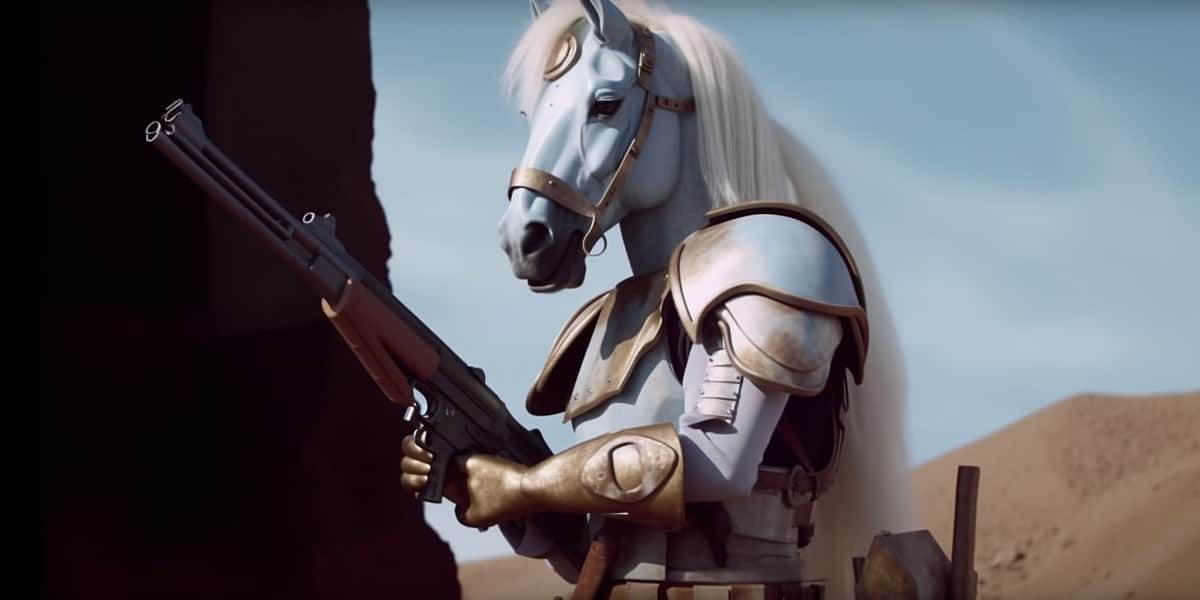 Thirty/Thirty was a blue-grey Equestroid and BraveStarr's chief deputy, often affectionately called "big partner". He could adopt a bipedal form at will and preferred fighting to resolutions, unlike BraveStarr. The A.I. rendition of Thirty/Thirty is a lighter blue horse head with a white mane attached to a human body. He's wearing armour rather than having cybernetic arms, and his weapon of choice, Sara Jane, is no longer a large blunderbuss but a shotgun.
RELATED: 8 Cartoons That Deserve A Reboot
Judge J.B. McBride is a red-haired woman who serves as Fort Kerium's judge and lawyer. She often assists BraveStarr in his quest for justice and peace and has acted as his consultant and occasional paramour. In battle, she uses the hammer of justice, an electronic gavel gifted to her by the Prairie People. She usually wears a black and grey ensemble, complete with a hat and gauntlets. While we can't see past her shoulders in the A.I. image, what we can see of her character is accurate to the cartoon. Her outfit resembles the armour pieces you'd expect to find in a sci-fi world, but they stick to the colour scheme and let her keep her hat.
Deputy Fuzz is BraveStarr's other deputy, whom he often calls "li'l partner". He's a member of the Prairie people, and while he is often used for comic relief, he does play more serious roles. The A.I. rendition of the character sees him more stereotypically cowboy-like than in the cartoon, but he still appears to be wearing a predominantly orange outfit.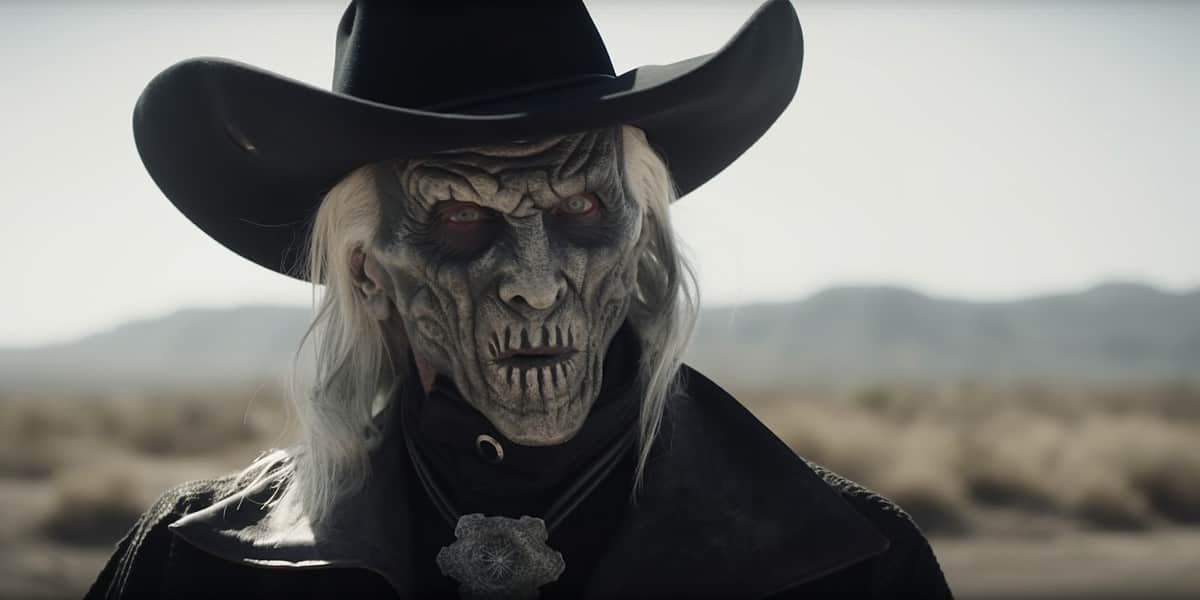 Tex Hex is one of BraveStarr's regular rivals, usually distinguishable by his withered purple skin. The A.I. rendition of the character made him a pale creature reminiscent of Game of Thrones's Night King and gave him an all-black ensemble instead of the green and yellow outfits he usually wears.
RELATED: These 80s Cartoons Deserve Live-Action Movies
TL;DR
BraveStarr is an old 80s cartoon, essentially the sci-fi version of an old, stereotypical Texas.
Charles Richardson used A.I. to see what a live-action BraveStarr TV series would look like.
The recreated characters included Marshal BraveStarr, 30/30, Judge McBride, Deputy Fuzz and Tex Hex.
Tell us, would you like to see a live-action BraveStarr TV series?