Artists have been using Midjourney to show us all the art concepts, movie concepts, and series we only knew we needed once an idea pops into their head and tells us exactly what we are missing. The original Top Gun came out in 1986, with its sequel hitting cinemas last year with Top Gun: Maverik. There has been talk about a third movie to round out Top Gun as a trilogy. Unfortunately, Tom Cruise has a hectic schedule for the next few years, so is there another way the trilogy could be continued? How about a Top Gun anime TV series?
RELATED: Top Gun 3 Starring Tom Cruise Doesn't Seem Very Likely
Top Gun Anime TV Series
If Tom Cruise is too busy to fit another Top Gun movie into the next few years, there could be another way for us to get the Top Gun content we are craving. Dynisty, an artist who uses Midjourney as an AI art tool, posted a series of images depicting the anime Top Gun, which he created using the "niji" algorithm on Midjourney and altered the rendered images to perfect them.
Although Midjourney is a powerful art synthesis tool, small details often must be fixed when an image has been generated. Usually, the problem lies with the hands, teeth, and sometimes the eyes of humanoid characters that have been developed. Nevertheless, after some retouching, the images look amazing.
The images show the main character, Pete Mitchell (played by Tom Cruise in the 1986 and 2022 movies), called sign Maverick, in many scenes from the first movie, including the iconic sunset scene where he is walking towards his jet. He can also be seen speaking to his commander and in a revelry with one of his closest friends.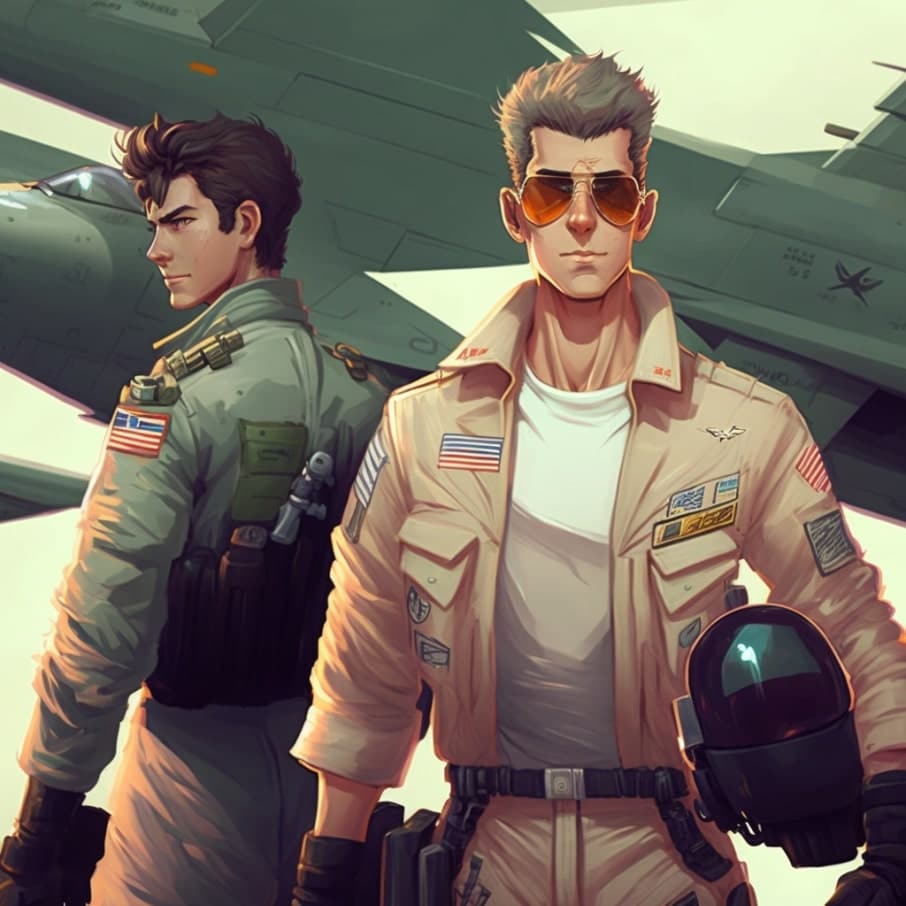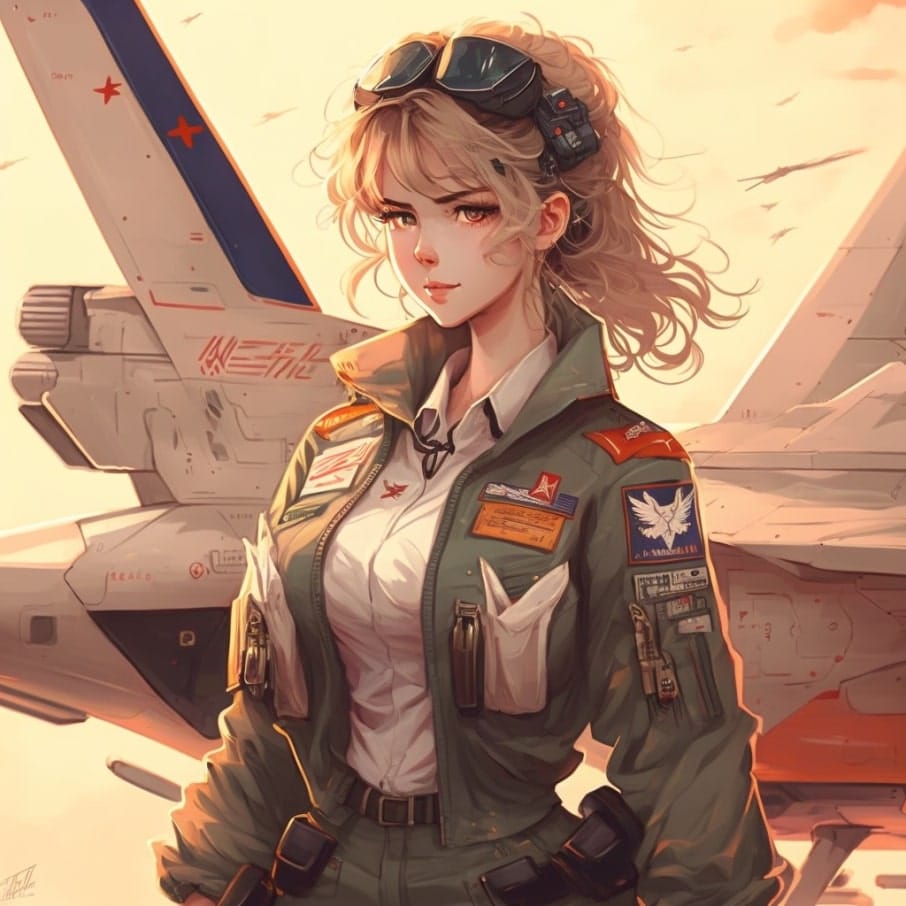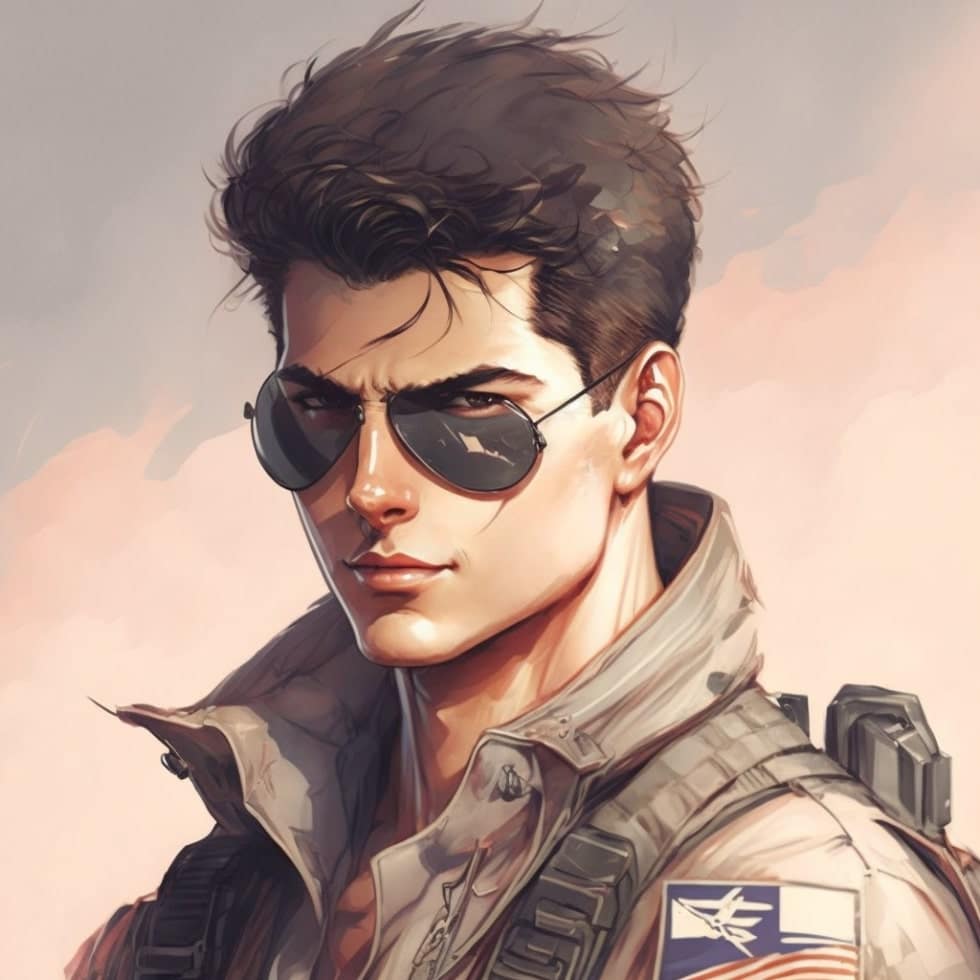 RELATED: Mortal Kombat 2: This Top Gun Actor Was Born to Play Johnny Cage
Top Gun
The story starts with Pete Mitchel, called the sign Maverik, a US Navy Lieutenant. He is an impetuous, daredevil ace pilot and is accepted into Top Gun, Miramar's elite Fighter weapons school. He is surrounded by the best of the best and must compete to become the best student. There, the impulsive young pilot meets Iceman, a brilliant and highly competitive fellow student who is just as skilled as he is.
He is still dealing with his father's untimely and mysterious death, which becomes part of the struggles he must overcome to give his all to be the best student at the academy. He makes it his mission to prove his worth to Charlie, the no-nonsense astrophysics instructor at Top Gun Academy. His goal is to win the prestigious Top Gun Trophy.
There is a lot left of the story of Top Gun that could be explored. The events of the film progress quite quickly so that everything can be contained in one feature-length film. If the Top Gun concept were to be explored in the form of an anime TV Series, there would be no worry about how old actors might get before they can stop convincingly playing in the film, and if they were to find voice actors that sound similar to the actors who star in the movie, even better.
While I have no doubt that the actors involved in the films would love to be a part of an anime TV series about the movie, turning Top Gun into a sequel would make everyone's lives easier, not having to work around complex scheduling issues.
RELATED: Top Gun's Glen Powell Should Be The MCU's Johnny Storm
What would you think about a Top Gun anime TV series?