Cartoon Network's favourite bears are returning to African screens with their very first feature-length film, We Bare Bears: The Movie.
Based on the popular cartoon of the same name, the film follows Grizz, Panda and Ice on their greatest adventure yet.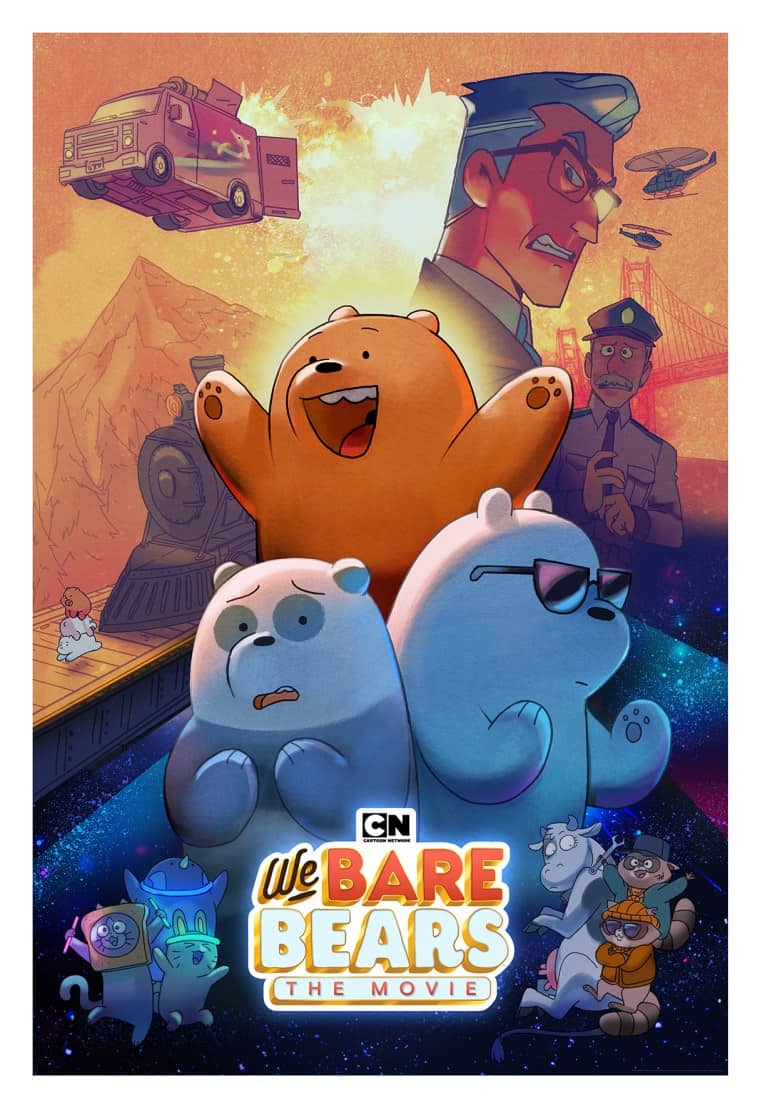 The story begins when the bear brothers desire to be accepted in their community unwittingly creates chaos throughout the San Francisco Bay Area. After a slew of complaints from the city's residents Agent Trout, from National Wildlife Control, pledges to restore the "natural order" by pursuing and separating the bears forever.
So the brothers go on the run, hoping to seek refuge in Canada. On their epic road trip the bears meet new friends and face dangerous obstacles. They also find out how they first met and became brothers – a discovery which will keep their family bond from splitting apart.
RELATED: Somebody Made A Movie About a Bear on Cocaine, & It's A True Story
The film serves as an allegory for what it feels like to be a minority in America (and other parts of the world). It explores important social/cultural issues like acceptance, family separation and racial discrimination – which are similar to the themes seen in the television series.
We Bare Bears: The Movie features the voices of series regulars Eric Edelstein, Demetri Martin and Bobby Moynihan as Grizz, Ice and Panda, respectively. They are joined by Marc Evan Jackson as Agent Trout and Keith Ferguson as Officer Murphy.
Directed by series creator Daniel Chong from a story by Mikey Heller and Kris Mukai, the movie serves as the series finale of We Bare Bears.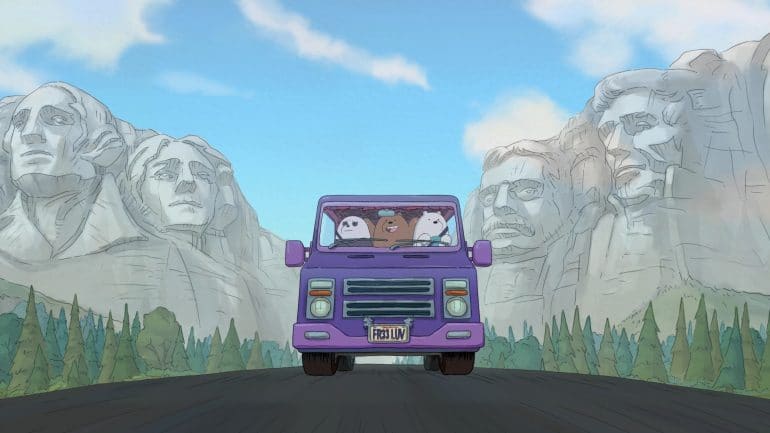 Since its debut in 2015, the series has earned numerous awards including a BAFTA Children's Award, a Jury Award for Best TV Series at the Annecy International Animated Film Festival, and several Annie Awards.
We Bare Bears: The Movie premieres across Africa on November 29th at 16:05 CAT on Cartoon Network Africa.