While football simulators like FIFA and Pro Evolution Soccer are normally in the limelight, there are many fans—like me—who like nothing more than to control every aspect of their club (or country) in a football manager sim. Football Manager remains the undisputed king in this category, but We Are Football has announced itself as a brand-new contender on the block—but does it deliver where it truly matters?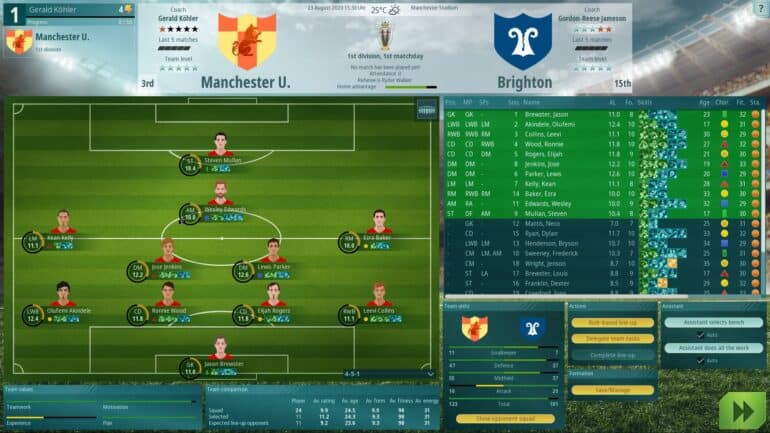 We Are Football promises a fuss-free, easy-to-play game, harking back to the days of FIFA Manager. On this front, it absolutely delivers. It's simple, intuitive and you know what's required of you at every step. It won't look foreign to Football Manager veterans, but it's also a much cleaner UI for first-time players who might be intimidated by all the menus.
More importantly, the sim sucks you in from the first moment. There are different things to do, such as speak to sponsors, tweak training, promote players, and even get some exercise for yourself. There's a lot to do, even if you don't have to do it all, but it feels all-encompassing and what you'd expect a real-life football coach to encounter on a daily basis.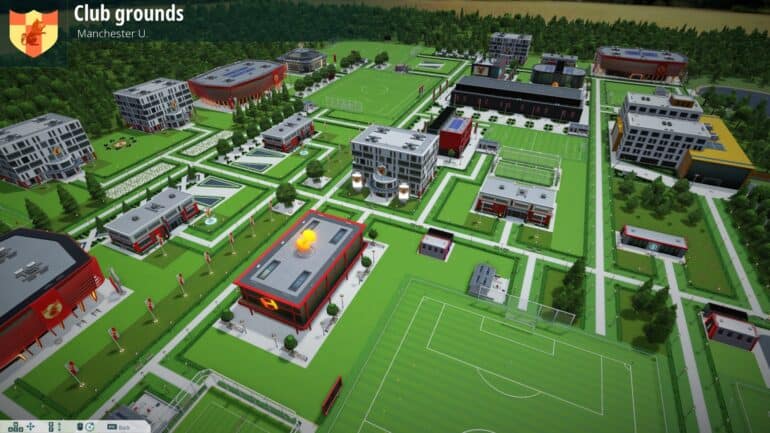 Sadly, when it comes down to the actual football side of it, this is where We Are Football fails. First off, there are no licenses here, so a team is named Manchester Red instead of Manchester United as an example. Second, there are no recognisable players. Instead, you're met with superstars like defensive midfielder Lewis Chapman who's Manchester Red's key player.
While there is a thorough editor available for you to change these and other details, it'll take a lot of work (or other people's hard work) to make this more realistic in the long run. Pro Evolution Soccer fans are undoubtedly used to licensing issues around clubs and stadiums, but this is major editing on a completely different level.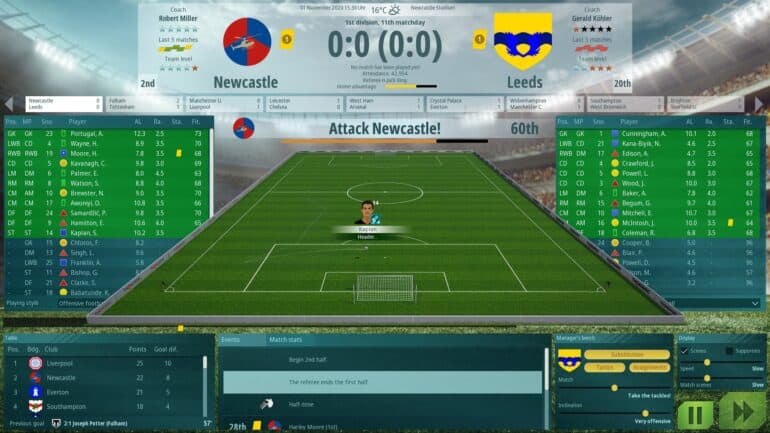 Unfortunately, this isn't the only issue that plagues the game, because the matches just aren't fun. Football Manager has put in a lot of effort over the years into making sure its matches are more authentic and lifelike, forcing players to analyse stats and adapt their tactics around their players and team's qualities. It keeps you up at night as you're made to consider the best possible strategy.
In We Are Football, everything feels randomised at best. A player right in front of the goal will cross or backpass instead of shoot. Then, more often than not, they miss easy goals but will score from the halfway line. It feels more like an under-nine game than a professional bout.
You also don't get to experience the heart and steel of a hard-fought match. Passes seem too simple and interceptions far and few in between, as the game's engine struggles to replicate any authenticity or passion. In short, the AI is nowhere near the level of intensity as Football Manager.
That's the thing about We Are Football. If it's meant to be a real competitor to Football Manager, it has a long way to go. It isn't just about looking shiny and pretty—it's also about the game. And unfortunately, the beautiful game isn't felt here.