A new generation of Shaft is coming to the big screen this year. Samuel L. Jackson reprises his role as the coolest private eye, John Shaft from 2000's Shaft, with Jessie T. Usher joining him as John Shaft Jr., his estranged son, and Richard Roundtree as the original Shaft. That's a lot of Shafts for one movie, but fans will be happy to see that the film actually looks like it holds up. Can ya dig it?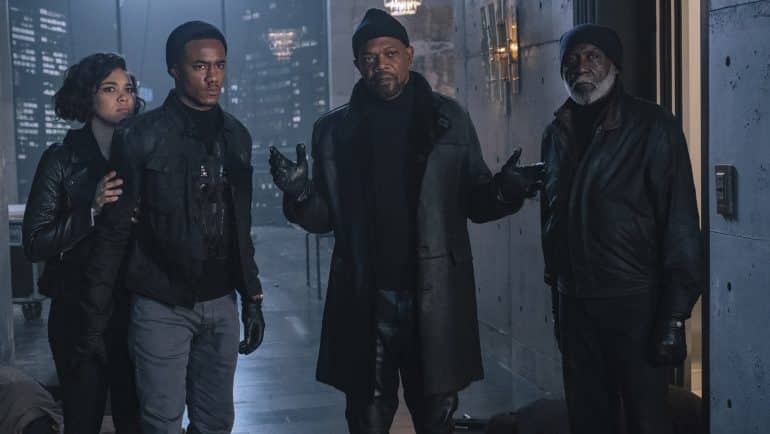 In the trailer for the new Tim Story-directed action comedy, we're introduced to Shaft Jr., who isn't half as slick as his pops. Of course, it's up to Jackson's character to help him Shaft-the-hell-up and solve a case while they're at it.
"He joins the FBI, which is sort of anti-Shaft family values. So when he comes to me for help, it's a matter of reshaping him," Jackson said in a recent interview.
The film's tagline reads, "More Shaft than you can handle." And, yes, we dig it.
JJ, aka John Shaft Jr. (Usher), may be a cybersecurity expert with a degree from MIT, but to uncover the truth behind his best friend's untimely death, he needs an education only his dad can provide. Absent throughout JJ's youth, the legendary locked-and-loaded John Shaft (Jackson) agrees to help his progeny navigate Harlem's heroin-infested underbelly. And while JJ's own FBI analyst's badge may clash with his dad's trademark leather duster, there's no denying family. Besides, Shaft's got an agenda of his own, and a score to settle that's professional and personal.
Shaft releases in theatres on June 14.