You can now watch the first 7 minutes of Mortal Kombat (2021) on Youtube!
For those still on the fence and looking for more reasons to see the new Mortal Kombat movie, the footage (which includes an epic fight scene) might be enough to change your mind.
The film's intro shows the epic fight between Joe Taslim's Sub‑Zero and Hiroyuki Sanada's Scorpion.
Watch the first 7 minutes of the new Mortal Kombat movie below.
As fans of the franchise would expect, the rivalry between the Lin Kuei and the Shirai Ryu ninja clan is at the heart of the new Mortal Kombat movie. Rightly so, the film begins with an epic showdown between Bi-Han and Hanzo Hasashi.
While Bi-Han seems to be well on his way to becoming Sub-Zero, already have his ice/freezing abilities, Hanzo Hasashi has yet to become Scorpion. In 17th Century Japan, he is living a simple life in a small village with his family when the Lin Kuei attacks.
After assassinating his wife and son, Hanzo faces off against Bi-Han and is mortally wounded. With his dying breath, he reaches out to the cries of his infant daughter.
Only moments later, Raiden appears and retrieves the child before disappearing again.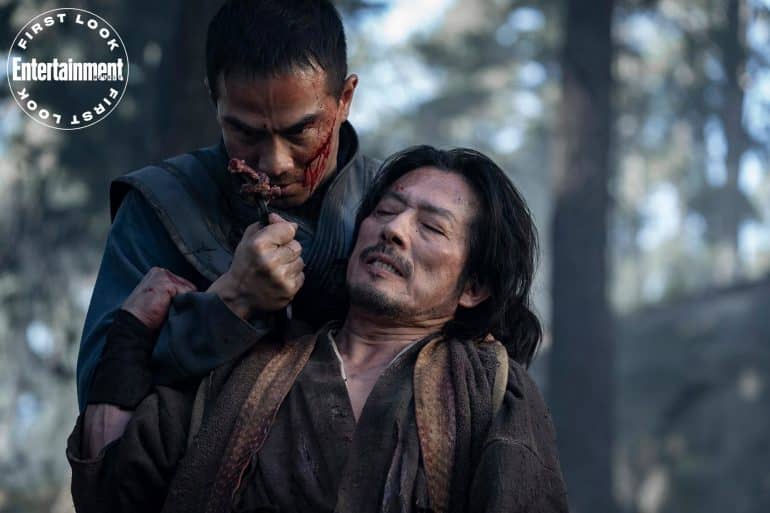 This is how the new Mortal Kombat begins. It's epic. It's brutal. And it's a fitting start to the new reboot.
What's particularly great about the film is how it finally puts Asian martial artists at the forefront. Joe Taslim, Hiroyuki Sanada, Lewis Tan, Ludi Lin, Ng Chin Han, and Tadanobu Asano are not sidekick characters here. They have key roles.
This is perfect — especially since the game franchise has always embraced diversity in race and martial arts fighting styles.
It's really great that Warner Bros. is pushing the promotion of the film. Hopefully it ends up making a ton of money at the box office.
We need a Mortal Kombat 2!
Did you watch the first 7 minutes of Mortal Kombat? What did you think?