The Watch Dogs franchise is one that has divided many Ubisoft fans over the years. It is a franchise that has struggled to find its identity, with the original going for a grittier tone while the sequel decided to lighten things up with a less serious plot and protagonist. Watch Dogs: Legion tries to find middle ground and straddles the line between being more realistic and the game's crazier over-the-top moments.
Watch Dogs: Legion takes place in a future London where Dedsec finds themselves framed for terrorist attacks initiated by a rival shadowy hacker group called Zero Day. These attacks allow a private military group called Albion to take over London under the guise of protecting it from Dedsec.
Of course, this being a Watch Dogs game, there is more to this than first meets the eye.
A not too distant future, a sinister group and a city that needs liberating. That does sound like the typical Watch Dogs plot, however, the game mixes things up with the addition of a new recruitment mechanic – a brand-new mechanic that might divide fans even more.
Instead of taking control of a single protagonist, the game tasks players with starting from scratch and recruiting a bunch of new members to join Dedsec.
Unlike most games, the NPCs in Watch Dogs: Legion aren't just there to hand out quests. In the world of Watch Dogs: Legion, each character comes with their own set of skills and abilities and can potentially be recruited to join your cause. Of course, these characters range from the very useful, being able to summon a construction drone or being extra sneaky, to the more mundane, such as having a gambling problem or compulsively buying clothes.
While most of the skills (for example, faster hacking times) are self-explanatory, there are skills that I later found were actually quite nuanced. A Skill such as the previously mentioned gambling problem might seem irrelevant at first but I soon released that adding this NPC to Dedsec meant that I had a small amount of cash siphoning into my pocket every time the character presumably went on a gambling spree.
The same goes for the compulsive shopper who would randomly add new cosmetic clothes to my character's wardrobe. It's quite impressive to think that each NPC you see has a skill that could be handy and that you might be able to use when fighting against Albion.
Of course, it doesn't take long to discover who your favourite operative is. For me, it was my construction worker who had the overpowered ability to summon a construction drone that he could use to fly to any location. This made sneaking into restricted areas a lot easier than going into the front door.
Should this type of strategy not be to your taste, you could just as easily recruit someone with access to a restricted site, such as a doctor or a police officer and they could just stroll in without anyone batting an eye.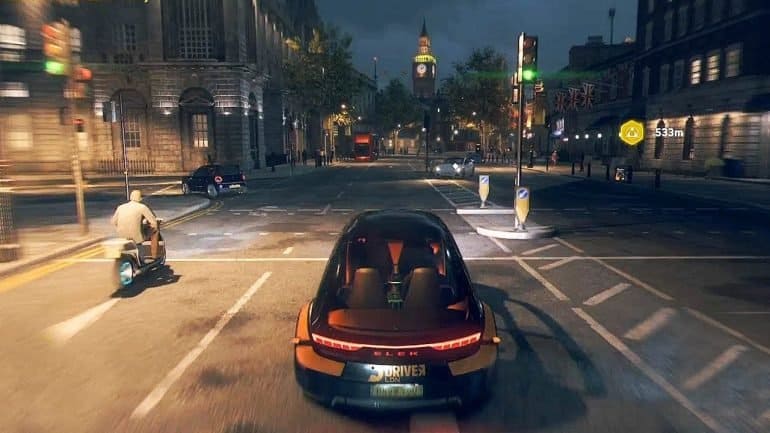 Each encounter and mission comes across as a puzzle, with you having to figure out how to best to use your unique group of recruits to complete your objective. Also, using different characters when completing quests does help alleviate the repetitiveness that can set in after a while.
So how does recruiting work? Basically, it boils down to you completing various side missions for these characters, which then convinces them to join your cause. Some of these missions are quite intricate while others can be of the go there and get that variety.
In order to be recruited, NPC's must have a positive view of Dedsec. If they see the group as a threat, it takes a bit more digging (using the deep profiler) and work to get them to trust you and then join the group.
Characters you recruit may not have their own skill tree but there is a shared upgrade system which sees you unlocking abilities. These include cloaking or spider bots for your members to use.
When a member of your team is caught or shot, they have a cooldown timer, which needs to run out before they can be used again. It is important to note that Watch Dogs: Legion also has a permadeath setting which raises the stakes a bit more.
Although the new recruitment system is one of the best parts of the game, it is also part of one of the games most glaring issues. In a game with a central protagonist, it is easy to get invested in the character and their journey. In Watch Dogs: Legion the fact that you can basically play as anyone means that I soon found myself seeing my group of rag-tag recruits as merely numbers and abilities.
Sure, each character does have a unique personality, but I never found myself latching onto any of my recruits.
Combat is exactly what you would come to expect from a Watch Dogs game. It boils down to ducking behind cover and popping out to take down your foes.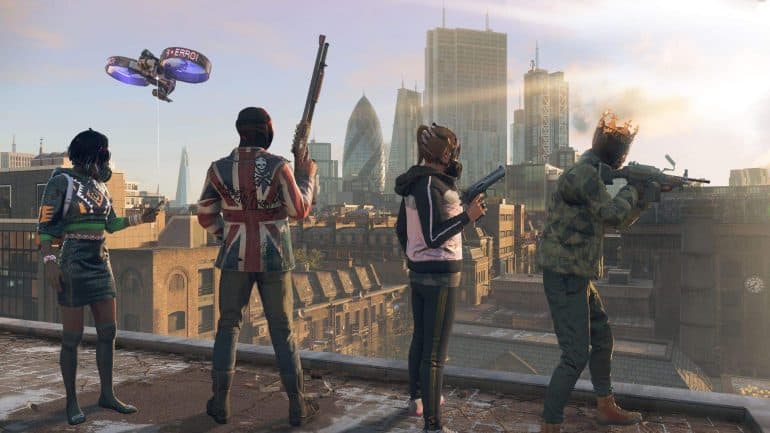 The A.I. in Watch Dogs: Legion did on occasion surprise me by flanking me but, for the most part, I was able to escape most encounters without too much of an issue.
Visually, London is a feast for the eyes. Of course, the fact that the game is on next-gen consoles means that all the shiny bells and whistles you would like to see are here. The city feels grounded in reality, mainly because it mixes the old and the new. This results in a London that feels only a few years away.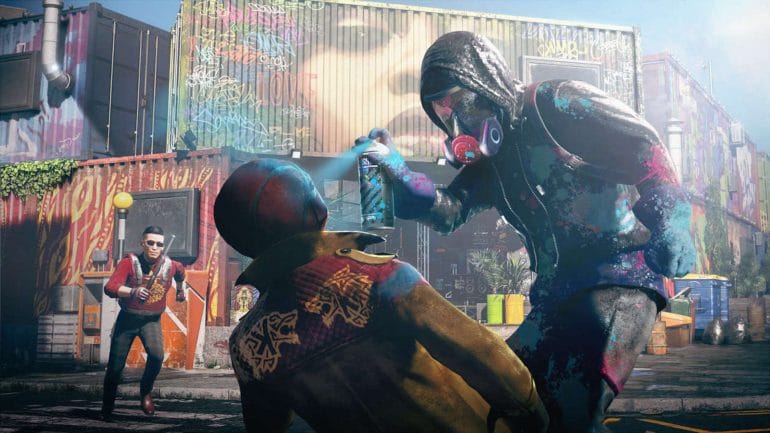 Watch Dogs: Legion should be commended for trying something new. With the developer being known for following the same old open-world recipe, it is great to see them coming up with new creative ideas.
Sure, there are still some niggly issues with the recruiting system but it's a system that does show a lot of potential. It feels like the Watch Dogs franchise is slowly but surely finding its stride, and I can't wait to see how the next game will evolve.
Ubisoft provided a review unit to Fortress of Solitude for the purposes of this review.
The Review
Watch Dogs: Legion
Watch Dogs: Legion isn't perfect, but the visually stunning futuristic London and recruitment mechanic more than makes up for the game's few shortcomings.
PROS
Discovering new and interesting recruits
London looks gorgeous
Some missions genuinely feel like puzzles
CONS
Missions can get repetitive
No single protagonist
Review Breakdown
Story

0%

Gameplay

0%

Graphics

0%

Replay Value

0%

Sound and Music

0%