A new interview reveals that Zack Snyder threatened to quit Zack Snyder's Justice League after Warner Bros. insisted that he remove Green Lantern (John Stewart) from the final scenes of the film.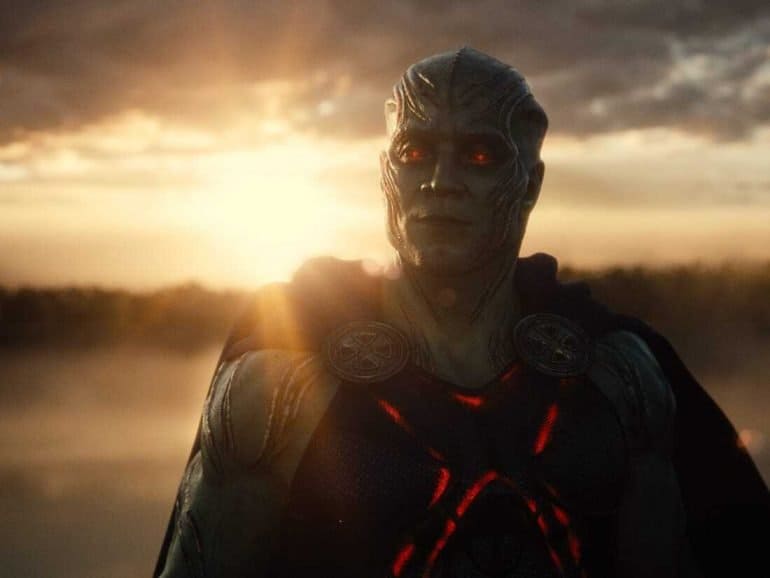 A Knightmare
Everyone who knows the story behind Zack Snyder's Justice League knows that it hasn't been an easy road. In fact, it's been a bit "knightmarish" – excuse the pun.
From production woes to fights with the studios and pushback from execs. It's a miracle that the film was even completed.
Although there were two other Green Lanterns present in the final version of the Snyder Cut, one of the few disappointments fans had was a missing 7th member of the Justice League. It's no secret that the character was meant to be a Lantern.
While some suspected that Ryan Reynolds' Hal Jordan would show up somewhere in the film, that wasn't to be. Instead, we got a very satisfactory appearance by Martian Manhunter (Harry Lennix's General Calvin Swanwick).
However, that wasn't always the plan.
John Stewart as Green Lantern in Zack Snyder's Justice League
Zack Snyder revealed in an interview with Esquire that he originally planned to have a special cameo by John Stewart (Green Lantern):
Zack Snyder: So here's the situation. In that whole sequence, the new is the Batman Joker scene. If this is my last DC movie, I felt it was going to be rude for me to have never gotten Batman and Joker together in a scene. And so I kind of came up with that scene. The last scene with Martian Manhunter, originally, I had shot it in England. And the dialogue was very similar, but it was supposed to be one of the Lanterns.

And then the studio had told me I wasn't allowed to shoot anything. That there would be no film made of any kind. During production, that was a thing they insisted on. And I shot stuff anyway, of course, in my yard. And one of the things I shot was the Green Lantern scene. And then they asked me, when they saw the movie and saw that I put it in there, they'd take it out. And I said that I would quit if they tried to take it out. And I felt bad. The truth is I didn't want the fans to not have a movie, just based on that one stand that I was going to take.

And the Green Lantern was John Stewart. And that was part of it too. I was like, I don't want to take a person of colour out of this movie. I'm not going to do it. And, but then, but I felt like having Harry Lennix's Martian Manhunter at the end was, that was okay.
Who was cast as John Stewart?
To be honest, we have no idea.
What's incredibly admirable about Snyder is his insisting on keeping the role and special cameo for a character of colour.
In the end, of course, the studio won — sort of. Zack used J'onn J'onzz instead, a fair compromise considering that the character fits into the world better. In fact, Harry Lennix's Martian Manhunter was there all along, from the very first film to the last.
One of the most concerning things about watching the 2017 film and comparing it to the current version is the lack of characters of colour. In fact, Joss Whedon reduced the role of Ray Fisher's Cyborg, Zheng Kai's Ryan Choi and Joe Morton's Silas Stone in the film. He also removed Harry Lennix, Robbie Gee, Karen Bryson and Kiersey Clemons completely.
Warner Bros. might have bigger plans for Green Lantern somewhere down the line, but considering that this version of Justice League isn't considered canon, was there really a reason to remove John Stewart?
Our pick for the role would be Idris Elba.
Who would you have liked to see cast as John Stewart Green Lantern in Zack Snyder's Justice League ?