Cricket is a very popular sport. Even though it isn't all that famous outside former British colonies, it has millions of fans in each of them. There are about 2.5 billion cricket fans worldwide today, which is a pretty big number, considering the world's population is about 7.8 billion. The sport that began as a children's pastime in 17th century England keeps entertaining scores of adults until today.
Where the Fun Is At
If you're new to the cricket world, it might feel a little confusing to follow all the competitions that are going on. Luckily for sports fans, there's no shortage of top-level competitions, both nationally and internationally. In this article, we'll talk about some of the most important ones.
National Leagues
Some of the finest cricket matches happen during national competitions. In fact, some national leagues concentrate so many stars that their games are always at an international level.
Indian Premier League
The Indian Premier League (IPL) is for cricket fans, while the English Premier League is for football fans. Cricket fans worldwide follow the ten teams coming from different provinces around the country. The IPL follows the T20 rules, and it's a quite dynamic and commercial tournament. The league was created in 2007 and already has a brand value of nearly USD 4.16 billion.
Caribbean Premier League
The CPL or CPL T20 has a huge fan base. Last year, the tournament was followed by over 500 million viewers worldwide. Even Hollywood stars have been following the games, with Mark Wahlberg supporting the West Indies. It's another T20 tournament, with only six teams, which came to replace the former Caribbean T20 in 2013.
Australia Big Bash League
The BBL is also known as KFC Big Bash League due to its sponsorship. It's a professional T20 league established by Cricket Australia in 2011. The BBL is clearly inspired by the Indian model, with shorter matches and more dynamic competitions. The league comprises eight star-studded teams that host local and international stars. The BBL is followed by over 40 million fans every year.
Vitality T20 Blast League
Vitality Blast is the catchy name of the premier league where it all began: England. Although it's not as famous as the IPL or the BBL, it's still a very traditional one. In contrast with the Australian and Indian leagues, the Vitality Blast has a lot of teams: 18 in total. For this reason, it's one of the most exciting cricket competitions for betting. Bet on Vitality T20 Blast on 10CRIC.
International Tournaments
National leagues are great, but there's only space for the cream of the crop in international tournaments. In such tournaments, lovers of the sport can enjoy it at its best. Here's where you'll find the best players in the world at every game.
ICC Cricket World Cup
The ICC World Cup is the most popular competition in the sport, hands down. The first edition occurred in 1975, and it takes place quadrennially. It follows the ODI (One Day International) and has four stages. It's always the most important event of the year when it happens, attracting dozens of millions of fans at every edition.
T20 World Cup
If the ICC World Cup is the best ODI tournament on the calendar, this title belongs to the T20 World Cup when it comes to this format. It was launched in 2007, and it's a biannual event. It's a pretty short tournament, although it has 16 teams fighting for a 7.5 kilograms trophy. T20 competitions are shorter than ODI or Test tournaments, in general, and also much more marketable for the same reason.
World Test Championship
The World Test Championship is a brand new tournament with its first edition between 2019 and 2021. Test cricket is the longest format of this sport, where a single match goes on for five days, with six hours of game in each. It should have replaced the Champions Trophy in 2013. However, plans had to be adjourned, and the tournament was only launched in 2019.
Asia Cup
It makes sense that the biggest continent in the world hosts one of the biggest international competitions too. Asia Cup started in 1984 and has two formats: T20 and ODI. It reunites some of the finest national teams in the world, like India, Pakistan, and Sri Lanka. It's a quadrennial competition, where India has more trophies than any other team.
Bonus: ICC Champions Trophy
The Champions Trophy was first disputed in 1998, and it's an ODI competition. It had a different name back then: ICC Knockout Tournament. The name changed to Champions Trophy in 2002. Unfortunately, the event was discontinued in 2013. Still, due to its success (even if short-lived) it deserves to be among the most important cricket competitions worldwide.
Quick Facts About Cricket
Are you new to this sport? Don't worry: here are some interesting and funny facts about cricket to help you out in a bar conversation.
Cricket is played professionally in 180 countries;
Cricket's first participation in Olympic Games happened in 1896;
The longest format of the game (Test cricket) lasts five days; six hours per day;
The game originated in 17th century England; the first Test match was played in 1877;
The longest match in history took 14 days. It was between England and South Africa;
Early versions of the sport used only two wickets;
The pitch length is the only rule that has never changed;
The first women's cricket match took place in the 18th century;
A score of 111 is called a "Nelson Score", and it's considered a bad omen because it looks like wickets without bails.
Games, Games, Games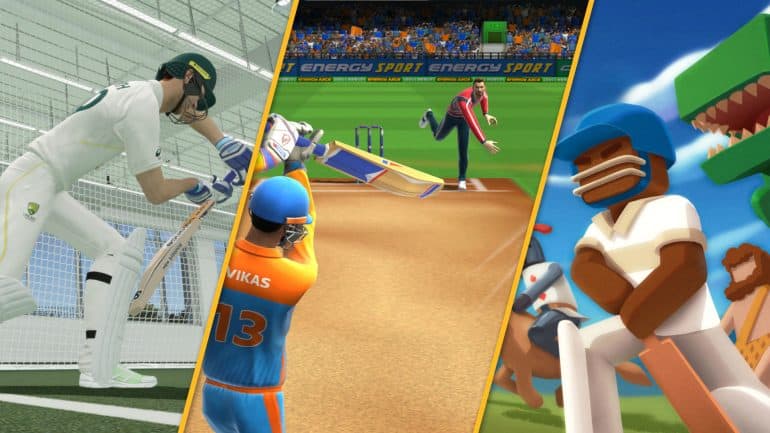 Every year, cricket fans enjoy a calendar full of exciting tournaments with varied rules and playing styles. T20 competitions are more commercial because they're much easier to broadcast. A T20 lasts "only" about three hours, while ODI matches go on for nine hours. Anyway, top performances are always served in any of the competitions mentioned above.