With gaming comes many issues, and one of the most prominent are internet and Wi-Fi speeds. When streaming, it can be very annoying when you cut out from your viewers or you can no longer watch your friend's game. In turn, when it comes to joining an online match, lagging and slow speeds can really impact your success rates. Likewise, this is a huge problem when you want to quickly download a game or update one so that you can get to playing. But, of course, the last thing you want to do is pray to the Wi-Fi deities for a faster connection and double the download speed on your PS5.
RELATED: PS5 Gamers Warned of Fatal Design Flaw That Destroys Consoles. Here's How To Prevent It
Similarly, when you are in a rush, waiting for a game to load can take forever, even if that isn't necessarily the case. As a problem that has been plaguing console and PC gamers for a long time, PlayStation users may be happy to find that they can double their download speeds by changing a simple setting on their console. Unfortunately, this only works for owners of the PS5 and people using a Wi-Fi connection. So, if your console is hooked to an ethernet cable and your download speeds are still not up to par, you are out of luck. However, here is how PS5 owners can take advantage of this setting:
How Can You Double Your PlayStation 5 Download Speeds?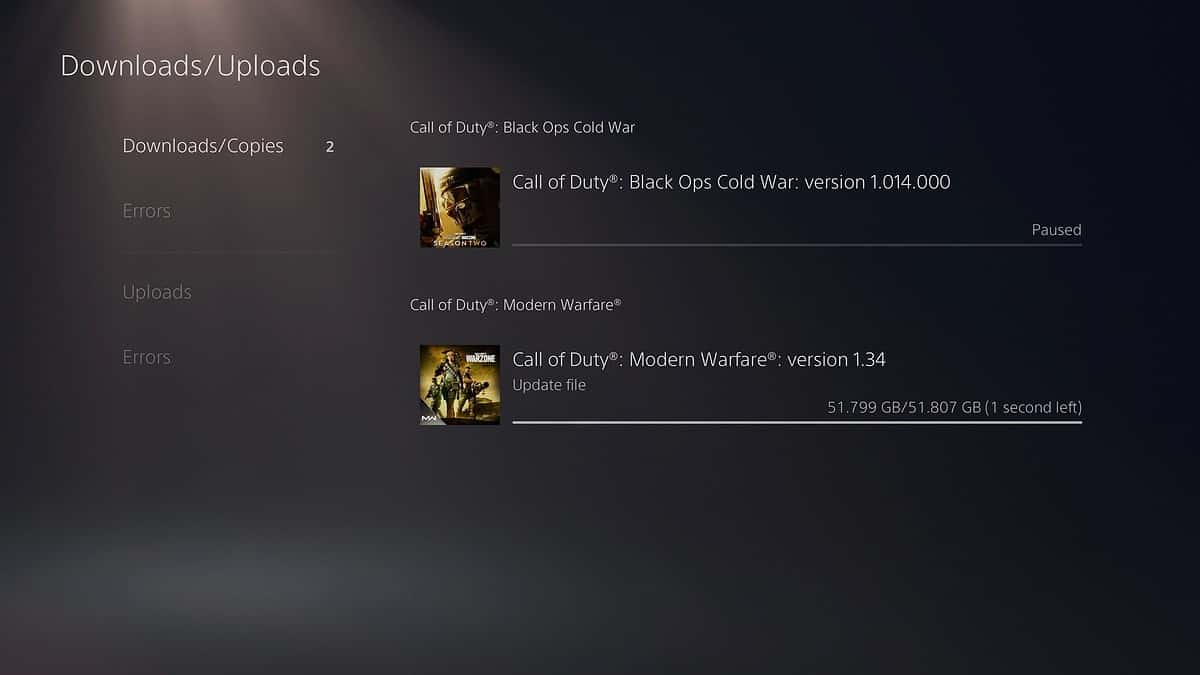 The process is extremely simple and can be sorted in just a few clicks. If you still cannot up the download speeds after reading this article, then perhaps some YouTube tutorials may assist in getting you to the right place. Follow these instructions in this order, and you should be sorted:
Go to Settings on your device, then click 'Select Network'.
Now, find the name of the network you are currently connected to. Remember, this means you have to find the name of your router or Wi-Fi. Once you have done so, select 'Options' and then 'Forget Network', which will remove your Wi-Fi from your console.
When reconnecting, follow the steps stated above and instead of pressing 'Forget Network' after options, click on 'Wi-Fi Frequency'. Here you will be given the option of setting it to 5GHz, which is the fastest possible speed you can get on your router. Select this.
And that's it! It is as simple as 1-2-3, and your download speeds should be doubled. Okay, maybe not doubled, but it will be way faster than when you were using your 2GHz connection.
RELATED: Why The Nintendo Switch 2 Could Be A PS5 Killer
How to Know If You Have Done It Correctly?
For all the overthinkers, don't worry; Fortress of Solitude has got your back. If you are worried about whether you have properly upped the download speeds on your device, then there is an easy way for you to check.
Once you are in the 'Options' menu after selecting 'Select Network', you can choose your Wi-Fi frequency.
After setting it to 5GHz, go back to one screen and see the option labelled 'Connection Status'. Click on this and then select 'View Connection Status'. If you have successfully upped your download speeds, then this option will display that you are using 5GHz. If not, then perhaps try redoing the steps again, as listed above.
You can also opt to use the 'Test Internet Connection' if you still are doubtful, and this will show you whether or not you have done so correctly.
RELATED: Sony PlayStation Should Reintroduce Buzz! On The PS5
TL;DR
Download speeds and internet lagging have been a formidable foe in the gaming community for a long time.
However, a single setting on the PlayStation 5 can help you double your download speeds if you are using a Wi-Fi connection.
This can be done in the Settings menu by changing your network frequency to 5GHz.
Were you able to successfully double your download speeds on the PS5?