Are you interested in a WandaVision spinoff on Disney+? Well, Kat Dennings is too.
Disney+ has been on a roll recently with its Marvel shows. Starting with WandaVision, the MCU has captivated their fans with side stories such as The Falcon and the Winter Soldier and Loki. However, there's still a lot more to explore in these show's connected universes, and there's at least one of them which has been confirmed for a second season.
There are also rumours going around about a possible WandaVision spinoff, with some cast members already voicing their support for the project.
One actress that sounds positively ecstatic about the prospect of working on such a spinoff is Kat Dennings, who plays Darcy Lewis in the show.
Thor or WandaVision?
Dennings' appearance in WandaVision was a pleasant surprise for fans, who didn't expect her character to appear after she was missing for a while in the MCU. The last time we saw Darcy was in Thor: The Dark World; considering how divisive that film was, it's no surprise that the higher-ups at Disney would do everything to shake things up with the Thor series.
Fortunately, Darcy plays a great part in WandaVision and proved that her character still has some surprises up her sleeve. She quickly became a fan-favourite in the show, along with her co-star, Randall Park.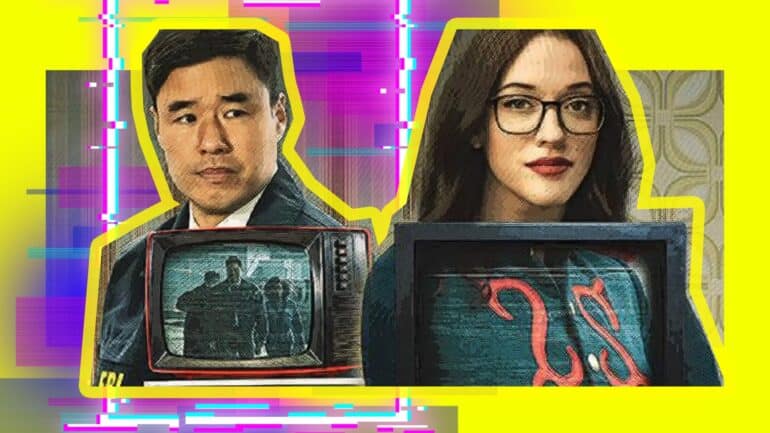 Agent James "Jimmy" Woo
Park plays agent Jimmy Woo since Ant-Man and the Wasp, reprising his role in WandaVision. His character was one of the best parts of the show, showing that even FBI special agents can have a human side in shows like this.
His chemistry with Kat Dennings wasn't overlooked by fans, who are now asking Disney+ for a WandaVision spinoff starring their two characters. While Disney hasn't said anything on the subject yet, the idea of a spinoff actually makes a lot of sense in this side of the MCU.
The idea behind these MCU shows was to expand on the stories of certain characters that haven't been properly developed in the films. The relationship between Wanda and Vision had a ton of potential for a show, even more so with Wanda's connection to the Multiverse.
https://www.youtube.com/watch?v=nAk8PP7EzaI
Continuing the Series
So far, only Loki has been confirmed for a second season at Disney+. That said, the door isn't closed when it comes to possible WandaVision spinoffs, and that's thanks to the show's core concept.
As we mentioned before, Wanda has a certain connection to the Multiverse. As such, she's capable of experiencing multiple realities, and might even play a major role in the upcoming Dr. Strange film, In the Multiverse of Madness. All this talk about alternate realities and "What Ifs" sure does sound like a WandaVision spinoff might be coming before we know it.
Seeing Kat Dennings' disposition to reprise her role as the lovable Darcy Lewis, it seems like fans might get the WandaVision spinoff they were hoping for after all. Randall Park has remained silent about his involvement in future Marvel projects, but his character's popularity all but ensures that he'll be back for any spinoffs or future projects at Disney.
Kat Dennings seemingly will be absent in the upcoming Thor: Love and Thunder, but she's said that she's ready to star in anything Marvel moving forward. As we learned with the show and Wanda's powers, the only thing we can predict about a future WandaVision spinoff is that it's going to be completely unpredictable.
Do you want a WandaVision spinoff with Kat Dennings and Randall Park?