Previously on WandaVision … no.
Before WandaVision.
In fact, long before Wanda and Vision were a thing, there were the chilling adventures of Agatha Harkness. When it came to witchcraft, there was nobody better at it than her in her coven; but many years later she learned of a new witch: Wanda Maximoff – a witch whose untapped potential was being squandered when Maximoff teamed up with a group of superheroes called the Avengers.
As Agatha Harkness tries to learn the secrets of Wanda's past and discover the source of her powers, Wanda herself must confront the truth and deal with all of the tragedies which have befallen her. With Agatha holding Wanda's children captive, and Director Hayward and SWORD unveiling their secret project, time is running out and the show in Westview is coming to an end…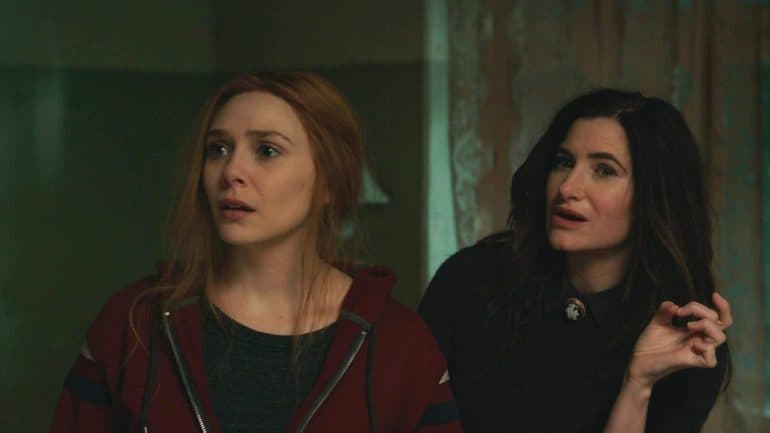 The introduction of Wanda and Pietro Maximoff, all the way back in The Winter Soldier, wasn't too big a deal except for comic book fans who recognised them. They were introduced without much fanfare, and even in Age of Ultron there was very little shown of their backstory. They had superpowers and they hated Tony Stark – that was enough, and all most viewers needed to know. It worked, and audiences accepted them as… well, certainly not mutants, because that word was a no-no. So, instead, let's just say they were special.
As origins went, it was vague. But, much like the latest version of Spider-Man, a full origin story wasn't really necessary. And you know what? That was just fine.
The question is, did we need more to it? After all, we've seen almost every other MCU superhero origin story, right? Well, except for this version of Spidey. And Hawkeye (so far). And Drax, and Groot… and so on. But seriously, it's good that at least we're presented with a few more pieces of Wanda's origin story here, along with some other moments from her tragedy-packed life.
To say that she's been through a lot is an understatement, because it looks like the universe simply wants to dump all over her. Repeatedly. And that's how it's supposed to be.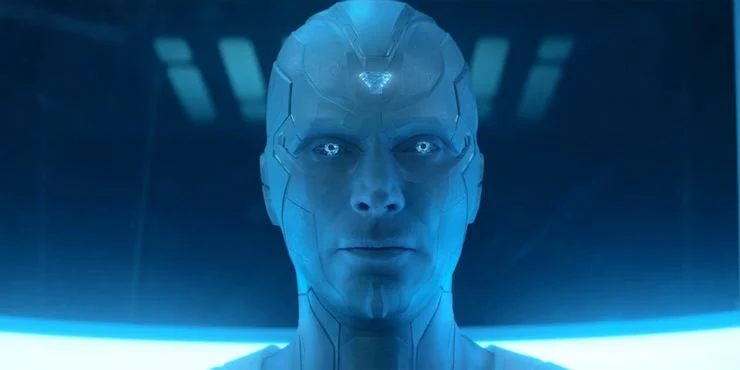 Now, if you're a fan of the Scarlet Witch (and yes, it's okay to call Wanda that), origin stories, MCU lore, a fan of Elizabeth Olsen (who turns in a fantastic performance as her character teeters on the verge of several nervous breakdowns)… or schadenfreude, if that's what you're in to… then odds are that you'll really appreciate this, and it's handled in a rather mature fashion.
Thankfully, it's also a good way to fill in some of the blanks of the story so far, and to explain why it's where it's at now. It may have intentionally left some mysteries still unsolved, but then that's what the final episode is for. This does a good job of laying down most of the final groundwork though, and not everything is as it seems or what people imagined.
But was episode 8 of WandaVision ("Previously On") necessary? Not as such, or at least not in this way.
Initially, viewers are given the briefest of glimpses into Agatha's past, with some exposition thrown in which sounds a little clumsy at times. It gets increasingly unconvincing as the episode goes on, too. Following the previous episode's stellar reveal, it's a let-down and it's hard to know just what tone the show is trying to strike with her. Is she devilishly naughty, or just a bland stock villain who's self-aware? Likewise, the pacing in this episode is awkwardly sluggish, and for the first time it was visually underwhelming to the point of looking cheap.
It also doesn't help that episode 8 of WandaVision ("Previously On") may dash the hopes of some comic book fans too, by failing to take advantage of golden opportunities to throw in a few Easter eggs. There are still a few, and a handful of references that only they'll get, but this episode really could have done a whole lot more. Suddenly it looks like it's in danger of having its creativity reined in, and of becoming painfully predictable as it fails to live up to viewers' expectations.
For all its faults – and there are a few – there really are a few stunning touches scattered about though. Vision's inherent "humanity" leads to some of the best dialogue in MCU history, while the subjects of grief and mental health are treated with some dignity (or at least as much as possible from a superhero show) at a time when it's very much required. It may not always be pretty, but it's certainly effective.
There are a few secrets revealed amongst the secret origins, but as an episode it's simply a functional piece of the big picture. It's more good than bad, and is still absolutely necessary for anyone watching the entire series, but on its own merits it's somewhat disappointing.
Episode 8 of WandaVision, Previously On, lives up to its name by showing highlights of the story we haven't been privy to yet, almost like a clip-job of unseen moments. However, much like its namesake, it's also far too brief to be telling a full, satisfying story.
The Review
WandaVision Episode 8 "Previously On"
An unsatisfying way to fill in the blanks.