Let me tell you a tale. So, in episode 7 of WandaVision, one of the show's biggest reveals turns out to be exactly what just about every fan out there had already worked out ages ago. Fair enough. Working out a supposed major twist like this in advance is… well, it's kind of on all the Marvel fans, who can see Easter eggs and existing story elements from the comics coming a mile away. That's no knock on them, because I'm one of them and it's the same for me.
Some days, it just isn't worth getting out of bed. With Wanda's marriage hitting a rough patch, an undead brother from another mother-freaking-universe, and the pressures of keeping it together as a parent and superhero witch, Wanda decides it's time she has a Treat Yo'Self Day. That means spending the day at home in her PJs, chowing down some breakfast cereal! No pressure at all, right? As for Vision, just getting home from the circus is an adventure even with the help of Darcy Lewis!
The problem with fly-on-the-wall shows though is… who's behind the camera, filming everything?
As reality falls apart at the seams in Westview, the fourth wall is torn down in shocking ways. Meanwhile, outside of Westview, Monica Rambeau learns the truth about SWORD's plans for Vision and attempts to re-enter the hex field. But her plan is about to change her life, and the fate of the world…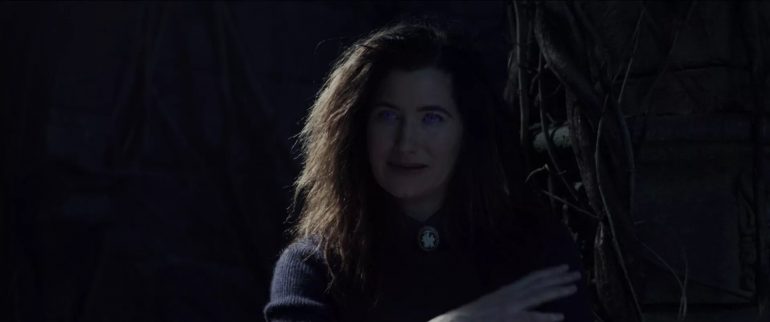 As a comic book reader for forty years, I wasn't shocked in the least at what I saw in episode 7 of WandaVision. However, I guess anybody could go on Reddit or YouTube and see the (correct) theories viewers had. It didn't take a crystal ball to see this future play out. There's no gloating, or "I told you so" sense of smug self-satisfaction or even the joy of having unscrambled a puzzle. That's because it was almost too easy.
Except… I'm friends with a guy who doesn't know the comics. He doesn't know Marvel, and only knows some of the MCU. His knowledge is based on the movies and some of the shows he's seen. He's one of those few who's managed to avoid possible spoilers too, and couldn't give a crap about reading people's online theories. Yes, it's like he lives under a rock.
And you know what? His reactions to the big reveal in episode 7 of WandaVision were comments of "Wait, who?", "Oh…" and "Hmm…"
I'm guessing that those probably aren't the reactions Marvel Studios would have wanted.
So, for those viewers already in the know, the main twist and name-dropping feels strangely underwhelming; and for those who aren't, it's barely enough to raise a confused shrug. To make matters worse, there's more than just one big reveal here, there are at least four. On top of that, there are also some squandered moments and opportunities which have had viewers getting their hopes up throughout the entire season.
So yeah… that's not great.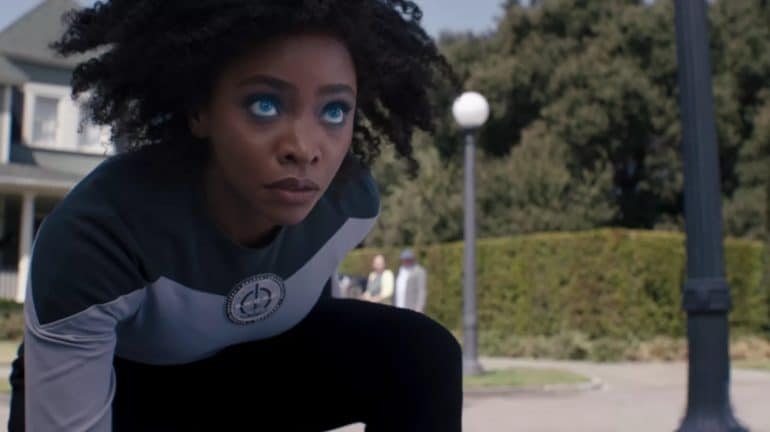 Still, at least there's a catchy theme song to be had, and one of the most wickedly wonderful jokes ever. It seems like one of the characters clearly believes in the George Lucas School of Plotting regarding emotionally involving an audience with a kitten. If so, that's certainly a smarter and more hilarious joke than the dismal pun regarding the top-secret SWORD project.
On the whole, it isn't like episode 7 of WandaVision is actually bad or anything. It's interesting to note that this is more a case of obvious flaws dragging down what's mostly a great show, rather than being a bad show with some good intentions. Of course, it's a matter of perspective; but underestimating the quality of the show itself would be a mistake. Instead, it's just a bit… disappointing. It's like they're missing some tricks, and taking a more movie-like approach to the format at this stage would have been advantageous.
Continuing with the trend of last time, episode 7 of WandaVision is another "let's take a step back and catch our breath"-style episode that's designed to move the players into position. It allows viewers to take stock of things, while also unveiling any last-minute details which will affect the outcome of the season finale. So again, from a pacing and storytelling perspective, it's still fine even if it's sluggish and the reveals are a let-down.
It's a necessary evil, which on a meta-level is almost a joke in its own right.
For the positives – and there are plenty – on most levels episode 7 of WandaVision does everything pretty much right. Visually it's striking and captures the modern vibe of confessional/mockumentary sitcoms accurately, even if the actual comedy of it mostly feels (intentionally?) awkward; there are plenty of minor details which add a lot for viewers, the performances are great, and it's a typically polished MCU production all around. Oh, and there's an origin story for a new superhero too, which is great.
But did it all have to feel so damn clunky?
With the show wrapping up soon, fingers crossed that everything picks up again. It's weird that such a vital episode in the series – and one which may be the foundation for the future of the MCU – should feel so underwhelming. While episode 7 of WandaVision needs to be seen by Marvel fans, expect to feel let down while the show spends too much time unimpressively treading water.
The Review
WandaVision Episode 7 - Breaking the Fourth Wall
A piece of the puzzle which doesn't add anything new.