Completely boring, Voice from the Stone is a film where the characters and setting desperately want you to think that it is not, but alas, it fails. I hope Solo does better for Emilia Clarke, because currently her non-Game of Thrones roles are not doing much for me.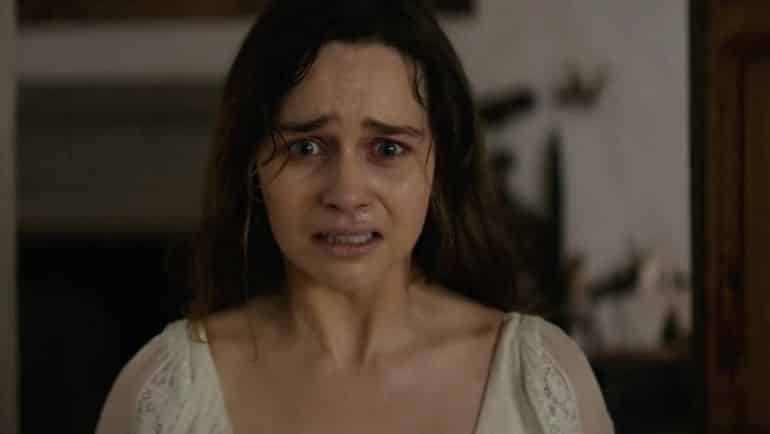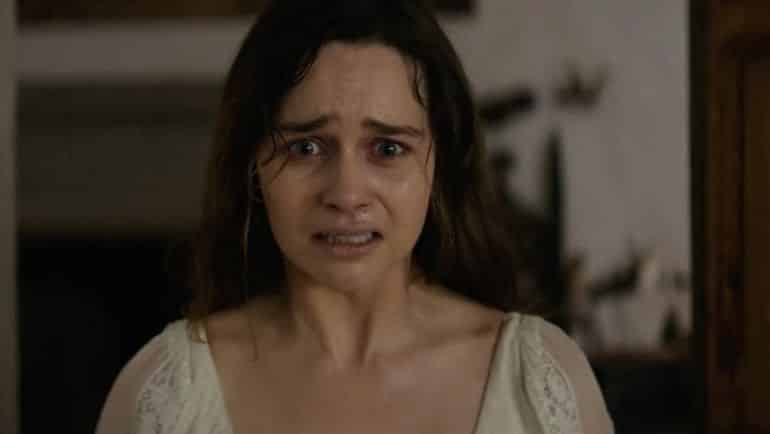 Voice from the Stone is set in the 1950s, but could easily have been placed a hundred years earlier. Verena (Clarke) arrives at a dilapidated gothic mansion, where she is to be the governess for Jakob, a young boy who hasn't spoken since his mother died some years earlier. Jakob's father, Klaus (Csokas) is initially cold towards Verena, but soon warms up to here. From there, a few strange things start to happen in the house.
The thriller/horror elements are not very suspenseful…
The best part of Voice from the Stone is the setting and photography, because the house that forms the centre of the film is quite attractive, in a ruined, dark sort of way. However, it feels like the rest of the characters are playing off of a bingo card for the tropes that they must embrace. There's a lot of standing on balconies looking forlorn, and ham-strung sexual tension going on here. The thriller/horror elements are not very suspenseful, and make me think of someone who tried to copy a Poe story but didn't do a very good job.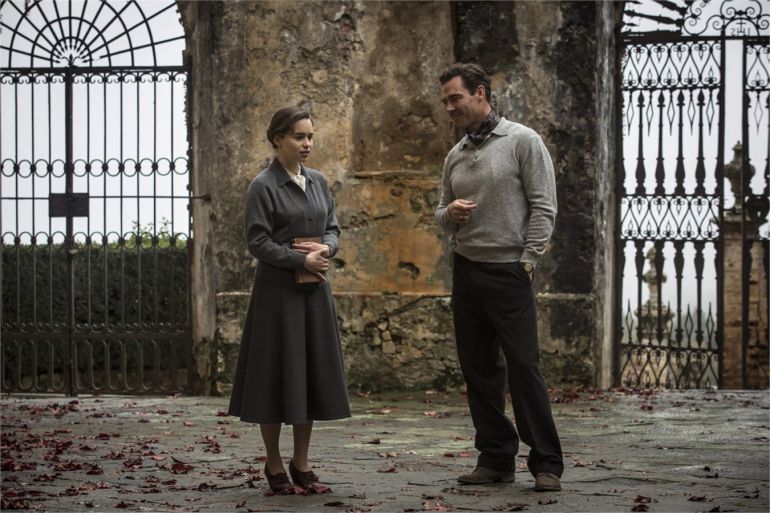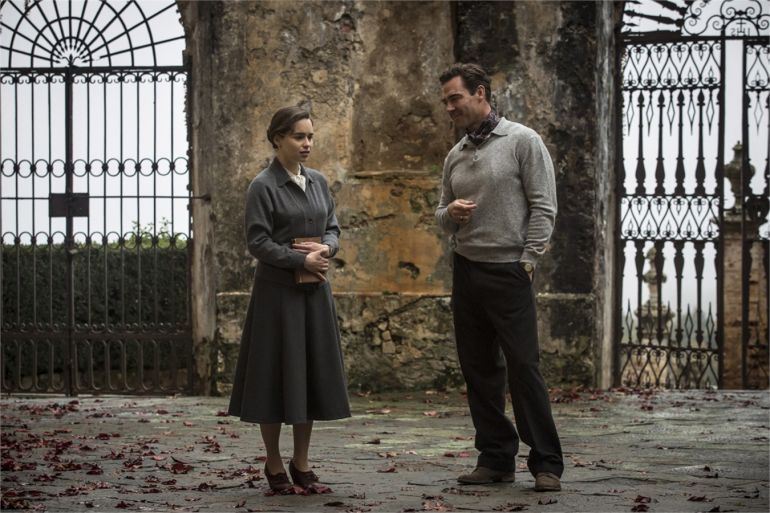 The biggest problem is that Verena and Klaus are just so unappealing and uninteresting as characters, through how they are presented and acted. I don't really care about figuring out the mystery of the mansion, and when the twist in Voice from the Stone comes, it was one that I would have guessed early on myself.