For the longest time, video games and movies have had a difficult relationship. The two platforms have struggled to crossover and deliver a good video game movie or a good movie video game. Of course, that didn't stop Hollywood and gaming studios from trying.
It's been the same story over and over again. A great video game is released and gains a large fanbase following. Hollywood attempts to cash in on the audience's devotion to the franchise and creates a movie adaptation. The filmmakers aren't gamers and don't understand how to translate what's in the game into a film universe. The end result is films like Assassin's Creed, Tekken, Max Payne, Need for Speed, Resident Evil and Prince of Persia: The Sands of Time.
However, there's been a change recently. The last few years have had video game movie adaptations that actually worked. Films like Sonic The Hedgehog have defied the video game movie curse and launched a successful franchise.
Popular Movies Based On Video Games
For the longest time, it seemed like the words "good video game movie" were the perfect example of an oxymoron. However, some moviemakers see the potential that video game narratives hold, resulting in some genuinely compelling films that transcend the limitations of their mediums.
In this list, we'll take a look at the 10 most popular movies based on video games. Let's see which of these films can actually break the curse of adapting a video game into a movie, and which of them are so bad they're good.
10. Silent Hill (2006) – Average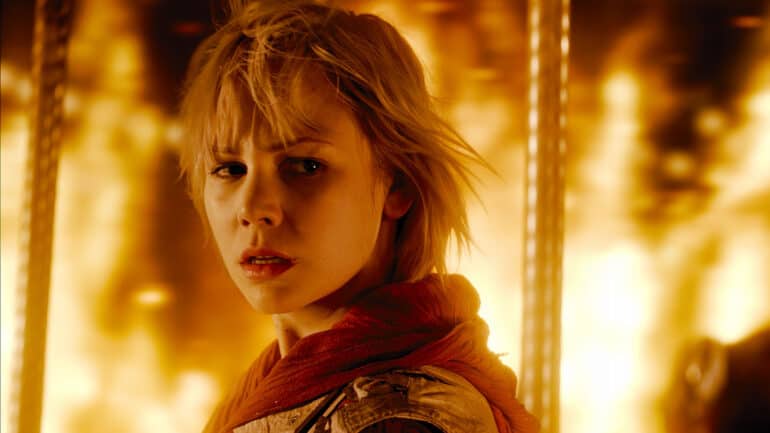 The franchise that redefined psychological horror in consoles, Silent Hill got its own movie adaptation in 2006. The story follows the events of the first game very loosely, using some new original characters and introducing monsters from different games in the franchise to appease fans.
Perhaps the best part about the Silent Hill movie is that it is a very competent horror movie of its own. You don't need to have played any of the games to understand what's going on with the story, which is always a plus in these kinds of films. Also, some of the monster designs look amazing in live-action, so there's that.
9. Warcraft (2016) – Average
The 2016 adaptation of Warcraft was perhaps too ambitious for its own good. The movie chronicles the ongoing war between humans and Orcs in Azeroth and the unlikely alliance that emerges between them to fight the fanatic members of the Horde.
One thing is for sure: the visual effects in this film are outstanding. Bill Westenhofer, the lead visual effects supervisor, is also a die-hard World of Warcraft player. He had to help his guild during raids in the middle of filming the movie, so at least you know that the character designs were made by someone who knew quite a lot about the game.
8. Super Mario Bros. (1993) – Bad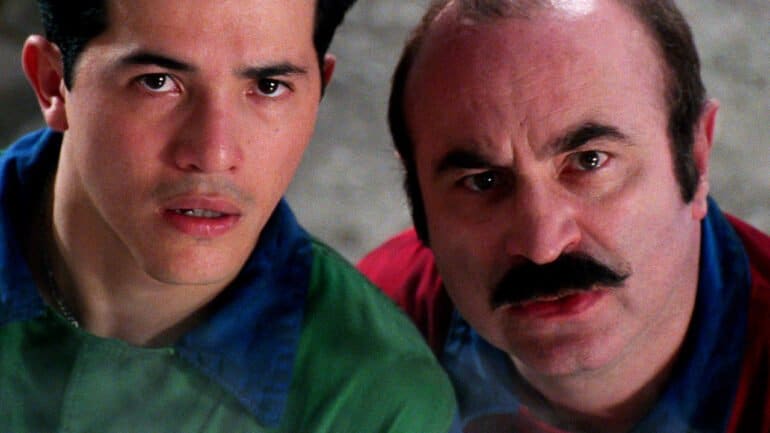 1993's Super Mario Bros. is the video game movie that started it all – and the one that also began the rumours about the curse of adapting a video game into a film. The flick holds very little resemblance to the real Super Mario games, being a gritty cyberpunk dystopia that looks straight out of Robocop instead.
Everyone involved in the production and filming of Super Mario Bros. has a terrible story to tell, from Bob Hoskins, who played the titular Mario, to Dennis Hopper, who played a very strange version of Bowser. The film is not good by any means, but it has become something of an icon of terrible movie ideas, so at least it deserves some props for that.
7. DOA: Dead Or Alive (2006) – Bad
Speaking of terrible movie ideas, we have 2006 DOA: Dead Or Alive. A film based on a game that's well-known for its "jiggle physics," DOA is all about scantily clad women fighting in a martial arts tournament. A combination between Charlie's Angels and Enter the Dragon, at least DOA is fun enough to justify the cost of admission.
Don't expect a solid film, though: this movie is all about having a good time and shutting down your brain for your own good. It's not even the flick's fault, though: why would anyone choose to make a serious live-action movie based on Dead or Alive is anyone's guess.
6. Resident Evil (2002) – Average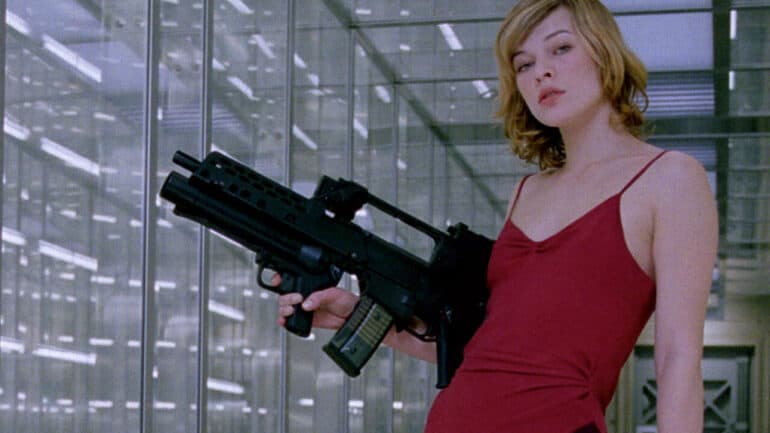 The first entry into this long-running film franchise was released all the way back in 2002. Based on Capcom's iconic survival horror series, the first Resident Evil movie features a wholly original story set in an underground lab with tons of Alice in Wonderland references sprinkled everywhere.
Directed by Paul W.S. Anderson (remember that name,) Resident Evil would become one of the most successful video game movies of all time, spawning a franchise that was only recently completed. A reboot of the series has just been released, titled Resident Evil: Welcome to Raccoon City, but that movie is nowhere near as good as the original.
5. Prince of Persia: The Sands of Time (2010) – Average
Based on the game of the same name, Prince of Persi: The Sands of Time stars Jake Gyllenhaal as Prince Dastan in a quest to save his kingdom from the machinations of the evil vizier Nizam. The movie is tons of fun and holds the distinction of being one of the only video game movies produced by Disney.
Even though the ending might be somewhat disappointing, the rest of the movie is a great throwback to a bygone era of adventure films like Indiana Jones and Brendan Fraser's The Mummy.
4. Mortal Kombat (1995) & Mortal Kombat (2021) – Good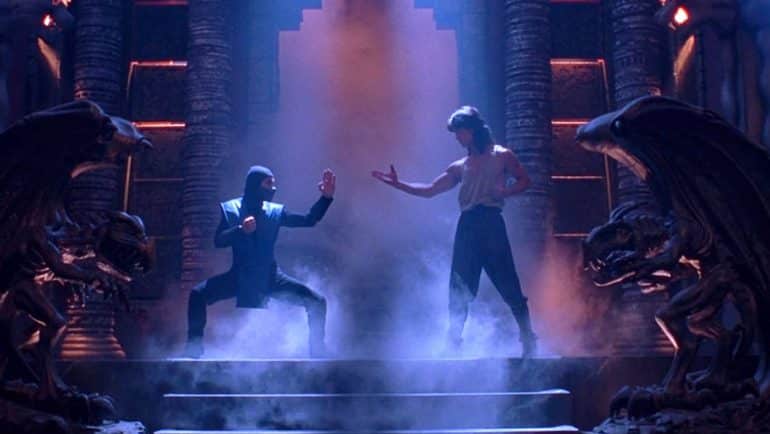 Who doesn't remember the iconic Mortal Kombat theme? Released during the boom in popularity of violent video games in the mid-90s, the Mortal Kombat film is pure, unadulterated campy fun. In fact, I think this might be my favourite video game-based movie of all time, just because it is so fun to watch.
The movie builds an entire narrative about the warriors of Earthrealm and their fights in the Mortal Kombat. Remember, this was before any of the Mortal Kombat games had any sort of story mode, so what Paul W.S. Anderson achieved with the plot of this film is nothing short of commendable.
The 2021 reboot is just as fun and definitely deserves a place on this list.
3. Monster Hunter (2020) – Good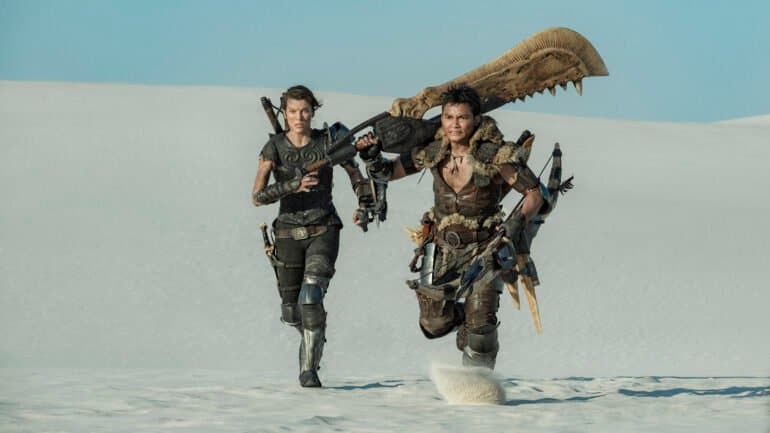 Also directed by Paul W.S. Anderson (like Resident Evil), starring Milla Jovovich (like Resident Evil) and also based on a Capcom franchise (just like Resident Evil), 2020's Monster Hunter is the obvious next step in the Anderson cinematic universe. A loose interpretation of a game that's never been famous for its gripping storylines, Monster Hunter is about a soldier from Earth that's transported to a world where giant monsters live.
Monster Hunter is much less campy than the usual Resident Evil movie, though not by much. Milla Jovovich is great as ever, though.
2. Sonic the Hedgehog (2020) – Good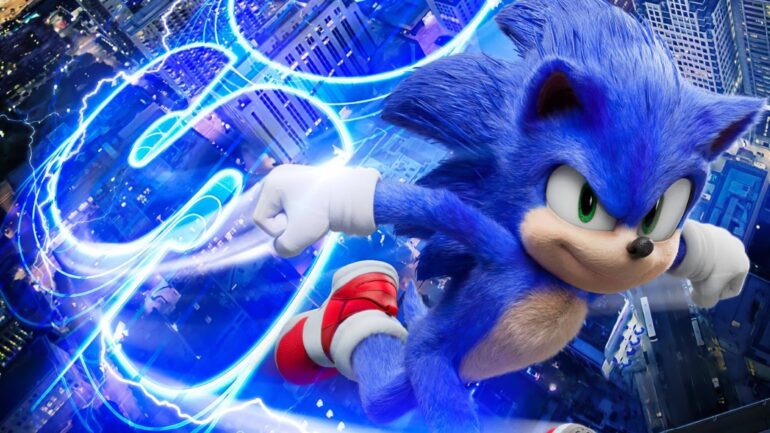 2020's Sonic the Hedgehog is the proof that, sometimes, fans know best. When the original Sonic design was revealed in the movie's first trailer, fans were in an uproar over how awful it looked. Luckily, the producers heard the dissatisfaction caused by the original Sonic design and changed it into a form that's more closely based on its video game counterpart.
The movie is a lightweight comedy that's great for what it is. We're getting a sequel pretty soon, this time introducing some fan-favourite characters: all done in the same style as the movie Sonic.
1. Werewolves Within (2021) – Good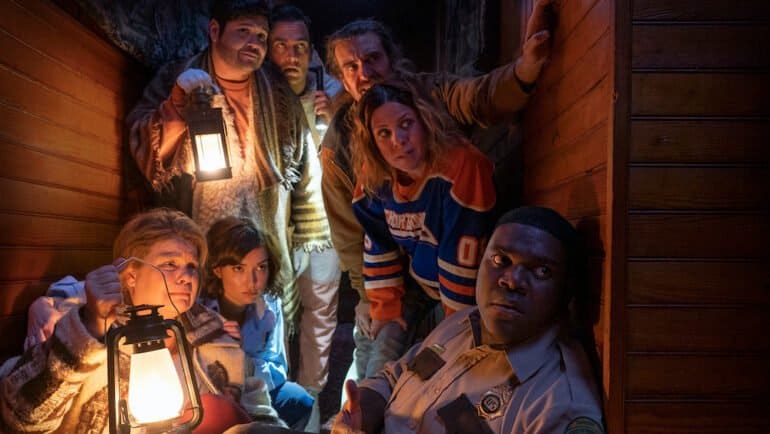 With names like Super Mario and Sonic the Hedgehog adorning this list, it's impressive to see that the best movie based on a video game of all time is actually Werewolves Within. Never heard of the game? Don't worry: most people haven't. The game is a VR exclusive that only works with a very limited selection of VR peripherals, so unless you have an HTC Vive, Oculus Rift, or a PlayStation VR, chances are that you have never played this game before.
The film is an excellent horror comedy set in a small town besieged by werewolves. Gory, intense, and undeniably fun, Werewolves Within is a great indie film that can be enjoyed by any horror fan out there, even if they don't have a VR headset.
The 10 Best Movies About Video Games
Video games as an industry is now almost as big as Hollywood, if not bigger in some markets. While some movie studios have focused their efforts on trying to bring popular games to the silver screen (often with mixed results,) there have been some iconic films that are about video games, not based on them.
That's why on this list, we'll take a look at the ten best movies about video games in general.
10. 8-Bit Christmas (2021)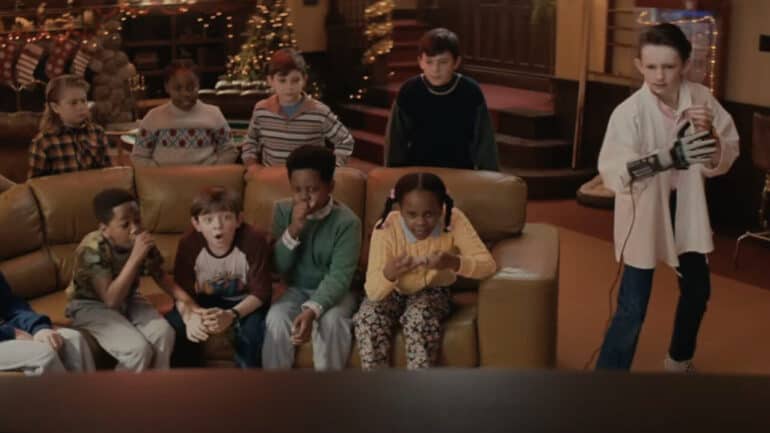 A comical holiday story that centres around the Nintendo Entertainment System craze of the mid-80s, 8-Bit Christmas is all about the magic of the Christmas season, and the marketing powers of Nintendo. Starring Neil Patrick Harris as the present-day dad retelling the story of how he finally got an NES.
Although it's not as immediately memorable or idyllic as Home Alone or some other Christmas classics, 8-Bit Christmas remains a great holiday film that perfectly captures the love for video games that has remained the same throughout generations.
9. Angry Video Game Nerd: The Movie (2014)
Based on the popular internet show of the same name, the Angry Video Game Nerd: The Movie is a film that's explicitly for fans of the YouTube celebrity. The plot has the titular Nerd going on a quest to find the legendary landfill where supposedly, millions of copies of E.T. The Extraterrestrial for the Atari 2600 were buried.
AVGN: The Movie is hard to recommend for someone who has never seen James Rolfe playing the character on YouTube. On the other hand, if you have even a passing interest in video game history, and the many urban legends that surround it, definitely give this one a watch. Be warned, though: the movie is nearly two hours long.
8. Jumanji: Welcome to the Jungle (2017)
The classic Jumanji reinvented itself for a new generation with 2017's Jumanji: Welcome to the Jungle. Gone are the dies and board games of the first movie, and in comes the video game nostalgia of the 90s. And also Dwayne Johnson; can't make a modern action flick without The Rock.
Welcome to the Jungle is more action-centric than its prequel, which actually works surprisingly well in this context. The movie pays homage to tons of video game tropes and stereotypes, but never veers too much into the self-referential territory. Another great watch, even if you're not that much into video games.
7. Pixels (2015)
When an army of aliens invades Earth, they take the form of 80s video games mascots to inspire terror upon the masses. Pixels is not a great film, maybe it's not even a good one, but what it has is some of the more visually pleasing graphics in any Adam Sandler movie so far.
As is to be expected from Sandler, the comedy ranges from unfunny to plain stale. The short film that inspired this movie (also called Pixels) was much better in comparison, but you have to commend Sandler and Chris Columbus' determination of turning a two-minute-long short film into a feature film.
6. The Wizard (1989)
1989's The Wizard can be seen more as a feature-length ad for Nintendo rather than a movie. Infamous for its extensive use of product placement, and for introducing North America to Super Mario Bros. 3, The Wizard is about three kids that dream of travelling to California to compete in a video game competition.
As I said, The Wizard is mostly just an excuse for Nintendo to publicize some of its most recent products at the time, like the infamous Power Glove. However, there's no denying that the movie is not without its charm, and has become somewhat of a cult classic because of it.
5. Ready Player One (2018)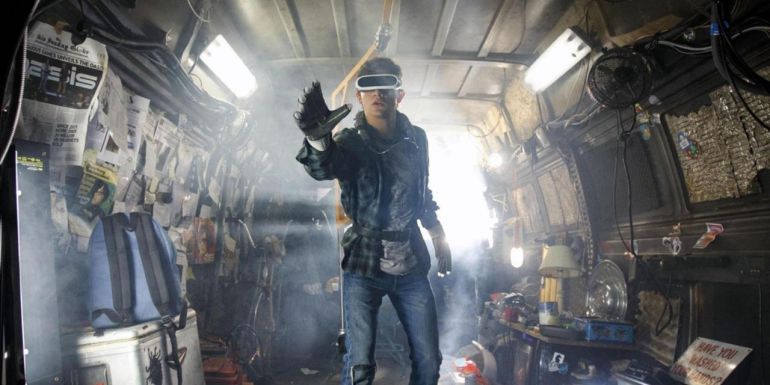 Directed by Steven Spielberg, Ready Player One offers us a futuristic look into what the Facebook Metaverse could eventually become. Set in a world where virtual reality is so advanced people prefer living in it rather than the real world, the movie is a love letter to all things pop culture, with gaming being front and centre at all times.
The sheer amount of cameos by some of the most recognizable gaming icons in the industry is astounding. Though the movie was criticized for its somewhat predictable plot, the quality of the visuals and the music is something that only a filmmaker like Spielberg can achieve.
4. Tron (1982)
Released back when video games were still a novel concept, Tron is an often overlooked Disney classic with a unique visual identity that rivals what some of the best sci-fi movies were doing at the time. The film's comprehension of what a video game is or what it can do is somewhat vague, but there's an undeniable amount of charm and dedication put into any of the film's epic set pieces.
The movie was considered a cult film for a time until it received a proper sequel in 2010 with Tron: Legacy. There are rumours of a third film being made, though not much has been said about the project.
3. Wreck-It Ralph (2012)
When it comes to Disney movies about video games, none of them is as good as 2012's Wreck-It Ralph. Not even its sequel managed to capture the essence of video gaming so perfectly as this movie did: it is a real celebration of arcade culture, and a nostalgia blast for all the people who grew during that era.
Starring John C. Reilly and Sarah Silverman, Wreck-It Ralph tells the story of Ralph: a video game bad guy who's actually pretty nice. In hopes of escaping from his duties as a villain, Ralph flees from his arcade cabinet and into other games, searching for a way to be seen as the good guy.
2. Scott Pilgrim vs. the World (2010)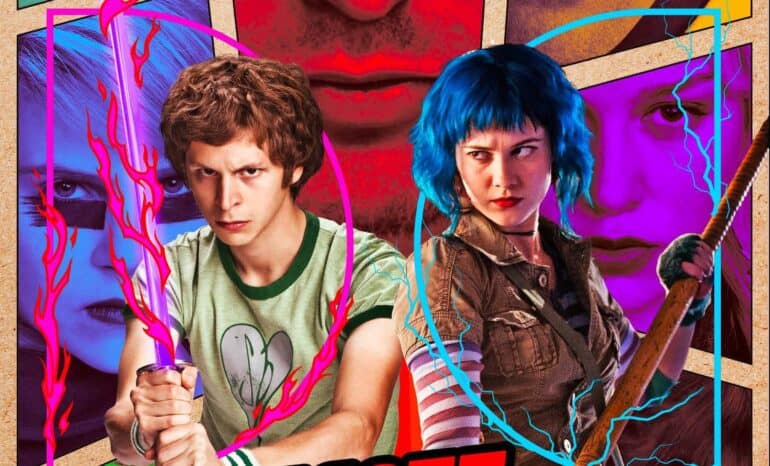 2010's Scott Pilgrim vs. the World perfectly encapsulated the gamer subculture of the early 2010s. From comic book references to sitcom shows and video games, of course, Scott Pilgrim is all about the geeky things in life. The movie is a loose adaptation of the graphic novel by Bryan Lee O'Malley, though it changes many things from the comics to make it work as a standalone film.
The hyper-energetic direction of Edgar Wright gives the movie a unique look and feel. It's not timeless by any stretch of the imagination, but that slightly dated style might be one of the reasons why people love Scott Pilgrim so much. Definitely give this one a watch: you'll be surprised by the exorbitant amount of video game easter eggs sprinkled throughout the flick.
1. Free Guy (2021)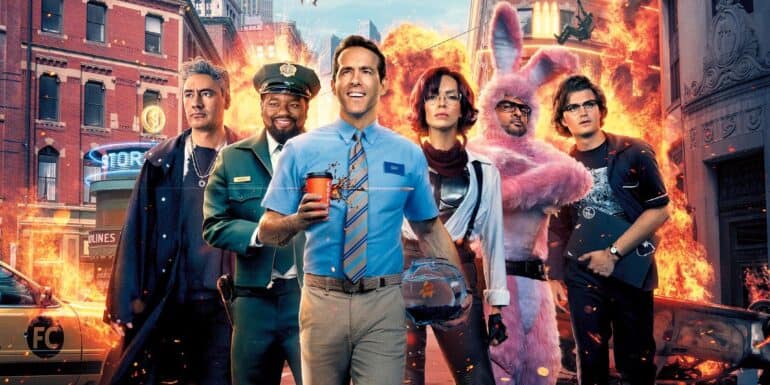 The most recent entry in our list might also be the best of them all. Starring Ryan Reynolds, Free Guy is the story of a video game NPC that suddenly becomes aware of the fact that his life is just a game. What happens when a computer program falls in love? You get either Her or Free Guy, and I think I like Free Guy just a bit more.
One of the great things about this film is that it doesn't feature too many cameos by other real-world gaming franchises. Sure, there's the odd Fortnite reference here and there, and the real-life Twitch streamers can be a bit cringy, but, in the end, Free Guy is a fun and exciting experience that's sure to please any gaming fan.
Movies That Could Be Really Great Video Games
Great stories come in all shapes and forms; while some people would rather watch movies, some others prefer the interactivity that only video games have to offer. For some reason, the practice of turning popular movies into console games has fallen out of fashion in recent years – and that's terrible news for both film aficionados and gamers alike.
It's a shame, really, because we've been getting some of the most game-worthy films in history these days. Things like the entirety of the MCU would make amazing gaming experiences and could help expand the storytelling of movies in ways that no TV show or comic book ever could.
That's why today, we've made a list of 10 movies that would make excellent video games.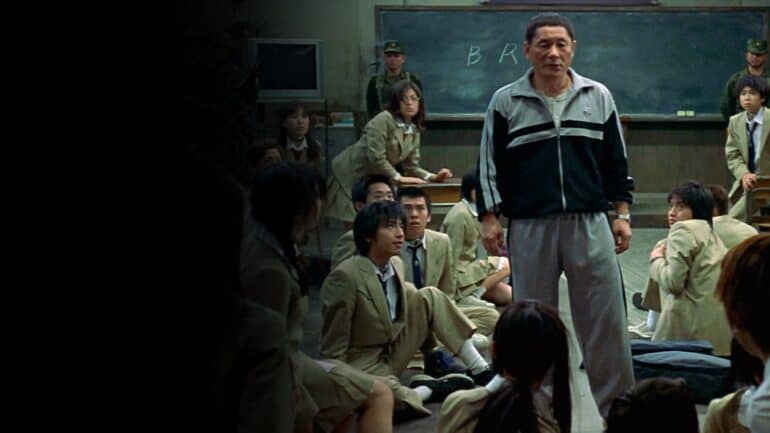 10. Battle Royale (2000)
Alright, we get it: the idea of a battle royale titled Battle Royale might not sound too appealing at first, but just think for a moment about the cultural impact this 2000 film had on modern pop culture.
Set in an alternate timeline where Japan has become some sort of sadistic and militaristic state, Battle Royale sees a group of high school students as they fight to survive and kill each other on a secluded island.
Yup, this is the film that inspired the whole Hunger Games/The Squid Game craze, and also redefined the rules of modern battle royale games like Fortnite. The game basically writes itself.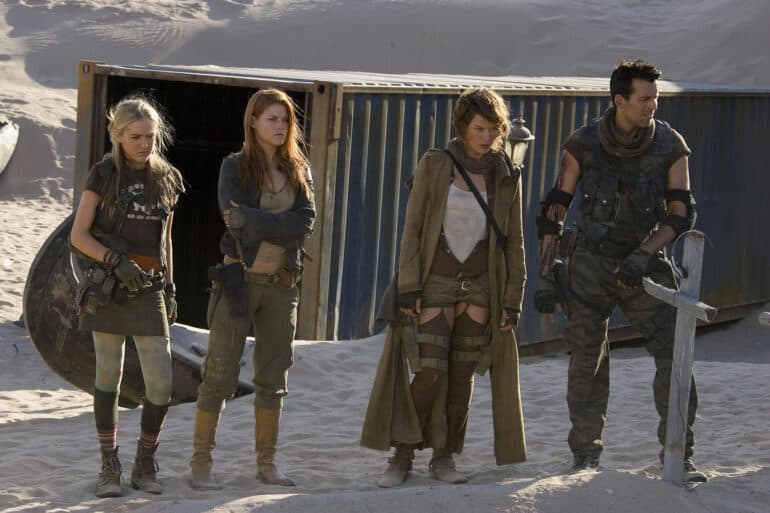 9. Resident Evil: Extinction (2007)
Wait, isn't Resident Evil an already successful video game franchise that just released its eighth mainline title? Yes, yes it is – but that doesn't mean that it has anything to do with the Paul W. S. Anderson franchise of Resident Evil films.
The post-apocalyptic setting of Resident Evil: Extinction would make for an amazing open-world zombie game. The unique blend of zombie-killing action and Mad Max vehicles would be a dream come true for gamers and could introduce a new sub-series for Capcom's legendary franchise.
Even if the plot of the Resident Evil films isn't all that good – maybe it's even a bit terrible –, Alice is still a cool character that could be awesome if used by the right writing team.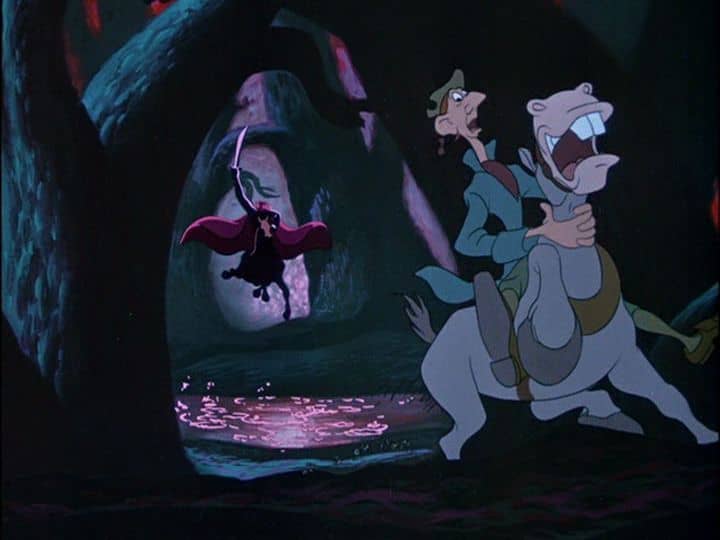 8. Sleepy Hollow (1999)
For this game, we'd take inspiration not just from the classic story written by Washington Irving, but also from the 1999 Tim Burton film. Starring Johnny Depp and Christina Ricci, this movie takes some creative liberties with the Ichabod Crane character that would work perfectly in a video game.
Instead of being a teacher, Ichabod is now a police detective, sent on a special assignment to investigate the strange happenings in Sleepy Hollow. The game could be based on Ichabod solving various paranormal cases throughout the Thirteen Colonies, much like that awesome subquest in Assassin's Creed III.
7. It Comes At Night (2017)
When it comes to modern horror classics, no one makes them better than the folks over at A24. It Comes At Night is an experimental horror film that plays on the audience's distrusts and fears, making for an excellent story about the human condition in times of despair.
The similarities with The Last of Us are pretty obvious, and a game based on this movie would certainly look quite similar to Sony's popular franchise.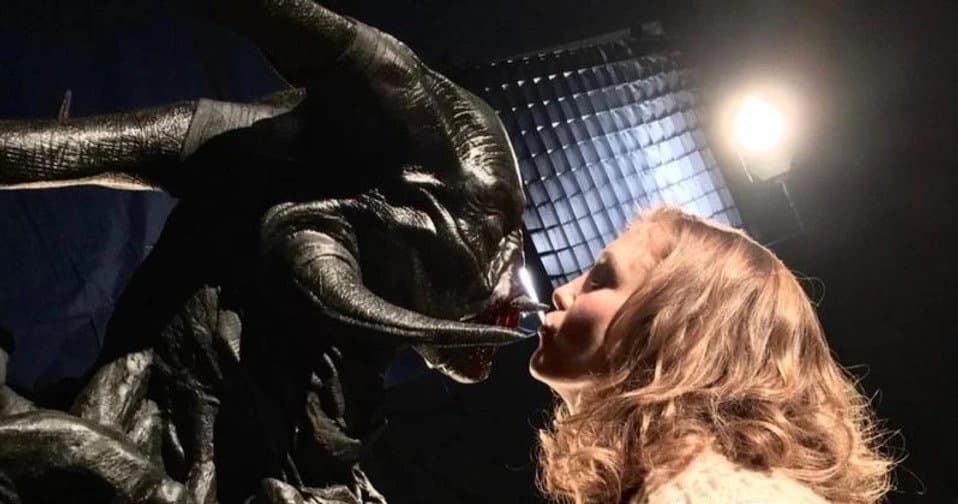 6. The Conjuring (2013)
Let's face it: horror movies in general just would be better as interactive experiences. That's why the premise of 2013's The Conjuring would work so well in video game form. The movie follows the Warrens – a duo of accomplished paranormal investigators – as they work in one of their darkest cases yet.
Opinions on the veracity of the Warrens' accounts aside, there's no denying that a game following a duo of paranormal investigators around would be fun to play, especially if it follows a formula similar to Quantic Dreams games or the Dark Pictures Anthology.
5. The Mummy (1999)
What began as a reimagining of the classic Universal monster film ended up being one of the best adventure films of all time. Starring Brendan Fraser, this Indiana Jones-inspired thrill ride has an excellent balance of comedy and adventure, which makes it a modern classic that redefined an aged monster like the Mummy.
A game based on the 1999 original film would play almost exactly like a mix between Uncharted and Horizon Zero Dawn, two of Sony's most popular franchises.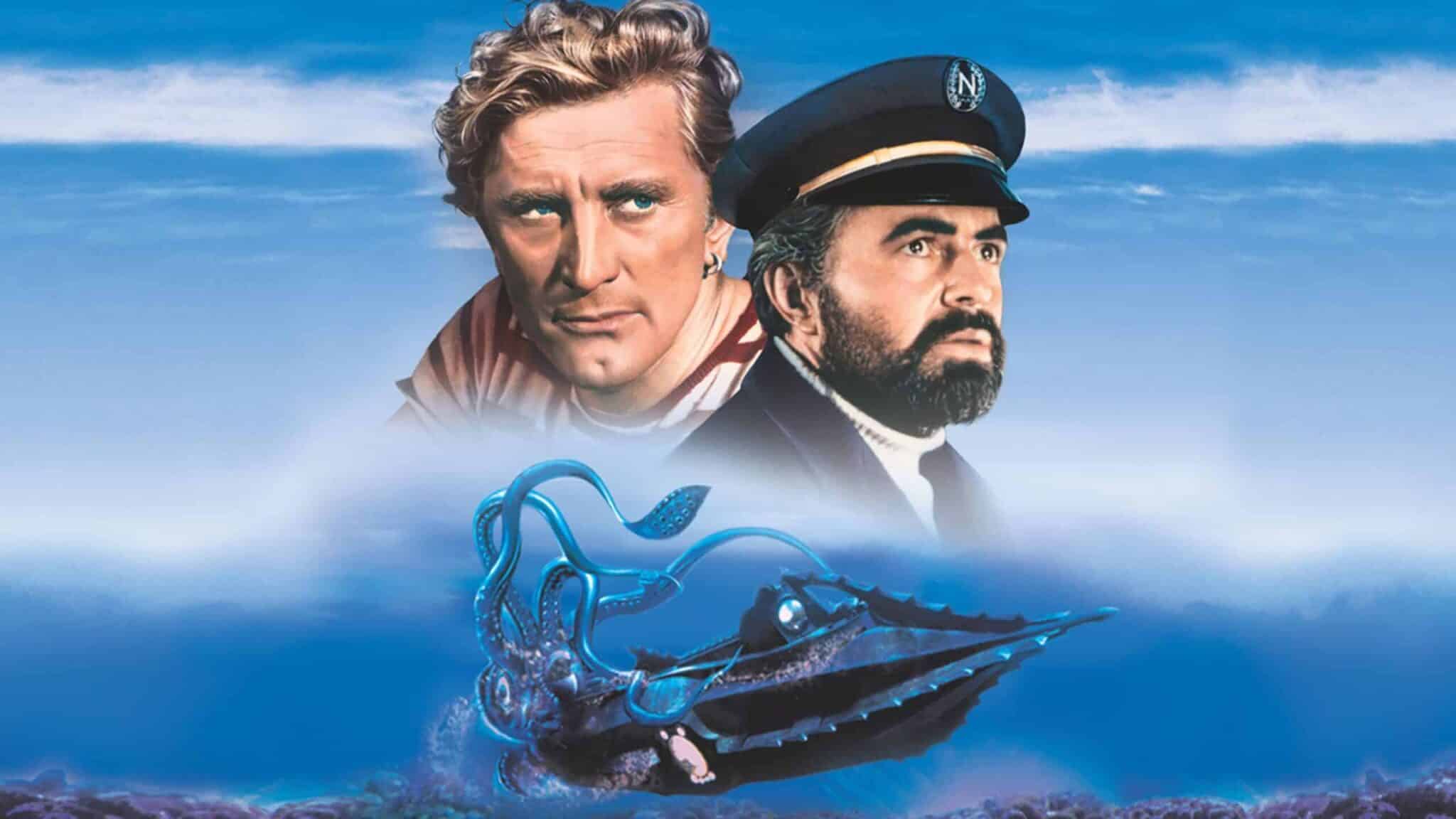 4. 20,000 Leagues Under The Sea (1954)
Exploring the vastness of the sea is a setting that's rarely been used in video games. Titles like Subnautica received impressive amounts of fan support due to their spectacular gameplay and alien sense of exploration. To put it shortly: the ocean is freaking terrifying.
If there's one movie that really captured the excitement of exploring the depths of the sea that would have to be the original Disney adaptation of 20,000 Leagues Under The Sea. Much like the novel by Jules Verne, the movie follows the Nautilus and its captain, Nemo, as they hunt down a massive creature that's been sinking ships in the Pacific Ocean.
A game based on the Disney version of the story would have to include its amazing version of the Nautilus, and also the terrifying giant squid that lurks in the abyss. If you have thalassophobia, this might not be the game for you.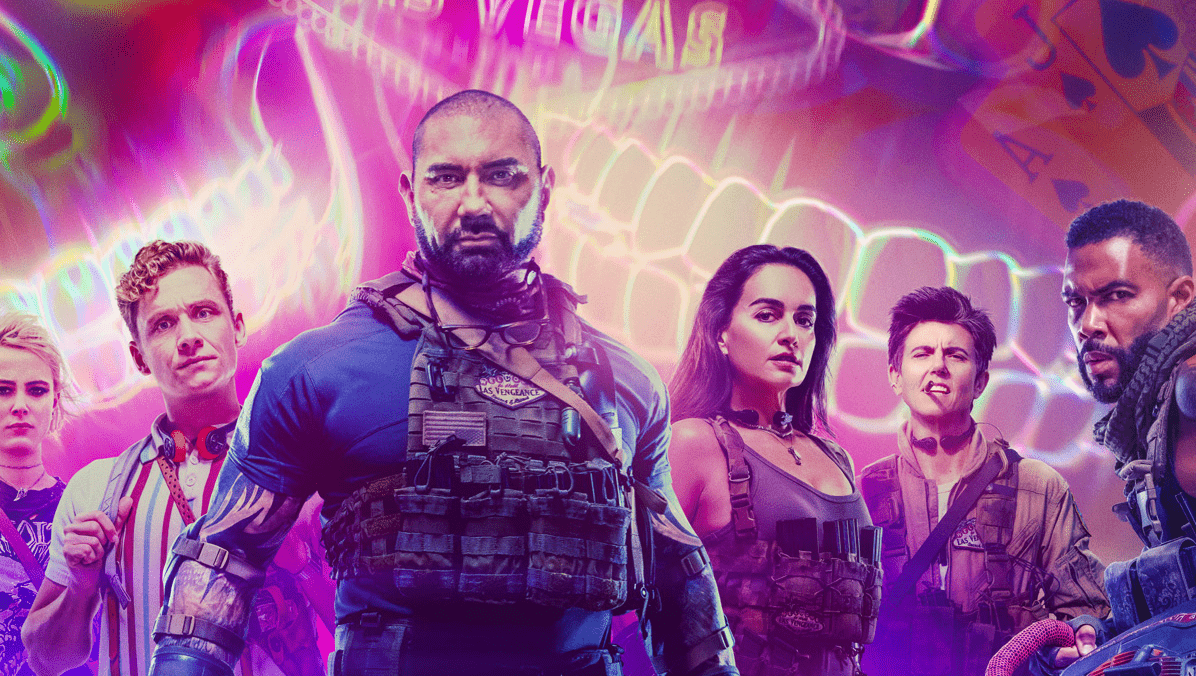 3. Army of the Dead (2021)
Love it or hate it, Zack Snyder's Army of the Dead has a setting that's absolutely worthy of a video game adaptation. The movie revolves around a group of mercenaries that are sent to Las Vegas to use the excuse of the zombie outbreak as the perfect opportunity to pull off a daring heist.
Imagine if we got a game that combines the best parts of Payday 2 with State of Decay and we'd get the ideal Army of the Dead video game. Considering that Netflix has been trying to get into the video game market for a while, it wouldn't be too surprising to see them expanding Snyder's new cinematic universe with a licensed game.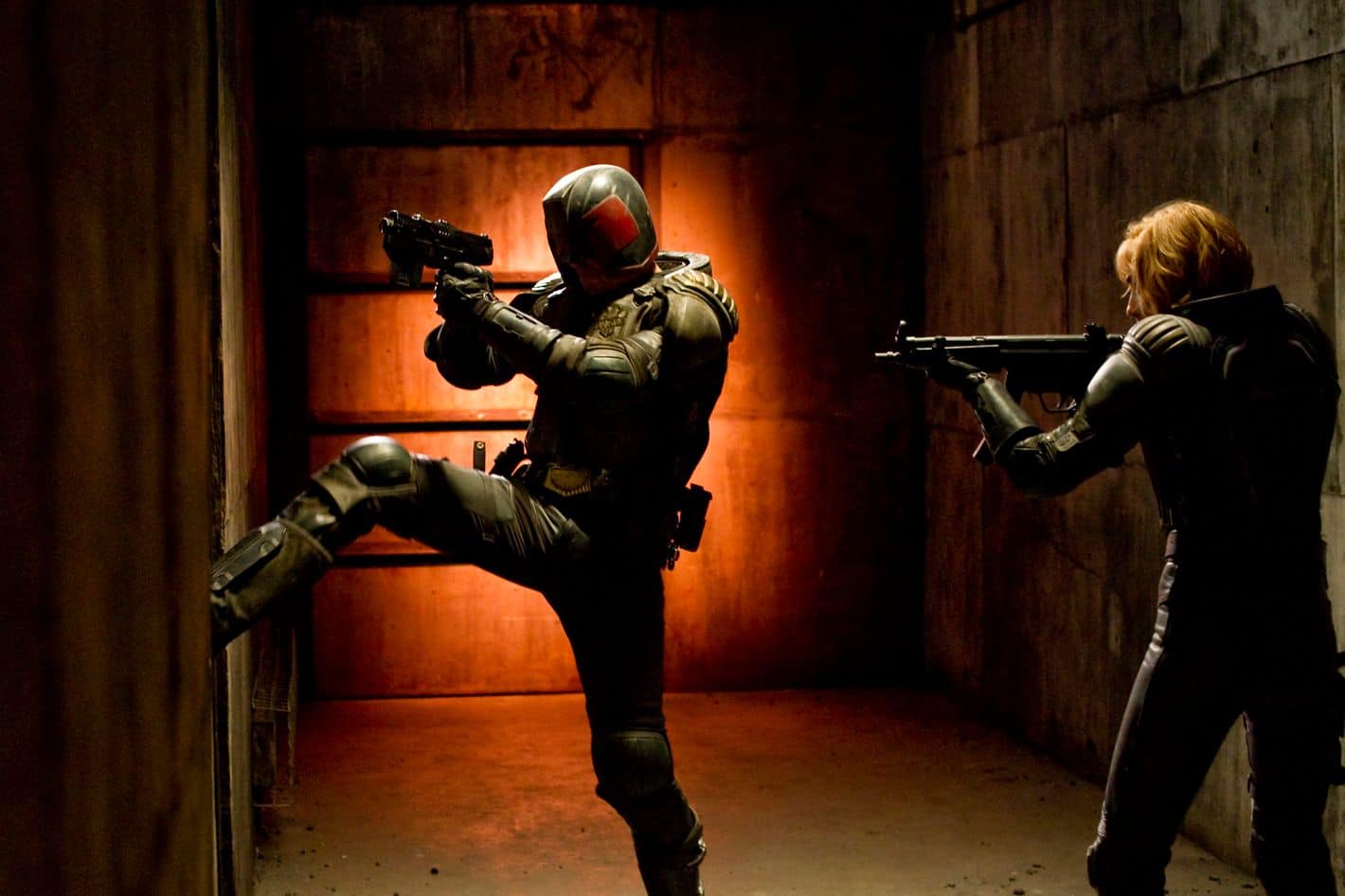 2. Dredd (2012)
The criminally underrated Dredd has not received the recognition it deserves from mainstream audiences. However, ever since its release in 2012, the movie has gained a considerable cult following thanks to its intense action scenes and stylish setpieces.
A game based on this version of Judge Dredd would need to incorporate the film's slow-mo scenes, a feature that's decidedly similar to Max Payne's bullet time. Someone as badass as Dredd deserves as a proper next-gen game.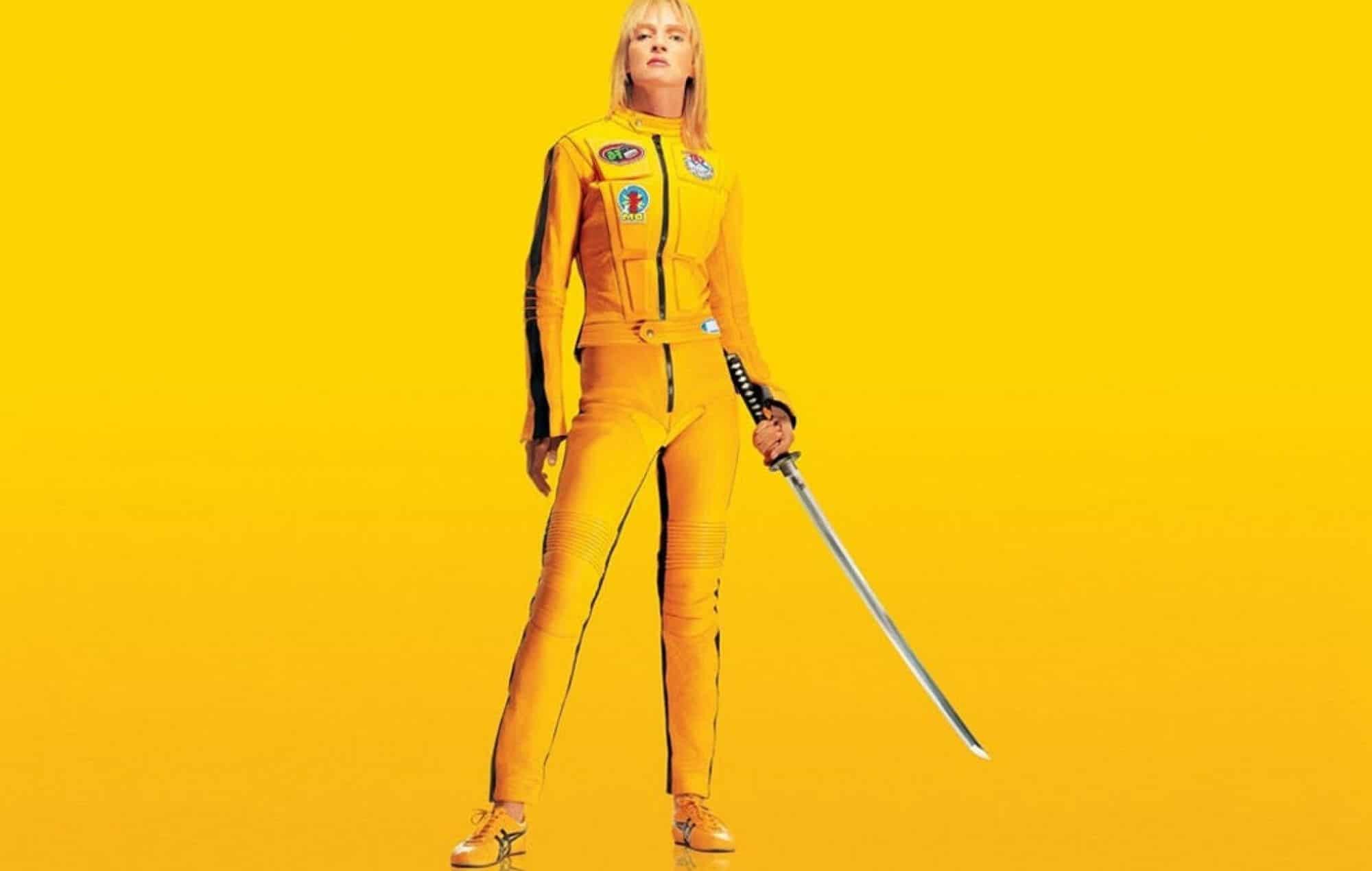 1. Kill Bill Volumes I & II (2003 – 2004)
Let's be frank: any Quentin Tarantino film would make an awesome video game. Heck, even Jackie Brown might make a good visual novel. However, when it comes to cool action flicks that would be even cooler games, the Kill Bill series definitely takes the cake.
Featuring Uma Thurman as the Bride and buckets upon buckets of blood, Kill Bill would be a fantastic hack and slash game just like Devil May Cry. It would be even better if Suda 51, the creative mind behind the No More Heroes series were to take the lead in this adaptation.
Tell us, what's your favourite video game movie or movie about video games?